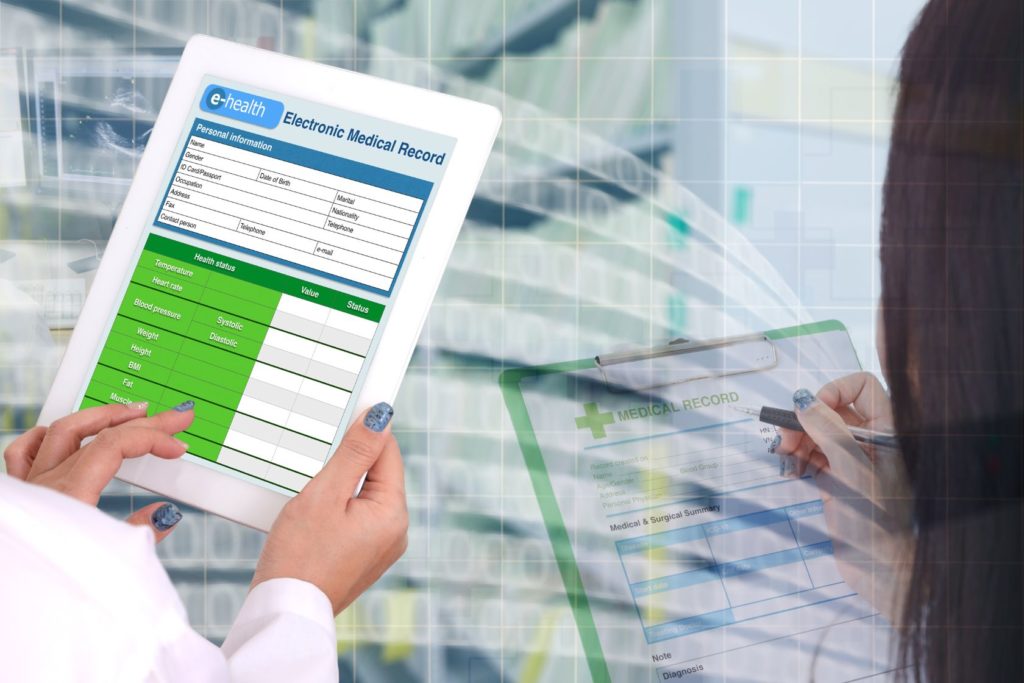 Medical Coding: A Critical Role in Healthcare Today
Medical records are moving online and medical billers are needed to ensure healthcare providers are reimbursed timely and accurately.
Did you know that the number of healthcare jobs available in the United States is expected to grow by 18% thru 2026? With more than 16 million people currently working in healthcare, this industry is not showing any signs of slowing down.
Even if directly caring for patients is not your calling, you can still work in the healthcare industry by pursuing a medical billing and coding career. As a key administrative function within a healthcare office, a career in medical billing and coding is a great way to enter the field of healthcare management, with additional opportunities for those who seek stable career growth opportunities.
Are you interested in learning more about the importance of medical insurance billing and coding in the healthcare industry and how you can become a medical coder? We've created a complete guide to help you understand. Keep reading to learn more.
What Is Medical Billing and Coding?
People who work in the medical billing and coding departments of healthcare organizations (from small dental offices to large hospital systems) use technology to help keep medical track of medical records and to obtain payment for any services that have been provided. Medical coders enter in codes for diagnosis that patients receive, any procedures that are completed on a patient, and enter in special codes to keep a patient's healthcare records updated.
The type of facilities that medical billing and coding specialists work at include hospitals, rehabilitation centers, medical offices, and insurance companies. The majority of the positions for a medical coding specialist are held within an office setting, with a mixture of both full-time and part-time positions available. In some cases, employees can complete fieldwork, though travel is not that common.
Medical billing and coding specialists are critical to the healthcare industry.
What Does a Medical Coding Specialist Do?
A medical coding specialist plays an important role in each aspect of the healthcare industry. A medical coder is responsible for organizing all of the data that is healthcare-related and is also responsible for ensuring that the data is accessible for medical professionals at a healthcare facility.
Medical coders spend the majority of their time working with electronic data; however, there are still some medical offices that use paper filing. The most important part of a medical coder's job is to ensure that all of the coding and billing information is accurate and correct.
Having data that is accurate is required to ensure that patients are receiving the proper type of care and that insurance companies are able to swiftly process claims. In addition, medical coders need to ensure that the data that they are processing is secure and confidential. Since patient confidentiality is legally required, medical billing and coding specialists have to learn proper security measures to ensure compliance with regulations and to protect their patients.
What Are the Benefits of Becoming a Medical Coder?
Here is a list of some of the benefits that come with working as a medical coder:
Medical coding is an in-demand career field with a strong double-digit projected growth rate, exceeding that of many other occupations.
You'll earn a competitive salary. There are opportunities to grow this salary depending on the type of employer you work with, the qualifications you have, the level of experience, and your level of education.
Options to grow your education. Since the healthcare industry is always evolving, there are countless educational options that your employer may provide you with to keep you up-to-date on the latest coding technology. This also creates opportunities for career advancements.
You can start your career in a few months, instead of having to wait a few years to complete lengthy training.
There are some employers that will allow you to work at home. While there are some positions that you'll be required to work in a hospital or an office, there a few (but not that common) that provide for remote or travel-based roles.
Working in an office environment, like having a safe, clean place to complete your work, health benefits, and possibly other perks of working in an office (snacks, coffee, time off, holidays, etc., though these will vary among employers.)
This list is only a small glimpse into the countless benefits that working in a career as a medical coder has to offer.
What Are the Job Duties of a Coding Specialist?
Now that you have a better understanding of what a medical coder does, let's take a closer looking at the day-to-day responsibilities that a medical coder can be expected to complete. While these needs will vary based on the needs of a specific employer, here is a list of some of the most common responsibilities that a medical coder can be expected to fulfill:
Input and retrieve patient information into a computer system
Keep data well organized, secure, and confidential
Review medical data in an appropriate timeframe and provide responses to inquiries from patients, practitioners and insurance companies
Speak with care providers, insurers and patients to clarify medical records via the phone
Enter correct codes when a patient receives a medical diagnosis so that medical professionals can administer the proper care, for health statisticians to keep track of healthcare data, and to make sure that the proper information is submitted to insurance companies for reimbursement/payment.
Act as a liaison (go-between) between insurance companies and medical facilities
Input the proper codes into classification software so that patients can be reimbursed by insurance companies
Besides the educational requirements that a medical coder is required to have, there are other abilities that an individual should have to be successful on the job. Here are important qualities that you should have if you are considering working as a medical coder:
Interpersonal abilities and quality communication skills, even if you are experiencing a high-stress situation such as a rejected insurance policy. Basically, you need to be nice, kind, and patient!
Computer skills, such as being able to understand and use a spreadsheet, use medical coding software (you'll be taught how to do this so you just need to be comfortable with a computer), classification programs, electronic health record programs, and other types of software. Most of the technology you'll be using will be taught to you during your training program in school or on-the-job.
Attention to detail, so that you are able to accurately input data. This means double-checking your work for accuracy.
Decision-making capabilities, which will provide you with the ability to determine the best way to code medical information into the software. And if you are unsure, the confidence to ask a superior for clarification.
With all of the tasks that a medical coder is responsible for, you can keep reading to learn about how much you can expect to earn as a medical coder.
How Much Do Medical Coding Specialists Earn?
According to this source, a medical coder earns an average of $34,610 a year. Those just starting out (with no work experience) should expect to make less than this amount. Keep in mind that the amount that you earn working as a medical coding specialist varies based on several factors, such as what type of office you are working in, whether you are employed by a small office or large corporation, and if you are working in a big city versus a rural area.
What Classes Are Required?
There are a variety of classes that are required for an individual to take to prepare for a career in medical billing and coding. These include learning how to interpret, research, and document procedural codes, how to handle medical records, and how to input data into billing systems.
In order for people to thrive in the healthcare industry, it is also important that they start with a foundation of healthcare knowledge. Some of the courses that you can expect to take for medical coding include:
Records management
Medical terminology
Diagnostic coding
Introduction to computers
Medical law and ethics
Introduction to healthcare communication
Healthcare claim cycle, claims processing, and settings
Introduction to healthcare communication
Billing and coding application
Procedural coding
After you have received the proper education, keep reading to learn how you can go about becoming a medical coder.
How Do You Become a Medical Coder?
There are specialized training and education that a medical coder typically has to attain before they enter into working in the healthcare industry. This is not a role that anyone can perform, as there is specialized training needed on top of a high school diploma. However, this specialized training is exactly what makes medical coders such a valued part of the healthcare industry.
While training is an essential part of becoming a medical coder, the training that is required does not take as much time as other roles in the healthcare industry. The flexible and fast options for training to become a medical coder means that it is easy for busy individuals to fit the training into their lives (around their family or work obligations). That is what makes this career change an ideal path for working people to make, even if they already have preset family and financial obligations.
Your training will prepare to you obtain a certification in medical billing and coding, which will make you a potentially more desirable candidate in the eyes of some employers.
You can earn your medical billing and coding diploma on-campus or online.
What Are the Job Options for a Medical Coder?
Depending on the job title that you hold and your type of employer, the responsibilities that are specific to your career may vary. There are numerous careers that you can hold within the medical billing and coding field.
Some of the job options that you can find in the coding and billing section of healthcare include:
Coder
Medical records analyst
Medical billing specialist
Medical records coordinator
Medical records tech
Medical records direction
Medical billing manager
Health information clerk
Medical records clerk
Health information specialist
Health information tech
Even if you are starting off as a medical coder and are not interested in working that specific position your entire career, there are several opportunities for growth down the road. You might be able to lead a team of medical billers or change types of employers such as switching from a small office to a hospital or to a larger insurance corporation. Or, your work as a medical billing and coder might simply open the door for other opportunities at your employer for you down the road.
Starting Your Dream Career Today
If you are serious about starting your career in the medical coding field, it is essential that you complete the proper training and receive a certification to get started. Thankfully, receiving this proper training is now easier than ever! There are options to complete your training in a traditional classroom setting on a school campus or to earn your diploma online from an accredited school for a more flexible schedule.
Are you looking to get your medical coding and billing career started today? Click here to learn how you can earn a medical billing and coding diploma online or on-campus.