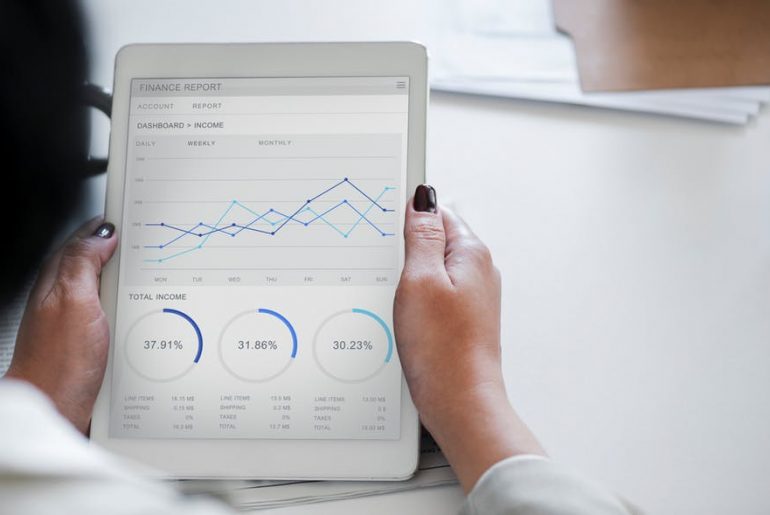 Make Money Online: How to Become an Affiliate Marketer
Originally posted on https://moneycashvalue.com/make-money-online-how-to-become-an-affiliate-marketer/
Let me guess: you've heard that it's possible to make money whilst sleeping through affiliate marketing, right?
Well, the truth is it's possible. Tim Ferris' 4-Hour Workweek book sparked a revolution that has got people thinking of how to become an affiliate marketer.
The appeal of not working so much, whilst still being able to pay bills and have some cash stored away is quite irresistible.  Think about it, who doesn't love making money while they sleep and waking up to cash deposits? Of course, we all do.
As with all things though, there's a learning curve. My goal here is to make it easy for you to learn what to do to get a fast start. Let's start by clarifying what affiliate marketing is, shall we?
What is Affiliate Marketing?
One of the concepts in the book revolves around making commissions off the sale of certain products. Only this time, you wouldn't be holding inventory or dealing directly with products.
You'll just link to and recommend those products to people who need it. And when they buy, you get a cut of the commission.
How much you get as commission is entirely dependent on the merchant offering you the product. Commissions can be as low as 4 percent or as high as 100 percent.
The good thing is affiliate marketing is pretty easy when you know how. You just need to follow a few steps, and you'll be on your way to making a lot of moolah.
What are these steps?
Find the Right Products or Offers
This is usually the most difficult part. Finding popular products, with as little competition as possible is often the best.
Unfortunately, this is just as difficult as finding a unicorn. The reality is, if a product is popular, chances are there's some form of competition already.
So, forget the myth of little competition and popular products. It doesn't exist. That being said, the good news is there's a lot of money in popular products and niches.
You just need to find those niches and products where you can compete and get your share of the traffic. At the end of the day, it's about getting the right offers in front of the right people.
So, the very first step in affiliate marketing is finding the right, profitable products. The good news is there's a ton of affiliate programs in various niches. If you don't know where to start, check out this resource. There are 25 affiliate networks to choose from.
Once you find the ones with the offers you like, all you have to do is sign up with them and join. Some of them will require you to have a website though. So, let's talk about that.
Set Up a Website
If you're wondering how to become an affiliate marketer without a website, forget it. It won't work. You need at least one website if you want to succeed in this business.
The days of sending traffic directly to affiliate links are long gone. You need to have a fully functioning website. You can either build this from scratch or buy a new website.
Building from scratch can be time-consuming. And you'll have to start sending traffic to it. If you're tight on cash, this is probably the way to go.
The good news is that with platforms like wordpress, WIX, and Squarespace, you can have a fully functional website up and running within the hour.
This is possible, thanks to the abundance of themes, templates and drag and drop interface that makes building a website very easy.
If you decide to buy a website though, that can work too. The important thing is to have a website that's consistently generating traffic -we'll talk about that next- and has an active audience.
Drive Traffic to Your Offers
There are two general ways to drive traffic to your website. You can either generate free traffic through organic search engine rankings or go the paid traffic route.
Both have their pros and cons. If you prefer organic traffic generation, you'll have to learn and master search engine optimization (SEO). This is the process of getting your website ranked for target keywords on the search engines.
When done correctly, this is capable of generating traffic and leads, without costing you money. The only downside is that SEO takes time. You probably won't see any results for at least 6 months if it's a brand new website.
But, once you start ranking, the traffic will be huge, and your commissions will start flowing.
With paid traffic though, you can start generating traffic instantly. Unfortunately, this requires considerable capital. You'll have to advertise on popular platforms like Facebook, Instagram, Yahoo, and Google.
These platforms have various advertising models that you can take advantage of, and use to get that traffic flowing to your website.
Collect Your Commissions
Once you start driving traffic to your website, you'll need to tweak and optimize your website to increase your conversion rate.
At the end of the day, you should start generating commissions from the traffic you funnel to your offers through your website.
Your website should be properly optimized for higher conversion rates though. This way, you can maximize the traffic and get the max commission possible.
Is that All on How to Become an Affiliate Marketer?
Pretty much. This is all the basic information you need if you're interested in how to become an affiliate marketer. Affiliate marketing is pretty easy once you get the hang of it.
And after building that first successful affiliate website, make sure to build others to increase your income. Some affiliates have as many as 100 small affiliate sites, while others have a few large sites. In the end, it's all about how much you can handle.
If you need more information and help on building successful affiliate websites and generating passive income, get in touch with me today.