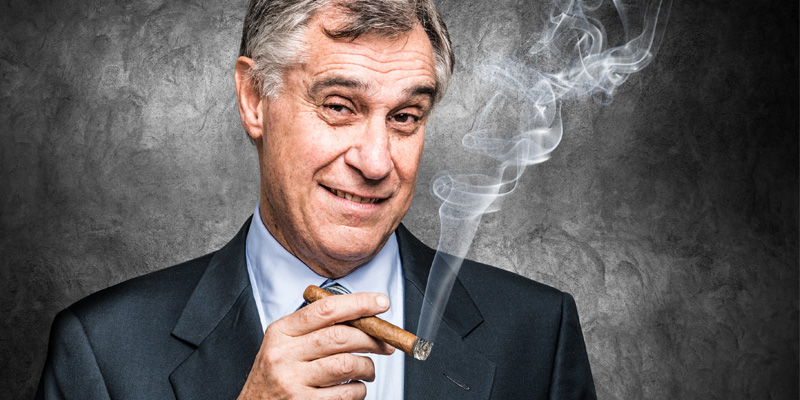 Loan Sharks Online: How to Find an Alternative Loan With Bad Credit
Originally posted on https://goloans.co/loan-sharks-online/
Looking for a loan shark?
Tired of lenders and banks disapproving you over and over again?
It may feel like a nightmare… one that you can't wake up from.
Meanwhile, your debts and bills keep piling up…
And because of this…
You feel like your only option is turning to loan sharks online.
Well, we have some good news.
You don't need a loan shark.
And here's why…
At GoLoans, we've put together a guide to help borrowers, just like you, get financing.
Keep reading, because…
In this guide, you'll learn:
The best way to find an emergency loan…even if you have bad credit
How to get a bad credit loan
How to get a credit card with a $500 limit
How to get a loan up to $1,000
What a loan shark is
How loan sharks really work (and scam you for thousands of dollars)
How to report an illegal loan shark
Let's start by talking about loan alternatives…
Here's Why You (Don't) Need Loan Sharks
Loan sharks prey on good people, just like you, in their most desperate of times.
They make loans seem attractive, yet their goal is to rob you blind.
With interest rates soaring up to 7,000% APR, they can trap you in a never ending cycle of debt.
Only a very small portion of repayments go toward the principle.
You'll end up paying nothing but interest for years…and years to come.
They will threaten you…not with debt collectors, but with physical violence.
There are far better options available. You only need to look in the right places.
Here's what you need to do if you need an emergency loan.
How to Find a Bad Credit Loan
Has a financial emergency sprung up, leaving you stressed out..with nowhere to turn?
If so, there's no question you need a bad credit loan.
But how do you find a guaranteed loan…without turning to illegal and shady usurers?
Here are a few options to explore:
Apply at a Local Credit Union
If you haven't tried applying at your local credit union, start here first.
While credit unions are banks, they often work with borrowers that have bad credit.
They are local and established. Which means you have a greater chance of approval…and avoiding scams.
To increase your chances of approval, do not apply online. Go to their physical location and speak to a loan representative.
Be honest and inform them of your situation.
This works best if you need a loan less than $1,000. And, you have verifiable employment and income.
A loan from a credit union shouldn't cost more than 5% – 36% APR.
Pay this back as soon as you are in a better financial position. The quicker, the better.
Apply for a Secured Credit Card
Most credit card issuers will deny you for bad credit.
But the good news is there's an option called a "secured credit card".
This credit card is for borrowers with bad credit.
And most people can get approved without any hassle.
Here's how it works:
Compare credit cards for bad credit here
Apply for a card
Once approved, make a small deposit on your new card. In most cases it's $200 or less
The secured credit card issuer will add a credit line up to $500
Enjoy your new credit card
This is only an option if you need $500 or less. There are three major benefits to this:
You get access to funds needed to pay bills, debts, etc
You don't have to deal with a loan shark
And…you can rebuild your credit
Compare Bad Credit Installment Loans
A bad credit installment loan can also help you get out of a financial pickle. It does have higher than average interest rates, but if you compare lenders you can find a middle ground.
An installment loan lets you pay the loan back over a period of time. Compare this to a payday loan, which has to be repaid on your next paycheck cycle.
Compare Tribal Loan Offers
Tribal loans also have very high interest rates. What is a tribal loan you ask? It's an installment loan, backed by tribal nations located on Indian reservations.
These Indian reservations have their own jurisdiction, outside of state and federal regulations.
You should know this isn't always the best option. There are many unethical tribal lenders that charge excessive interest rates. Very similar to loan sharks.
Your best course of action is to compare tribal loan rates.
Tip: Big Picture Loans is a reputable lender in this space with reasonable interest rates. And they have great reviews.
Compare Car Title Loans
We rarely suggest a car title loan, unless you are confident you have the funds to repay the loan. And if you are confident you can, you should repay the loan as soon as you can to avoid rollovers.
Rollovers are when you can't repay the loan back within the time stated according to the terms. Most lenders give you 30 days to repay the loan. In fact, in most states, that's the law.
But, if you have problems paying the loan back within 30 days, lenders can legally roll the loan over to the next month.
And, they can continue doing this for many months. Luckily, many states have a maximum term on rollovers.
While car title loans are legal in certain states, it's not the best option in our opinion. Many title lenders operate as "legal" loan sharks.
You can compare auto title loans here.
Borrow From Family or Friends
Perhaps you've already tried this. But if not, give it a chance. Even if you think there's no way they'll lend you money.
It's way better than putting your finances (and life) in danger by using loan sharks.
Sell Unwanted Goods on Amazon or eBay
Chances are, you have stuff you no longer use…stuff that is sitting around collecting dust.
Even if you think it has no value, the truth is…someone out there will see the value in it.
There's a saying that goes like this: "One man's junk is another's treasure".
You now know the alternatives to loan sharks.
But to convince you further, there's a lot more you need to know.
Why People Fall Into the Loan Shark Trap
Loan sharks are not there to help you…
They want your money and will stop at nothing to get it.
Predatory lending is a multi-billion dollar business. And loan sharks know this.
They may seem friendly and helpful at first, but give it time. Their true colors will soon reveal themselves.
When a victim borrows money from a loan shark, here's what can happen:
Most, if not all, of your payments will be in interest (not principal)
You'll pay astronomical interest rates that could climb as high as 7,000% APR
Illegal loan sharks are not regulated. There are no contracts or documents. They may force you to continue paying even after you have settled your debt
If you can't repay the loan on time, loan sharks won't use traditional debt collectors…they will use force
Why Borrowers Turn to Loan Sharks
Borrowers turn to loan sharks for several reasons:
Can't pay the mortgage or rent
Health and medical expenses
To help pay debts off
Funeral expenses (death in the family)
To pay utility bills like water, electricity, etc
To buy groceries and put food on the table
Repair an issue with a vehicle
Maxed out credit cards
Pay for college/university expenses
Pay for a vacation
Get a loan to start a business
The above list is only a small fraction of reasons why people seek out loan sharks.
But now that you know alternatives to your lending situation, you should know how to spot a loan shark.
How to Spot a Loan Shark
To avoid a loan shark, you have to know how to spot one.
Loan sharks are easy to spot once you know the signs.
Here are signs that a lending company may be a loan shark:
They guarantee a loan without checking your credit history
They aren't a registered business
You aren't given loan documents to review before agreeing to the terms
They hide the interest rates from you
You find several negative reviews of the person or company online
The lender does not have an A or B rating with the Better Business Bureau
The lender charges more interest rates than allowed as defined by your state laws
They harass you and try to force you to give in to their terms
A real lender will not have any of these signs.
Now that you know how to spot a loan shark, let's see a few examples of infamous, illegal lenders.
9 Infamous Loan Sharks That Will Send Chills Down Your Spine
The mafia runs the biggest and most widespread predatory lending business in America.
They make millions of dollars each year.
And the scary part of this all is…
Loan sharks don't use debt collection agencies.
They employ "enforcers" that can cause you and your family emotional and physical harm.
They are known to maim…and even kill debtors (and their family) for failing to make payments on time.
Here are some of the most notorious mafia loan sharks ever:
Anthony Salerno
"Fat Tony" was a boss of the Genovese mafia family. His loan sharking business netted the mafia a cool $50 million every year.
Fiore Buccieri
Dubbed "The Lord High Executioner" by authorities. Fiore Buccieri was an evil loan shark, feared by several of his debtors.
Debtors were so afraid of him that they chose to commit robbery to pay him.
Frank Calabrese Sr.
"Frankie Breeze" ran a loan sharking and gambling operation for the Chicago Outfit.
He would order his thugs to do violent acts against debtors. Including confiscating cars and homes for their debts owed to him.
Gennaro Langella
Gerry Lang was the boss of the Colombo family that ran a loan shark, extortion and labor businesses.
Often ruthless, he would not hesitate to kill.
Vincent Dominic "Jimmy" Caci
Caci ran an illegal lending business in Palm Springs and Las Vegas, making $1 million per week.
Frank Decicco
Frank was the underboss for the Gambino crime family in New York City. Often feared for ruthlessness and brutality, he made millions from illegal lending alone.
Nicholas Calabrese
Nicholas Cabrese, was the brother of a top loan shark in Chicago, Frank Calabrese. He made millions from illegal lending and other criminal activities in the state.
Sam Destefano
Authorities called him the "worst torture murderer the United States has ever seen." He was one of the first and most successful loan sharks in Chicago.
Nicholas Marangello
"Nicky Cigars," ran a bookie and illegal lending business in Brooklyn as well as Manhattan. He was the underboss of the notorious Bonano Mafia family.
Solutions to Get Out of Debt
If you are trying to get out of debt, we have guides that can help you do just that.
For starters, you can check out our guide on getting out of debt.
For even more resources and tips, be sure to check out these guides too:
How a debt consolidation loan works
How a debt management plan works
How debt settlement works
How credit counseling works
How to Report a Loan Shark
Have you borrowed money from a loan shark? Or, still considering a loan from a predatory lender?
Take these steps to report them to the authorities immediately.
Speak to local law enforcement to get help
Report them to the Consumer Credit Protection Bureau. You can file a complaint here.
Report the lender to the FBI
If you're already a loan shark victim, but afraid of reporting them, follow these steps.
Pay the loan shark as agreed for now to avoid any harm to you or your family
Review our guide to alternative loans above to get a bad credit loan
Once you find a legal loan, pay the loan shark debt in full.
Find new employment and housing far away in another state if possible
The Bottom Line on Loan Sharks
If you aren't a victim yet, avoid them. Review or alternatives above and report them right away. Odds are, they won't know who reported them, so you should be safe.
If you are a victim, review our steps above to resolve the issue ASAP.
Do you have any helpful tips for people that are considering a loan shark?
Let us know in the comments.
Or you can leave a comment if you need further help with a bad credit loan.
Loan Shark FAQs
What is a loan shark?
Loan sharks are illegal and predatory lenders that prey on low-income individuals in financial distress. They offer to lend you money at exorbitant interest rates and do not follow financial regulations or laws. This is why they often charge whatever interest rates and fees that see fit. And because of this, consumers often get trapped in a cycle of never ending debt. Worse yet, if you fail to repay a loan shark as agreed, you will be forever harassed. Think debt collectors are bad? Loan sharks take it to a new level. Often threatening to cause physical harm to yourself and family members if you don't pay up.
How do I find a loan shark?
The answer is simple. Stop looking. Borrowing from a loan shark would be the worst decision you could possibly ever make. If you desperately need money to cover emergency expenses, research bad credit installment loans with the best APR or borrow money from friends or family.
What is the typical APR loan sharks charge?
Because loan sharking is illegal, loan sharks can charge whatever APR, interest and fees they see fit. They have been known to charge over 1,000% APR or even higher. Whatever financial crisis you may be experiencing is not worth the high interest rates charged by illegal lenders.
Is loansharking illegal?
It absolutely is illegal. Each state within the United States has usury laws all lenders must follow, with a maximum APR each lender must abide to.