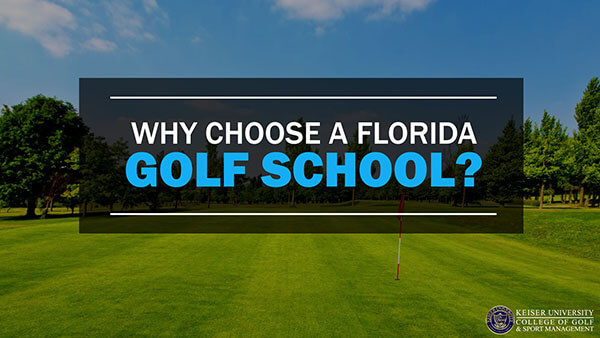 Why Choose a Florida Golf School?
Florida boasts more golf courses than any state in the United States. According to Top100golfcourses.com, Florida has over 1,250 public and private courses, and all are playable throughout the year. It's no wonder Florida is a popular destination for golfers from all over the world.
For golfers looking to take their game to the next level, they may want to consider attending a Florida golf school. With moderate temperatures, golfers can work on improving their game and can do so nearly year-round.
Weather
Thanks to its pleasant weather, it is possible to play golf in Florida all year-long. During summer, golfers have around 10 hours of sunlight per day to spend on the course with an average temperature of 82 degrees Fahrenheit.
Many of the golfers who travel to Florida to play do so during winter. The state has an average temperature of 61 degrees Fahrenheit in the winter months and players can spend their days hitting long drives rather than waiting for the snow to melt back home.
Florida is the perfect destination to work on your golf game if you don't want weather restrictions. No matter the season or reason, a Florida golf school can help players learn about the ins and outs of golf. You have the opportunity to practice, learn, and to take to the links right away.
World-Class Golf Courses and Facilities
You can find a wide range of high-quality golf courses across Florida, many of which host regional or local golf tournaments. There are also world-class golf courses that host PGA and LPGA events.
PGA National Resort & Spa, home to the Honda Classic since 2007, is one of the top four ranked golf courses in Florida. Being so close to many of the great golf courses gives you the opportunity to test out what you have learned.
More than a Golf School
If your goal is to work in the golf industry, you're going to need more than a few lessons. Instead, you should consider earning a degree in golf.
An accredited golf college can help a golfer's game, as well as their career goals. Florida is home to several destinations with facilities and golf instructors. Keiser University College of Golf offers learning experiences with technology at your fingertips.
The College of Golf facility includes:
1,500-plus square feet of indoor golf instructional space
state-of-the-practice technology with video systems
launch monitors
a 3D swing analysis system
and more
The equipment and space provide a useful learning experience for students. Combined with the ability to play at PGA golf courses, including PGA National Resort & Spa, and learn from experienced instructors. If you would like to be a future leader in the golf industry, Keiser University College of Golf can get you started by preparing you with a well-rounded golf education.
Experienced Instructors
At Keiser University College of Golf, you will study with experienced educators and PGA faculty, including PGA Master Professionals and Certified Professionals. The experienced staff can help students improve their performance and provide them with the knowledge necessary to pursue a career in the golf industry.
Contact the College of Golf today and take your first step.