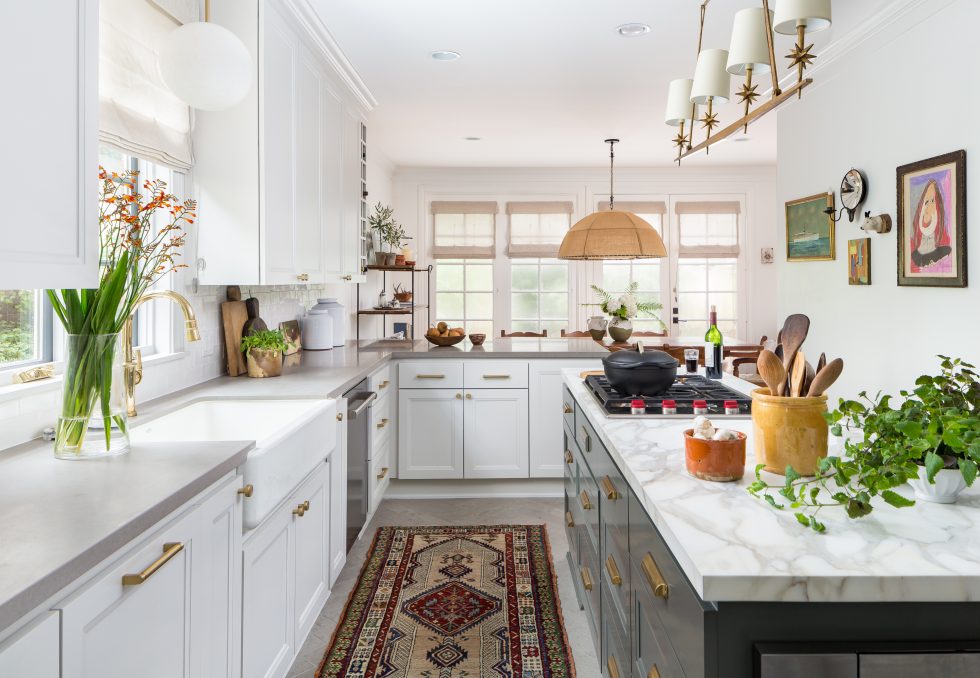 2020 Design Trends
Out with the old and in with the new! 2020, we're coming for you!
There is no better way to ring in the new year, than with a new remodel! If you plan to renovate your home in 2020, it's only natural that you want to stick to trends that last. Investing in something shortlived could cause your home to look dated in a few short years. Sometimes this happens in just months. Over the past few years, bathroom remodeling in Houston has become extremely popular. The same is true of kitchen remodeling and room additions. If you decide to tackle these or other home remodeling projects in the new year, here are some trends to watch out for.
1. Shades of Blue
From last year's bold coral to calming blues, this year's Pantone® Color of the Year is Classic Blue!
Deep blues and other jewel-toned colors have been a staple trend in the cabinetry world over the past year so it's only fitting that it's 2020's color. Ready to add this stunning color to your home, here are a few ideas.
Paint
Wallpaper
Cabinetry
Decor
Furniture
Rugs
Dishware
Linens
Pillows & Throws
Appliances
Fixtures
Lighting
Window Treatments
Art Work
2. Personalized Spaces
Forbes notes a trend of homeowners moving away from cookie-cutter definitions of a beautiful home. People are investing more in unique pieces and designing homes and rooms around their personalities and preferences. If you plan to remain in your home for a while longer and believe it will appeal to a certain niche when you're ready to sell, then this may work for you.
3. Three-Toned Kitchens
Two-toned kitchens (using two different colors of cabinetry) have dominated the design trend arena for the past couple of years. Now to add more fun another element has been incorporated into the mix. This kitchen designed by our friends at Edwards Interiors & Design has us swooning. From a soft seafoam island to cream cabinetry, and a rich and warm hutch, this kitchen is definitely trend-worthy.
4. Double Islands
Homeowners use the island counters in their kitchens for different reasons. Maybe you have a sink there for washing or you have seating for three. Some homeowners add a small bar here or just use the countertops for prep space. If you have a large kitchen, you may be able to do several of these by adding a second island. How you use the two features is entirely up to you.
5. Warm Wood Accents
Wood has been in and out of the design trends over the years but it has recently been in the spotlight. From cabinetry to butcher block, beams and more. This is a trend we all adore.
6. Open Shelves
Open shelves became more popular with the growth of tiny homes. People in these smaller living spaces found that big boxy cabinets only made their homes look more cramped. They then focused more on open shelving in place of traditional top-cupboard storage. Many homeowners in larger houses are foregoing closed cabinet space in the bathroom and kitchen to take advantage of this same open look.
7. Countertops & All Things Stone
Savefrom smallhouseimprovement.clubNext to taupe oak paneled pantry cabinets, black cabinets accented with brass hardware and a white marble countertop are located flanking a stainless steel dual oven range positioned beneath a white marble clad hood mounted to a white marble slab backsplash beside floating marble shelves. #kitchencountertopswithwhitecabinetscream22Small House ImprovementKitchen Home Cassic
We may be in the new roaring '20s but the stone age is back! From porcelain countertops that look of natural stone, to marble slabs as backsplash, we can't get enough.
8. Cantilevered Designs
Cantilevered design pieces are those gravity-defying features that seem to stay in place without support. These may include island counters with no legs on one side or steps along a wall with no rails or foundation below. Such designs have been a feature in high-end contemporary homes for some time. They're now making their way into everyday homes.
9. Bathroom Spas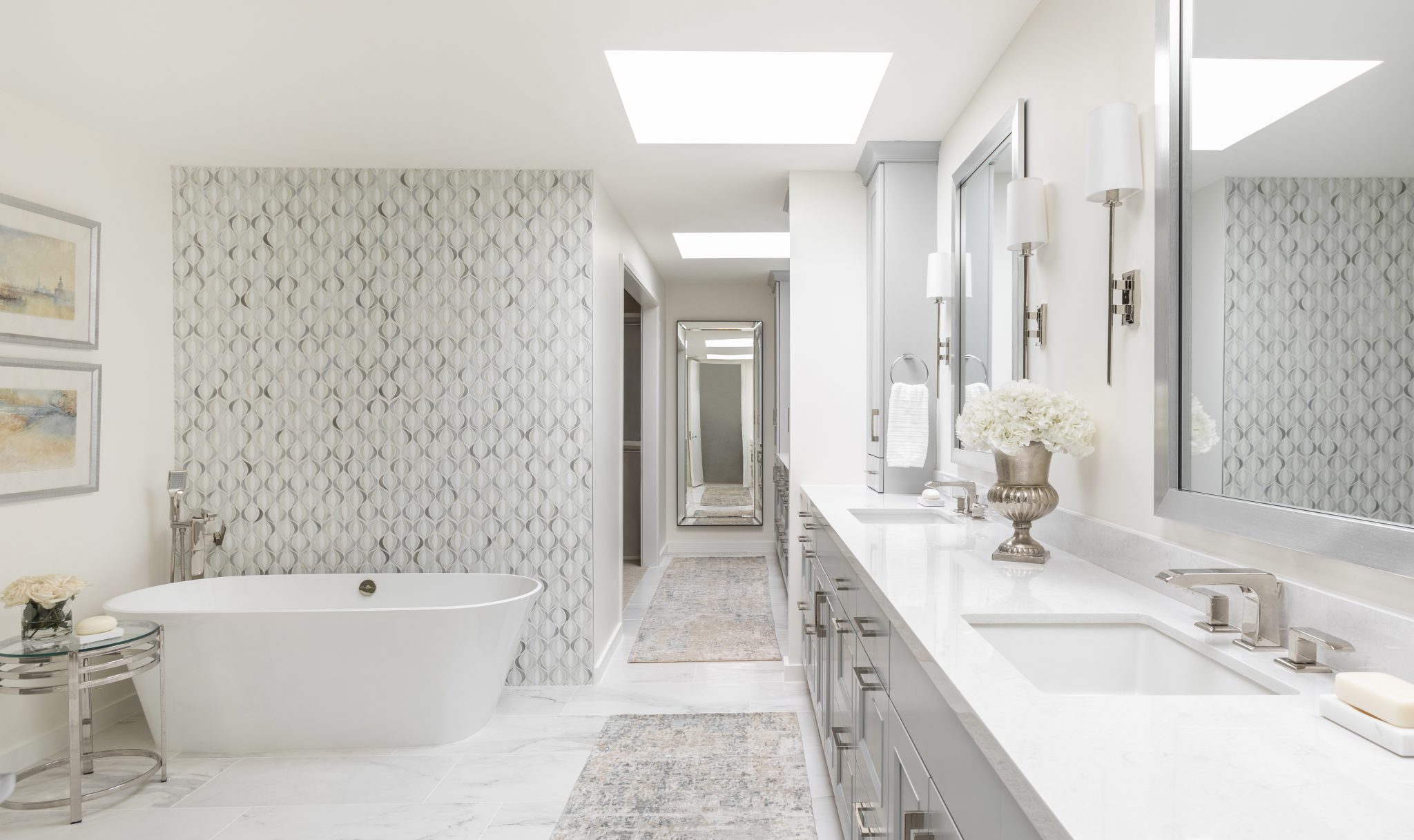 Another high-end feature becoming more common in American homes is a spa. There are many different design styles that homeowners can choose from. Some people enjoy a more open feel that is connected to nature and accented with wood and plants. Others choose a more industrial and contemporary look with rock-based materials. Most designs fall somewhere in the middle. Here are some specific elements you may find in spa bathrooms:
Skylights over the shower
Rain showerheads
Built-in bathtubs
Showers with glass doors
Geometric shapes
Saunas
10. Outdoor Renovations
Another trend driven by millennials is a greater focus on the outdoors. Millennials have become known for putting their dogs first when making a homebuying decision. This makes large yard space almost a mandatory requirement for some. Homebuyers are likely to also use this space for entertaining. Some potential renovations you'll see in this area include more patio space, outdoor cooking areas and gazebos for entertaining or yoga.
Contact Us
Are you thinking of starting your home remodeling project in Houston, TX? Do you need handy man services to fix a few problems before you get started? If you answer yes to either of these questions, note that the quality of work you receive depends on choosing experienced contractors that are licensed, bonded and insured.