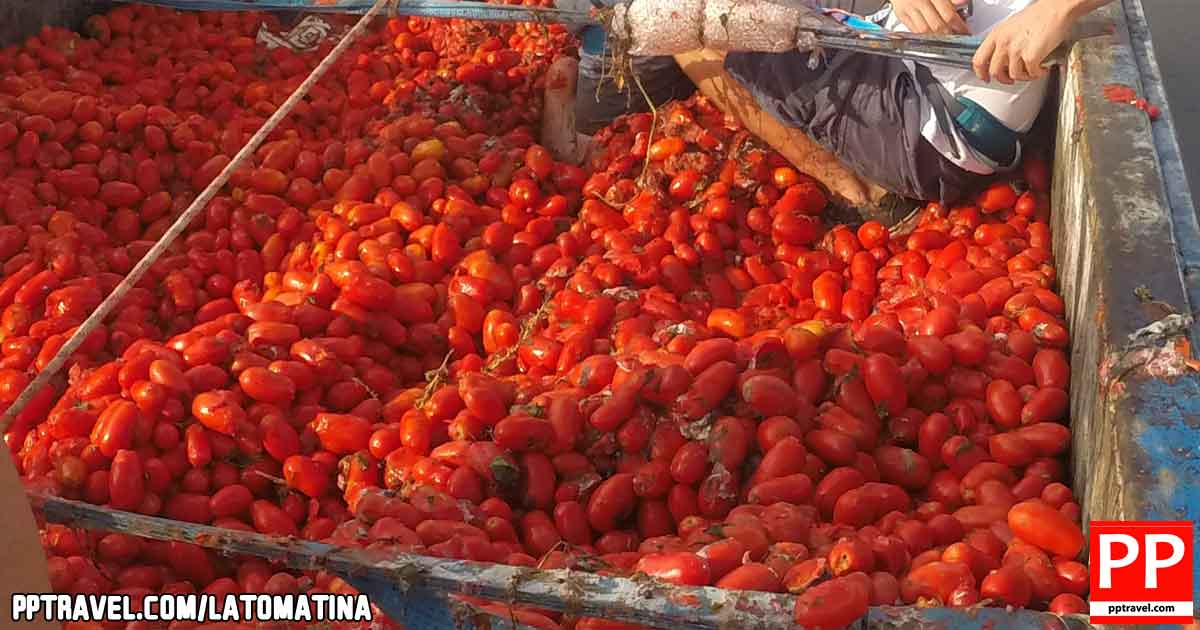 La Tomatina – Food Fun or Food Wastage?
Originally posted on https://www.pptravel.com/blog/default.asp?ID=spains-tomatina-no-food-wastage-here
According to statistics from the Food and Agriculture Organisation (FAO) of the United Nations 1.3 Billion tonnes of food is wasted globally each year. This is roughly one-third of all food produced for human consumption. The World Food Program (WFP) suggests there are 821 million people sleeping each night on an empty stomach and that 1 in 3 people on the planet are suffering from some sort of malnutrition, figures no human should be happy with. So whilst our planet produces enough food to feed everyone, still people starve and food wastage continues to be a serious global problem that requires urgent attention.
The world's messiest food fight of La Tomatina is often targeted by activists as one of those events adding to the world's food wastage issue, however, according to locals in Bunol and in the Valencia province of Spain, their famous Tomato Fight is certainly not part of the problem.
In comments made to the BBC in 2016, the Bunol Mayor, Rafa Pérez Gil, noted that the tomatoes used in the annual August Fiesta in Bunol are of such low quality they would be inedible and are also on the turn and about to rot, certainly not fit for humans to consume. These tomatoes are deemed unfit for sale by European regulators and usually would normally be left to rot in the fields. This means there is zero chance these tomatoes could be used to combat hunger in a traditional sense. Instead they are utilised rather than wasted in an event bringing in much needed revenue and employment to the area. So with the La Tomatina festivities they certainly do, in a roundabout fashion, assist the local communities making what is seen by some as 'wastage' in fact a 'recovery' of resources instead.
During Spain's toughest years of Austerity (2008-2014) known globally as the Great Spanish Depression, it's been documented that the event actually pulled two towns out of bankruptcy (Bunol where the festival is held and Xilxes the town where the tomatoes are cultivated) and was responsible for the local economic condition being much more positive than the rest of the country. Jobs were created, tourist dollars were forthcoming and one could certainly argue that these 'rotten tomatoes' saved the local communities from economic devastation.
The modern version of this world famous event is now well organised and well operated and certainly the local governments in recent years have been increasingly open to discussions on the wider issue of global food wastage but none believe La Tomatina is a contributing factor. Indeed in recent years the town has been praised by environmentalists for employing a very ethical and very green street cleaning solution in the very organic clean-up process following the tomato fight. There are no harmful chemicals released into the local waterways and the towns annual spring clean remains very environmentally friendly being a mixture of just tomato pulp and water. The town always looks at its best right after the fiesta!
At PP Travel our stance is with the WFP in that malnutrition and eradication of hunger is one of the great challenges of our time and we, as a company, will endeavour to be much more socially responsible in the future. By looking at our own personal consumerism habits, monitoring our own rubbish bins and refrigerators for food wastage, identifying the issues and employing creative solutions and alternatives to tacking the world's wastage issues we will strive to facilitate change rather than preside an unfair judgement upon the residents of Bunol and the organisers of La Tomatina.
For any questions regarding the World Food Program and tackling Food Wastage and World Hunger or to make donations (as we have) please email [email protected] or check out their website https://www1.wfp.org for further details.
We can all do our bit!
Mark Minehan – PP Travel Mark is part of the management and operational team at PP Travel and has attended the La Tomatina festivities on 12 occasions