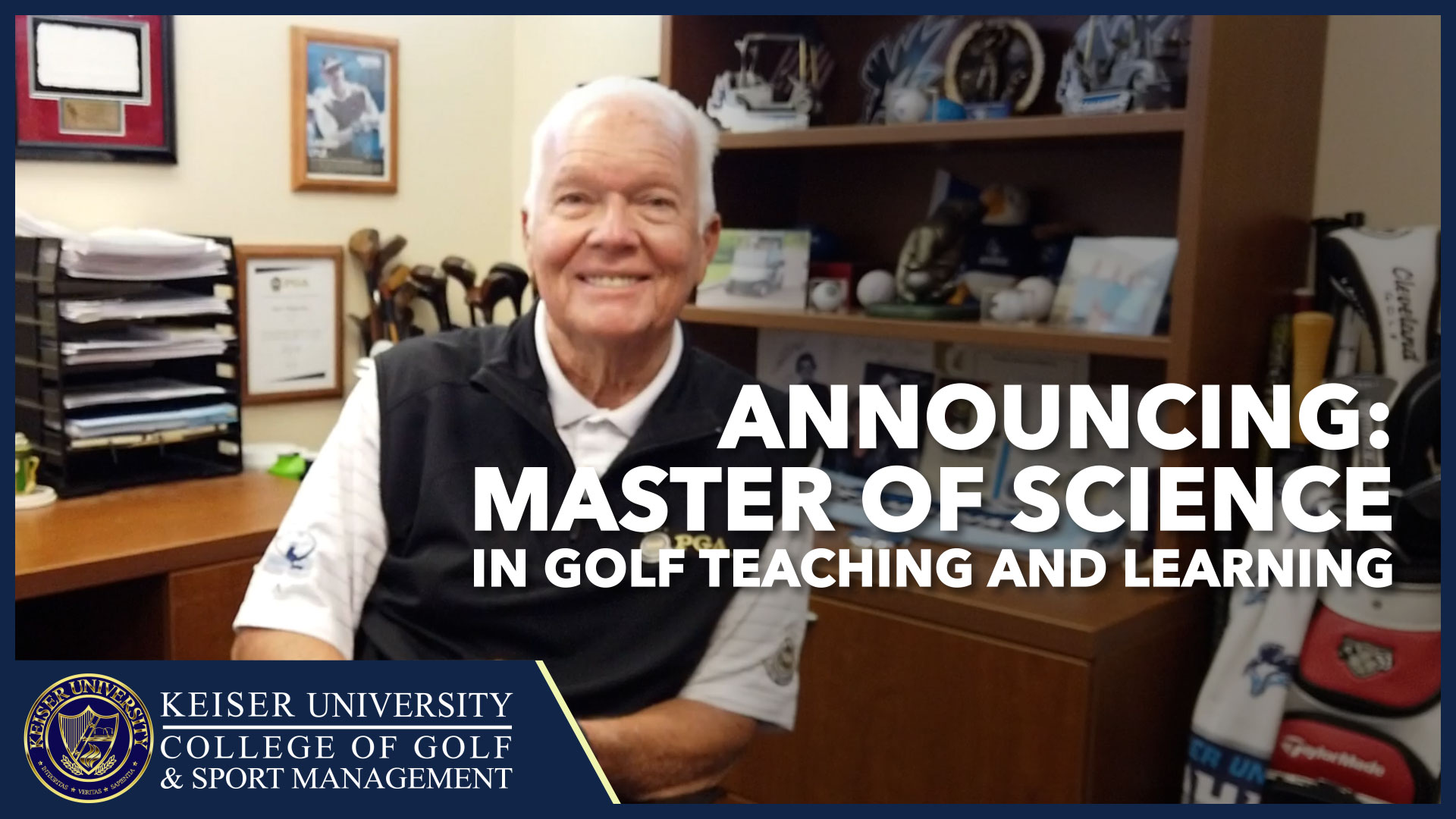 KEISER UNIVERSITY ANNOUNCES ONLINE MASTER OF SCIENCE DEGREE IN GOLF TEACHING AND LEARNING
Originally Posted On: Keiser University Announces Online Master of Science Degree in Golf Teaching and Learning | Keiser University College of Golf
Keiser University is pleased to announce that it now offers an online Master of Science degree in Golf Teaching and Learning. Designed to assist students in gaining the specialized knowledge required for a successful career in the golf instruction industry, Keiser University College of Golf (KUCOG) students will receive a blend of classroom instruction and experiential learning opportunities when the program begins in the fall 2021 semester.
The online program offers an in-depth exploration of critical golf instruction topics such as the science of the golf swing, the science of learning, motor skill acquisition, facilitating the adult golfer, teaching the youth golfer, the business of teaching golf, and more.
You may find out more about this exciting program here.  
Students will enjoy:
Classes taught by industry-experienced faculty. As part of Keiser University's "students first" environment, learners receive personalized attention from knowledgeable instructors with years of experience in the golf industry.
One class at a time. With a focus on one class at a time as they complete each eight-week course before moving onto the next, many students find they can better balance school with work, family, and other responsibilities.
Career Placement Assistance: Our Department of Student Services will support students in their job search and help them achieve their career goals with services including counseling, assisting with resume preparation, building a cover letter, and developing interviewing skills.
Hear from Dr. Eric Wilson, Legacy Master Professional and Executive Director of Golf Operations at Keiser University College of Golf, who shares information on the Golf Teaching and Learning, MS program.
You may find out more about the Master of Science in Golf Teaching and Learning program here. Contact us today at 888.355.4465.