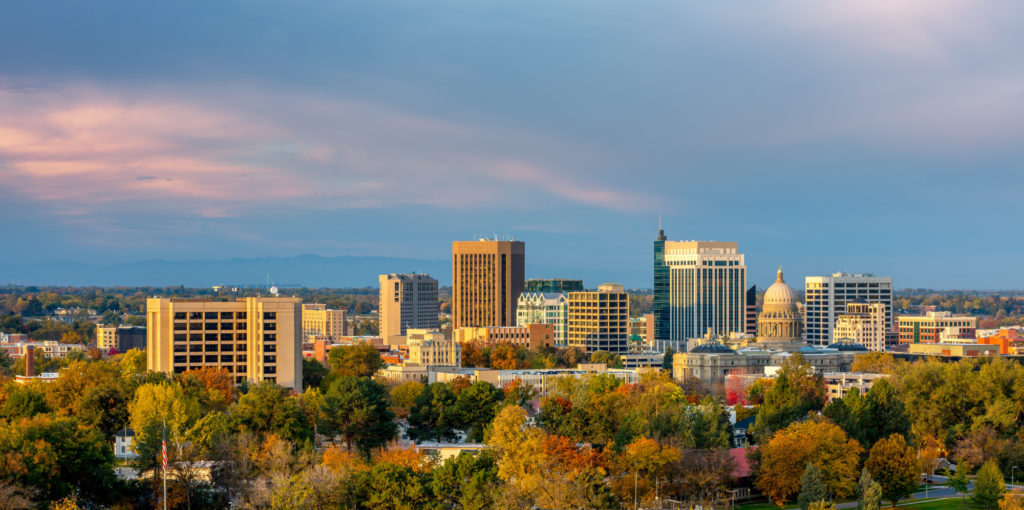 Making Idaho Home: The Top Reasons to Buy a Home in Idaho Falls
Originally posted on https://myremaxprestige.com/making-idaho-home-the-top-reasons-to-buy-a-home-in-idaho-falls/
Whether you're already a proud resident of Idaho, or if you're considering moving to the state, you likely already have a list of a few possible cities that you feel are a good fit for your family.
After all, Idaho has about a 7.8% lower cost of living than the national average, a tax burden that's nearly 30% less than average, and a lower unemployment rate than the average 3.7%.
While Boise, Nampa, and Meridian are all wonderful places to live, for the past few years, more and more people have discovered the magic of Idaho Falls.
If Idaho Falls isn't yet on your list Idaho cities consider, then this post will certainly convince you why it should be.
Read on to learn more about the housing market, climate, popular industries, and places that make a life in Idaho Falls so enviable.
A Competitive Real Estate Market
Especially if you're a first-time homeowner, there are few better investments you could make than a home in Idaho Falls.
The average cost of a home in Idaho Falls is just over $200,000 — and the value of homes in the city has grown by over 13% in the past few years. By the end of 2020, the value of Idaho Falls homes is expected to rise another 4.9%.
This means that the growth of home values in Idaho Falls is about double the national average — so if you're thinking about buying a house, now is certainly the time to do it.
A Comfortable Climate
The Idaho Falls weather is yet another reason why so many people are moving to the city.
Yes, you should expect to deal with about ten more inches of snow than the national average each year, but in exchange, you'll get less rain, sunny days, and summer temperatures that stay under 90 degrees.
The climate is perfect for those who love to spend time outdoors, lead an active lifestyle, and even those interested in farming.
An Excellent Job Market
If you're considering moving to Idaho Falls even though you don't yet have a job, you can rest easy knowing that the city's job market is incredibly strong and diverse.
The average household income is just under $50,000 a year, which is more than enough when you take the city's low cost of living into account.
Additionally, the job market has grown by 2.5% in the past year, (again, higher than the national average) and the future job growth is projected to be a whopping 43%.
Some of the most popular industries in Idaho Falls include education, healthcare, manufacturing, agriculture, and the food/beverage industries.
The top employers include the Idaho National Laboratory, WinCo Foods, and Golden Valley Natural foods.
Fabulous Things to Do
Especially if you love everything about the great outdoors, you'll feel right at home in Idaho Falls.
The Idaho Falls River Walk gives you stunning views of the Snake River and is a haven for runners and cyclists — in fact, many people choose to commute to work by biking or walking along this stunning greenway.
Plus, the River Walk also runs to the Art Museum of Eastern Idaho and the Sportsman Park.
Families especially will love the Tautphaus Park Zoo, which hosts numerous festivals and family-friendly events throughout the year.
Of course, perhaps the biggest draw is Yellowstone National Park, which is only about a two-hour drive away from the city. It's close to the popular Madison Campground area, home to countless hiking trails that are right for all experience levels, and is even near to hot springs and the famous Old Faithful geyser.
In the winter, make sure to try the snowmobiling and skiing trails, which are a popular tourist destination as well as a fun experience for locals.
What Are the Best Places in Idaho Falls?
So, now that you've learned more about why so many people choose to call Idaho Falls home, let's quickly go over some of the most popular neighborhoods in the city.
Doing your research on the best Idaho Falls neighborhoods makes it much easier for you and your real estate agentto find homes that fit both your budget and your lifestyle.
If you're looking for more upscale, larger homes and don't mind a higher price tag, then we suggest you look in the Swan Valley, City Center, and Orvin neighborhoods. These neighborhoods are also smart choices for those who want to be separated from the busier areas of the city.
If you're looking for more affordable homes that still offer a large amount of square footage, then you should check out The Village neighborhood. This neighborhood is also home to several parks and shopping centers, making it one of the most convenient places to live in the city.
Looking for a home with history and character?
If so, then try the Rose Neilsen neighborhood, where houses of all different sizes and styles abound. This is a good place for those who need to be closer to healthcare services and shopping, as well.
Need Help Finding Your Dream Idaho Falls Home?
Especially for those who love spending time outdoors, are looking for homes that will likely appreciate substantially in value relatively quickly, and want to live somewhere with a low cost of living, it's tough to beat Idaho Falls.
If you decide to call this city home, then we want to make it as easy as possible for you to find the right house for you and your family.
Our expert team of real estate agents includes Idaho Falls natives, those who have relocated from out-of-state, and award-winning experts who will give you the kind of advice you need to make a great choice about your home.
We invite you to browse through some of our incredible Idaho Falls listings and to reach out to us when you find a property you're interested in.