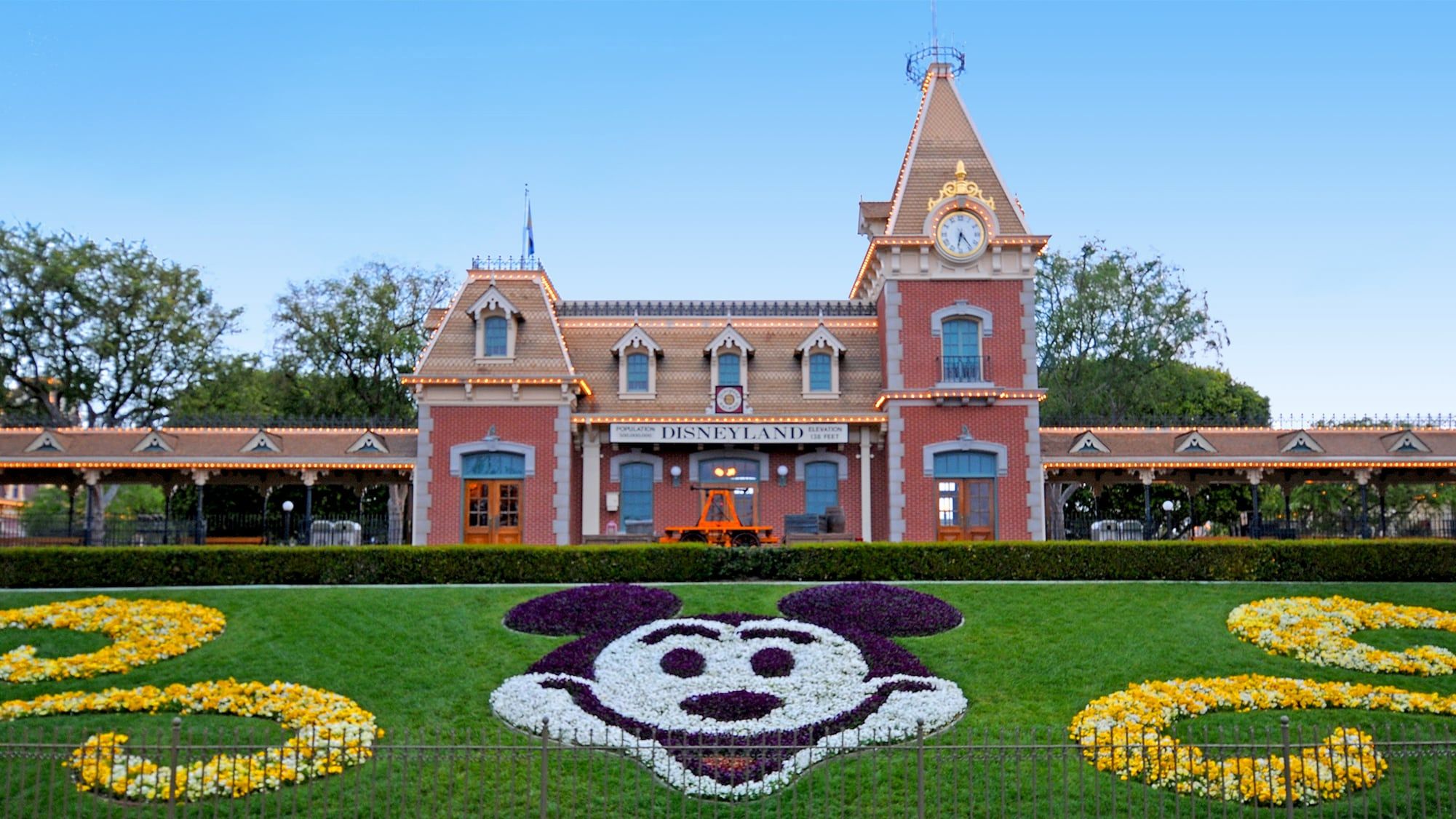 JUST ANNOUNCED: Disneyland Reservations 2021- How to Get a Reservation for Disneyland Reopening
Originally Posted On: Disneyland Reservations 2021- All Reservations Information Announced! (mickeyvisit.com)
Disneyland require reservations for all guests when they reopen on April 30th. This is the complete guide to securing a Disneyland reservation for visiting in 2021.
You will need Disneyland reservations to visit the theme parks until further notice in order to allow the parks to effectively manage capacity. The parks will look a bit different when things first open with new preventative health policies in place, including limited capacity, in order to make it a safe experience for guests and cast members.
The number one question has become: how do I get a reservation for Disneyland in 2021? Our guide has you covered with everything Disneyland has shared about securing a reservation and purchasing tickets so far.
Disneyland Reservation 2021 Policy in Place for Disneyland Attendance

When Disneyland reopens on April 30th, the parks will use an advance reservation system for guests to secure their spots. A Disneyland reservation and Disneyland ticket will be required for all guests over the age of 3 years old.
Disney also reconfirmed that until further notice, due to state guidelines, only California residents will be able to visit the theme parks and in groups no larger than 3 households, in line with current state guidelines. Proof of residency will be required.
Disneyland Reservations 2021 Information Ticket Timeline
Here are the key dates to know for securing a Disneyland reservation for visiting Disneyland in 2021. Existing ticket holders (ticket expiration dates have been extended on most ticket types) will have the first opportunity to secure a reservation to visit the theme parks. Disney has also confirmed that park reservations for select dates will be available on a rolling basis.
You can make reservations up to 60 days in advance of your trip.
April 9th – Disneyland will release one day ticket calendar pricing through February 2022
For people who currently hold one day Disneyland tickets, you will be able to see which days your current ticket tier are valid for throughout this year. This is also a way for other guests to see which days Disney anticipates will have higher demand for reservations.
As a reminder, single day Disneyland tickets are priced on a tiered basis from 1-5 based on the historical popularity and expected demand for that calendar day.
Almost all ticket types at Disneyland have had their validity extended until later in 2021. For each ticket type, you can check the Disneyland website here.
April 12 – Current ticket holders can make Disneyland reservations to visit the parks
This is the critical day for those who already hold Disneyland tickets. The Disneyland reservation system will launch "no earlier than 8 a.m. PT on April 12" and guests who already hold Disneyland theme park tickets can begin making Disneyland theme park reservations.
We will have more information on the actual steps necessary to make a reservation as we get closer to this first day. For now, see our recommendations on how to prep to get a ticket at the bottom of this guide.
April 15 – Tickets go on sale and reservations open to the general public
Guests who do not already hold a Disneyland theme park ticket can purchase a ticket and make reservations "no earlier than 8 a.m. PT on April 15".
Our travel partner, Get Away Today, will also be able to begin selling discount Disneyland tickets on April 15. We will have more information on how to book a discount Disneyland ticket and secure a reservation as we get closer. Be sure to join the newsletter (big green button below) to receive information when we have it about the discount tickets going on sale.
Get Notified When Discount Tickets Are on Sale Again >
April 22 – Disneyland dining reservations will be available for select locations 
Disneyland will begin to open reservation options for Disneyland dining on April 22nd.
Frequently Asked Questions About Disneyland Reservations

When will out of state residents be able to visit Disneyland?
Current state of California theme park restrictions prevent Disneyland from allowing out of state residents. Upon arrival to the Disneyland Resort proof of California residency will be required before guests are allowed in.
Governor Newsom of California said in a statement on April 6th that California's goal is to reopen fully on June 15th which gives us a rough idea of when we might expect that out of state restriction to be removed. However, that is not guaranteed but it does give us a rough estimate for out of state guests to plan for.
Do Disneyland Resort Hotel guests have to get ticket reservations?
At this time, guests staying at the Disneyland Hotel or Grand Californian Hotel are required to get ticket reservations in the same system that non-hotel guests are required to use.
Will park hopping be available when Disneyland reopens?
Guests with Park Hopper tickets will get to choose whether they want to start their day at Disneyland or Disney California Adventure when making theme park reservations. After 1 p.m. guests will be able to visit the other theme park.
Will multi-day ticket holders have to make multiple reservations?
Disneyland multi-day ticket holders will have to make reservations for every day of their visit to Disneyland.
How long will Disneyland be open when the parks reopen?
Disneyland will operate from 9 a.m. to 7 p.m upon reopening. These hours will likely shift, but Disney has shared that 9 a.m. to 7 p.m will be the initial daily operating hours.
You can read more about visiting Disneyland right now in our full guide.
What kind of face covering will I need to wear?
Disney has a strict policy regarding face coverings to help guests be informed on what type of face covering is allowed in the parks. As a reminder, guests aged 2 years of age and older must wear a face covering at all times (including water rides) except when dining.
All face coverings (whether disposable or reusable) must:

Be made with at least two layers of breathable material
Fully cover the nose and mouth and secure under the chin
Fit snugly but comfortably against the side of the face
Be secured with ties or ear loops and allow the guest to remain hands-free

Unacceptable styles:

At this time, based on guidance from health authorities, neck gaiters and open-chin triangle bandannas are not acceptable face coverings nor face coverings containing vales, mesh, or holes of any kind.
Costume masks are also not considered appropriate and are prohibited from being worn, in alignment with Disney's existing rules.
Additional Details of Disneyland Reservations

Until further notice, only California residents may visit the parks and party size is limited to no more than 3 households, in line with current state guidelines. Proof of residency required
Theme park reservations are limited and subject to availability; reservations are not guaranteed until a reservation is finalized.
Guests with Park Hopper tickets may visit the other park after 1 PM. Learn more about Park Hopper tickets.
A park reservation must be made for each day of entry. If you have a multi-day ticket, you will be required to make a park reservation for each date of your visit.
Limit one theme park reservation per Guest, per day.
Theme park reservations cannot be modified, but can be cancelled by visiting My Theme Park Reservations. If you'd like to cancel an existing reservation and book a new one, please first check on the availability of reservations for your new desired date and/or park.
We highly recommend that you make your theme park reservation as soon as you complete your ticket purchase, as availability can change until the reservation is finalized.
To accommodate as many types of ticket holders as possible, park reservations for select dates may be made available on a rolling basis.
How to Make a Disneyland Reservation

It's a pretty simple process to make your reservation to visit Disneyland! All you need is your theme park ticket in hand and a Disneyland account to get started. Here's the four steps to making a theme park reservation for Disneyland:
Step One – Log Into Your Disney Account
Get all set with your Disney account. Login to your existing Disney account—or create a new one.
If you have a vacation package through the Walt Disney Travel Company then you will need to retrieve your resort hotel reservation via My Hotel Reservations and link it to your Disney account before making your theme park reservation.
Step Two – Link Your Disneyland Tickets To Make a Reservation
Link your tickets to your Disney account- you'll need to enter a valid theme park ticket number for each person in your party to link their tickets to your account and enter the names for each ticket holder. Once you've done that, select the ticket you'd like to make the reservation for.
Step Three – Select Your Disneyland Reservation Dates
Now you can begin making your reservation! Select your date and theme park you want to visit from the available choices.
Guests with Park Hopper tickets for either park on that date may choose which theme park they wish to start their day—they may visit the other park on the same day after 1:00 PM.
If you have a multi-day ticket, repeat the process to make reservations for each day of your ticket.
Step Four – Agree to Disneyland COVID Waiver and Confirm
Once you've finished making your selections, review and confirm your theme park reservation. You will be prompted to agree to the Terms & Conditions, including the COVID-19 liability waiver before completing your reservation.
Disney will send you an email confirmation of your reservation along with a QR code. Disneyland will use this QR code and the ticket to confirm your reservation upon arrival.
Walt Disney World Park Pass 2021 Reservation System

Walt Disney World's Park Pass reservation system allows guests to book theme park days through Spring 2022. The most important thing here to note is how different Walt Disney World and Disneyland are due to the size of the resorts, amount of hotels, annual passholders, and tourist demographics.
However, we still learned some interesting tidbits from Disney World's process that could give us insight into how Disneyland's policies will be managed over time. Here are the most important takeaways:
Disney World on-site resort guests get first priority at reservations, followed by Annual Passholders, and regular ticketholders.
Disney World is constantly 'adjusting' the capacity for each category of ticket holders to create room for more reservations while still maintaining their capacity.
Guests use their Disney account to make their reservations with a valid theme park ticket linked in order to secure a Park Pass reservation.
You can read more about Walt Disney World's reservation system in our guide.
Plan Your Disneyland Vacation!
Keep reading our blog to keep you updated on everything you need to know to prepare for Disneyland opening! We have a team of writers working hard to keep you updated weekly on events in the parks and tips for navigating the magic. Subscribe to our free deals newsletter to receive helpful planning information, exclusive Disney deals, and access to the lowest priced Disney tickets anywhere. You can find more information on planning your vacation here: