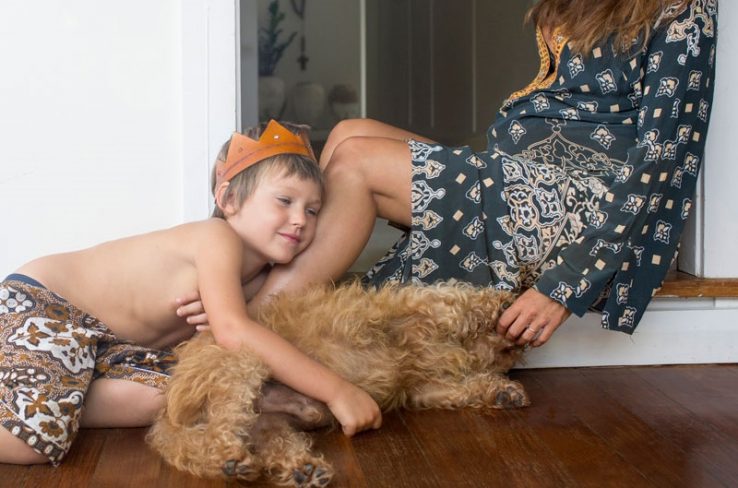 Introducing the Revolutionary Aquaplank Laminate Flooring
Originally posted on https://www.onlineflooringstore.com.au/aquaplank-laminate-flooring/
Are you interested in laminate flooring but hesitant because you have heard it is susceptible to water damage? Then Signature Floor's AquaPlank Laminate Flooring might just be the solution you've been looking for.
Our selection of AquaPlank laminate flooring features unique characteristics that guard against sun or water damage (unlike traditional laminate flooring or real timber). Forget having to worry about high replacement costs, spills, or damage and consider AquaPlank instead.
This next-generation laminate boasts a strong resistance to water along with the aesthetic appeal of real timber without the drawbacks.
AquaPlank Laminate Floors From Signature Floors
Took a dip in the pool? Head on inside without fear of dripping on your floors. Getting the kids out of the bathtub? No worries! Getting back from the beach? Come on in! AquaPlank laminate floors are designed to withstand both the harsh Australian climate and the great Australian lifestyle.
AquaPlank is the ultimate in water-resistant, stress-free flooring, meaning you can relax knowing your floor will not fail, buckle, shrink, or warp.
Benefits of AquaPlank laminate floors include:
Shrink resistant
Water resistant
Weather resistant
Wide selection of colours and styles to choose from
Resistant to dents, scratches, burns, and stains
Warp resistant
Exceptionally durable
Clem Sturgess (from Signature Floors) discusses the benefits here: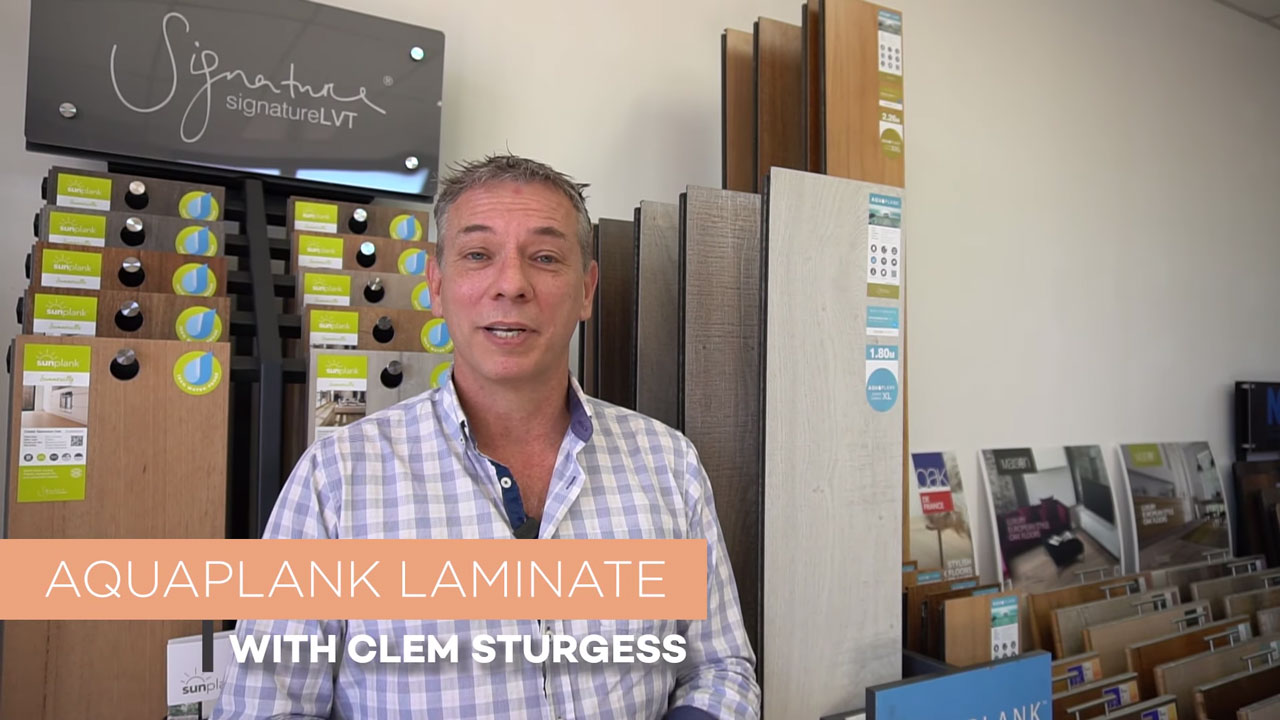 The Technology Behind AquaPlank's Water Resistance
AquaPlank's durability and water-resistant properties are a result of 4 key features.
1. Atroguard Water Resist Technology
One of the biggest contributing factors to AquaPlank's durability is its Revolutionary Atroguard

Water Resist Technology. This feature functions to ensure any spills cannot permeate for up to 72 hours, keeping your floors protected and warp-free.
2. SureCore
The advanced manufacturing behind AquaPlank's SureCore

results in a finished product that boasts 60% greater stability than typical laminate floors. This ensures that your floors will not shrink, warp, or lift — even when facing Australia's toughest conditions.

3. 2 Pass Power-Seal
AquaPlank features a 2 Pass Power-Seal

applied to all plank edging, resulting in a watertight seal. This makes AquaPlank an ideal option for family rooms, laundries, kitchens, and bathrooms.
4. Atroguard Heavy Commercial Grade Surface Protection
AquaPlank laminate flooring is coated with a commercial grade protectant that further enhances the durability of this revolutionary product. In the event of a mistake — which we all know is bound to happen — AquaPlank flooring offers superior resistance against burns, indents, stains, and scratches.
Additional Benefits of AquaPlank Laminate Flooring
Along with superior durability, water-resistance, and stability against Australia's harsh environment, AquaPlank offers even more benefits:
Low-Fuss, Easy Care
AquaPlank requires minimal maintenance. These easy-clean floors require almost no care to keep them shining and beautiful.
First, be sure to always wipe up any spills immediately. While AquaPlank is water-resistant up to 72 hours following a spill, it is still important to wipe up any standing water as soon as possible.
Second — unlike real timber — AquaPlank floors can be wet mopped to help keep them sparkling and new. Regular sweeping and vacuuming are also excellent ways to maintain your floor's appeal.
Easy Installation
The Tight Lock installation method firmly secures each plank in position and allows for fast, easy installation.
The stable core technology allows it to be installed in areas up to 400m2, no transition strips required.
Enhanced Aesthetic Appeal
AquaPlank utilises EIR (Embossed in Register), a feature designed to raise the surface to provide the textural interest seen naturally in real timber. This unique feature echoes the grain pattern of natural wood and truly brings AquaPlank designs to life.
Quite simply, the precision shaping of AquaPlank results in a more realistic, aesthetically pleasing floor.
UV Cured Coating for Enhanced Durability
AquaPlank® features an extra hard-wearing clear, enhanced UV cured coating which is scratch, stain and burn resistant.
AquaPlank Includes a Lifetime Residential Warranty
You can rest easy knowing your AquaPlank laminate flooring is backed by a lifetime residential warranty.
Which Areas or Rooms Are Best for AquaPlank Laminate Floors?
Let's take a look at the ideal areas to install AquaPlank laminate floors. With a host of impressive, revolutionary features, it makes the perfect addition to a variety of settings including:
Laundries
Bedrooms
Kitchens
Bathrooms
Second Storey Rooms
Commercial Spaces
High-Rise Dwellings
Living rooms or other areas with a lot of windows or natural light
Over radiant heating systes
Here, we'll explain the details behind AquaPlank's ability to function beautifully in a variety of settings.
Since all products in the AquaPlank collection utilise groundbreaking Atroguard Water Resist Technology that allows them to stay water-resistant for up to 72 hours, AquaPlank floors are well-suited for rooms you wouldn't ordinarily install laminate.
This means that rooms at a high risk of moisture or spills — laundries, bathrooms, kitchens — are still suitable for AquaPlank.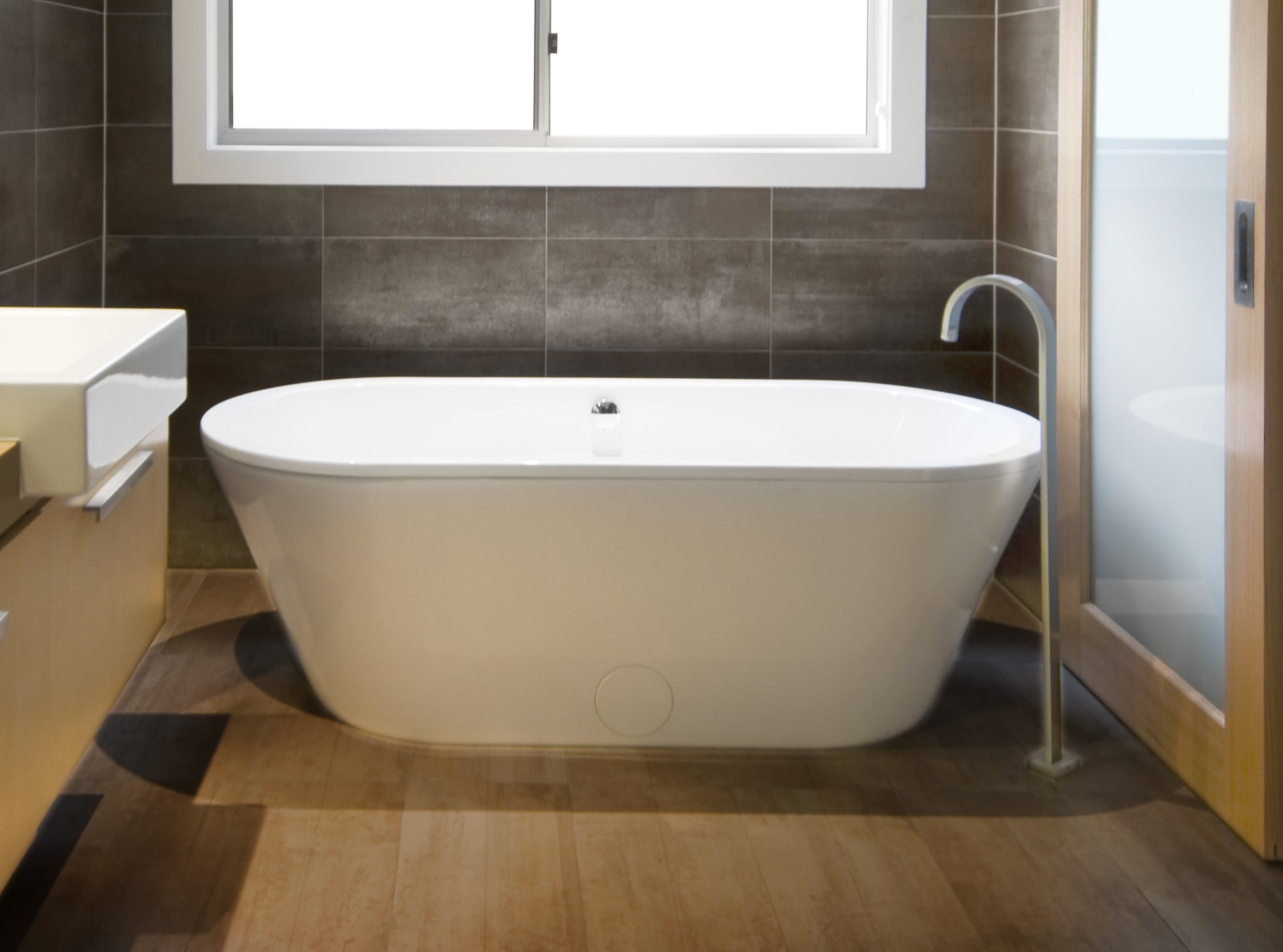 Because real timber flooring is susceptible to moisture damage, installation over underfloor heating is not usually recommended. AquaPlank, on the other hand, has the advantage of being able to be installed over most sub-floors, including underfloor heating. (NOTE: AquaPlank can only be installed over embedded underfloor heating, not one that rests on the sub floor.)
By using LuxeLay

underlay, your laminate flooring will be even warmer, more comfortable to walk on, and quieter. Choosing this option makes AquaPlank ideal for hi-rise dwellings or second storey rooms.
Additionally, since AquaPlank is specifically designed to resist the harsh effects — warping and shrinking in particular — often caused by Australia's harsh sun, AqauPlank is excellent in rooms with high exposure to natural light
A unique surface protectant makes AquaPlank laminate flooring even more durable and worry-free. The result is a laminate surface that is harder to scratch, stain, dent, or burn, making it ideal in heavy traffic areas or commercial spaces.
Designed With Australian Living In Mind
Wide-open doors, trips to and from the beach, large glass windows… sun and nature are integral to the great Australian lifestyle. However, as wonderful as this lifestyle is, it can take a toll on flooring!
With its exceptionally tough UV coating, AquaPlank's advanced manufacturing ensures it will maintain its integrity under the toughest conditions. Finally, a flooring that can keep up with our Australian lifestyles!
AquaPlank Design Options
The Atroguard Water Resist Technology and sun protection qualities of AquaPlank flooring are further complimented by a wide range of stunning, sophisticated colour options.
With three stunning collections — Mornington, Whitsundays XL, and Peninsula XXL, the AquaPlank series offers a truly comprehensive selection.
AquaPlank Mornington
AquaPlank's Mornington selection is particularly gorgeous if you gravitate toward traditional Australian-inspired styles. Offered in five appealing styles:
Whitsundays XL AquaPlank
Extra-long Whitsunday XL AquaPlanks are ideal for a variety of settings throughout your home or commercial space.
This collection works especially well in large rooms due to the extra-long plank size. Available in 8 traditional flooring styles, choose from a wide range of colours and patterns:
Peninsula XXL AquaPlanks
Do you have a lot of space to cover? The Peninsula XXL collection might be your answer.
The sun and water-resistant qualities of the AquaPlank Peninsula XXL collection come in five variations of classic Australian hardwood species:
For more customised styling advice and to learn about the full collection, be sure to reach out to one of our experienced team members. We are here to answer your questions on which styles would best suit your needs and mesh with your design preferences and space.
Contact the Online Flooring Store
At the Online Flooring Store, our extensive collection of Aqua Plank laminate flooring is sure to have the right colour or style to fit your design preferences.
Shop AquaPlank laminate flooring today for a smart solution to the many issues magnified by Australia's harsh climate and sunlight.
Contact one of our experts to learn more about the benefits of Aqua Plank laminate flooring and how it can benefit your space and needs. Our expert flooring team are available to help with every aspect of your planning process.