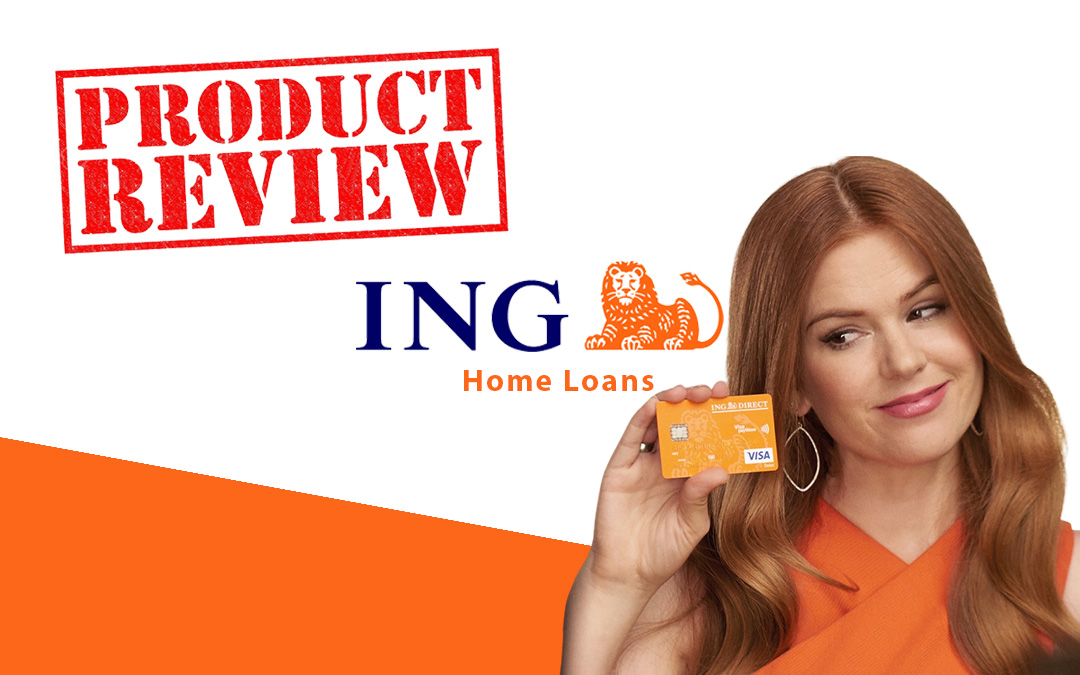 ING Home Loan Review
Originally posted on https://www.huntergalloway.com.au/ing-home-loan-review/
ING, also known as ING Direct is a bit different from some of the other banks we have reviewed because (in Australia) they are mostly an online bank.
With some incredibly sharp interest rates, low fees and after a massive shout out from the Barefoot Investor ING has become a very popular bank with savers… but what about home buyers?
Today I review ING Direct Home Loans products and put them through their paces.
Note this review, interest rates and product information are correct as at 3rd July 2019 and all of this information is subject to change without any further notification. Any applications for credit are subject to meeting the specific bank's criteria and the decision is at their final discretion.
---
Originally posted on YouTube by Mortgage Broker Brisbane – Hunter Galloway
What are ING Home Loans like?
The top 5 things ING are good are:
 Amazing Interest Rate Discounts… if you are a new customer: ING offer some very sharp rates for new customers, but sometimes forget about their existing ones – and to be fair, they have a much more relaxed approach to what documents you need to provide compared to the big banks so they could be a good option if you aren't great with paperwork.
 100% real pre approval: Unlike some other banks that just do a credit check, and don't look at your documents every loan application is fully assess by a human credit manager with ING. So you will get a pre-approval that is real. As of August 26 2019, ING is no longer fully assessing pre-approvals unless you have found a property you are going to buy – i.e. going to auction They are just doing a credit check and punching out a letter that isn't worth the paper it's written on. So be careful of this! 
 Fairly strong apartment policy: While some other banks have postcode restrictions, and will only lend on larger apartness ING have a minimum apartment size of 40 square metres, with no post code restrictions.
 Market leading cash out policy (if you already own a place): If you have an existing property with lots of equity, you can get cash out up to 80% LVR with minimal explanation.
 Very good and simple suite of commercial property loans: Cheap and cheerful commercial property loan products, with lower fees compared to the majority of big banks.
The top 5 things ING aren't so good at:
 ING cannot do construction loans: If you are thinking about doing a renovation in a few years time, or an extension on your home ING will not be able to help. They stopped doing construction loans last year, so if you're looking at building you will have to look elsewhere.
 Will not renegotiate for existing customers: In the majority of cases if you have had a home loan for over 3 years you can renegade your rates without needing to refinance. ING will not offer better interest rats for existing customers who are often on higher rates, we regularly review our customers rates and have found with ING you may need to refinance to another lender after 3-4 years.
 Much slower turn home loan approvals: As ING offer special interest rate discounts and deals throughout the years, they can get inundated with new applications which can cause them to slow down the time it takes to get your loan approved. Put another way, if you have 5 days to get your finance approved ING might not be a good bank for you.
 Tougher credit criteria: ING can be a very conservative bank compared to others. If you have been in your job for under 6 months, ING might not be a fit for you. Another example is that ING will want to see genuine savings if you have less than a 10% deposit, and maximum interest only term of 5 years, so might not be a good option for property investors and homebuyers with smaller deposits.
 No branches: These days with internet banking this is going to be less of a concern, but still if you need a bank cheque cut for a new car or just want to see someone face to face to sort out your banking ING might not be the best choice. On the flip side, their call centre is Australian based.
What are the different home loan products they offer?
ING Direct has a limited range of home loan products, and the 4 most popular include:
1. Orange Advantage
ING's Orange Advantage Home Loan Product is pretty similar to most other banks professional package. This is where you pay one annual fee, and in return get additional discounts, offset accounts and special discounts on insurances and related services.
With ING, you get a 100% interest offset account linked being the Orange Everyday transaction account – the barefoot investors personal favourite account.
Special interest rate discounts for loan amounts over $150,000, and even better discounts for loans over $500,000
Ability to split your loan as part variable, part fixed rate with an extra 0.10% discount available.
Fee-saving on all loans under the package, for example you don't pay the Fixed Rate Home Loan application fee of $499.
No monthly maintenance fees on associated Orange Advantage transaction account
Annual fee is around $100 cheaper than the Big 4 banks
Interest only and investment options are expensive 
No Construction Options available
2. Mortgage Simplifier
ING Mortgage Simplifier is the equivalent to a basic home loan. This is a loan that has limited features, but very low (or no) fees, which means you can save large amounts of money over the life of the loan. If you don't need all the bells and whistles of a Professional Package like the Orange Advantage, the Mortgage Simplifier could be a good one for you.
Available on owner-occupied and investment housing
Redraw is available online
No ongoing monthly, or annual fees.
Fairly good interest rates for loans over $150,000
No offset account available
No Construction Options available
3. Fixed Rate Loan
ING's Fixed Rate home loan products can help protect you from any unexpected interest rate rises. With a fixed rate term of between 1 to 5 years you can look at having some certainty on your home loan repayments, you can download ING's Fixed Rate fact sheet.
Maximum loan term of 30 years
Get additional 0.10% discount if you are on the Orange Advantage Package
Repayments set at weekly, fortnightly or monthly intervals
Additional repayments limited to $10,000 per year.
Fixed Rate Application fee of $499 if you don't go on the annual package
Fixed Break costs could apply if you repay the loan early.
Read More: Fixed Interest Rates: The Comprehensive Guide
---
Originally posted on YouTube by Mortgage Broker Brisbane – Hunter Galloway
4. Commercial Property Loan
Interestingly ING also have a fairly strong, and relatively unknown commercial loanoffering. This product is for secured commercial loans (i.e. if you're buying a property, and not doing a shop fit out) but has fairly good terms.
 ING Commercial Priority Loans have variable and fixed rate options
There are fixed rate terms fo between 1-5 years
Total loan term of up to 20 years (some banks only do 5 years)
Loan redraw, and extra payments are possible
The application fee is from 0.20%
Monthly service fees do apply
Maximum loan amount up to $3M, then it is by application.
Very limited scope for property development finance
Read More: Commercial Property Loans [Complete Guide 2019]
What are ING Direct's Interest Rates?
ING Direct's home loan rates are pretty sharp compared to some of the larger banks out there. They can get even sharper depending on the time of year, and if they are trying to acquire new customers.
This is where it can get tough, because ING tend to offer much better deals for new customers compared to old customers (check out some of the feedback in the reviews below). So just keep this in mind, and make sure your mortgage broker is regularly reviewing your loan to keep it competitive.
ING's rates can be very competitive for new customers, and we will update this when ING decides what they are doing with the latest interest rate cut. As I have previously mentioned, interest rates should not be the only deciding factor when going with a bank.
Read More: Home Loan Process [Step-by-step guide]
What documents does ING Direct need for a home loan?
The documents needed for ING are are little bit more relaxed compared to the majority of banks in Australia. Lets assume you receive a salary and are purchasing your first home, ING would ask for:
Signed Application Form, Privacy Act form completed by all borrowers
Identification documents: Current Medicare + Drivers license, or Australian passport
2 Most Recent Payslips less than 60 days old
If you receive overtime / bonus / commission they also require most recent PAYG summary
Evidence of your Genuine Savings if you have less than 10% deposit, otherwise just need to show deposit funds.
Signed Contract of Sale
So the major difference here is most other lenders like Suncorp, BOQ or ANZ need 3 months statements showing your salary credits and need statements showing any existing credit cards or personal loans that might be open. ING do not need this, they just want to see where your deposit is coming from and confirm your payslips.
The big problem with ING is if you have recently changed jobs.
ING ideally want you to have completed probation, and need you to have been in your role for a minimum of 3 months if you have a 20% deposit, or 6 months if you have less than a 20% deposit and need lenders mortgage insurance.
There are some exceptions where you have been in a similar role previously, or the same industry for up to 2 years – but this is looked at on a case by case basis – so no guarantees your loan will get approved.
Download: ING Application Form
How much can I borrow from ING?
ING's credit criteria is subject to change at any time, and all lending is up to credit verification and satisfactory approval. As an indication on how much you can borrow from ING Direct we have run the following scenario through ING's borrowing calculator.
A single person living in Brisbane (In the 4000 postcode)
Earning $70,000 PAYG salary income
Average monthly expenses of $2,000
Has a credit card of $5,000 and no other debts
Assuming this person has a 20% deposit as genuine savings
 Figures as at 5 July 2019, subject to credit criteria and will change without notification.
As you can see from the results, ING are at the very very bottom of how much you will be able to borrow.
In other words, getting a loan through ING compared to another bank would reduce how much you can borrow by $27,909 less.
These figures are indicative and would be subject to meeting credit criteria, valuation and satisfactory verification of all supporting documentation. They are accurate as at 3 July 2019 and subject to change without any further notification.
Would you like to know your borrowing capacity? Chat with our home loan experts to see what you can afford.
What else does ING Direct Offer?
They do offer the standard banking products, credit cards, transaction accounts and personal loans.
I guess where they are a bit different is some of their features and incentives.
Because they don't have branches, they have lower overheads than say Suncorp or BOQso they can offer a few different perks.
Provided you have an Orange Everyday account, ING will round up to the nearest $1 or $5 and transfer the extra amount into your home loan… helping you pay it off a little faster without even realising. This is called the ING Everyday round up.
In other words, if you have selected to round up to the nearest $5 ING will debit your purchase of say $4 and then transfer $1 from your Orange Everyday Transaction Account to your selected Home Loan Account.
It's just a neat way of helping chip away at your home loan a little after.
Read More: How to cut 5 years from your home loan
What are some ING Customer Reviews?
ING's customer reviews are fairly mixed. While they seem to have fairly high customer satisfaction when the initial loan is set up for new customers, the honeymoon doesn't last long.
Even though the RBA has been reducing interest rates in 2019, ING actually increased their interest rates out of cycle earlier in the year… which pissed off a lot of people.
(Namely existing ING customers)
In our experience, ING are fairly good to deal with – and as I mentioned above, for any of our clients that experience rate creep (i.e. they bait you in with a cheap rate then put it up) – we look at renegotiating or refinancing.
Have you been Declined by ING?
Don't worry too much, it is more common than you think to get declined by a bank.
ING is a particularly conservative bank when it comes to assessing loan applications, and while they might offer some really cheap interest rates they can make it difficult to get your loan approved.
They can have very strict lending policies, and if you do not meet their lending policy ING are likely to decline your loan.
Our best tip when applying for a home loan through ING is for your broker to confirm you meet their income policy, and the property you are looking at buying meets their requirements BEFORE you apply for a home loan.
ING Pre Approval
ING bank used to do a full credit assessment on home loan pre-approval.
In other words if you were applying for a pre-approval with ING, a credit manager would go through your payslips, bank accounts and other information to make sure you meet their credit criteria. They would then approval your loan, subject to you finding a property.
BUT this has now changed, don't get caught out. 
They are just doing a credit check if you haven't found a property, so the pre-approval isnt worth the paper its written on.
Read More: What is Pre-Approval? 
How does ING compare to other banks?
The reality is each bank has its own positives and negatives and the best option for you is highly unique.
Talk to one of our mortgage brokers calling us on 1300 088 065 or complete our free assessment to find out more details and see if ING Bank is a good fit for you.
Ready to take the next step toward buying? We're happy to help. Schedule a call today with a Home Loan Expert from Hunter Galloway, the home of home buyers.