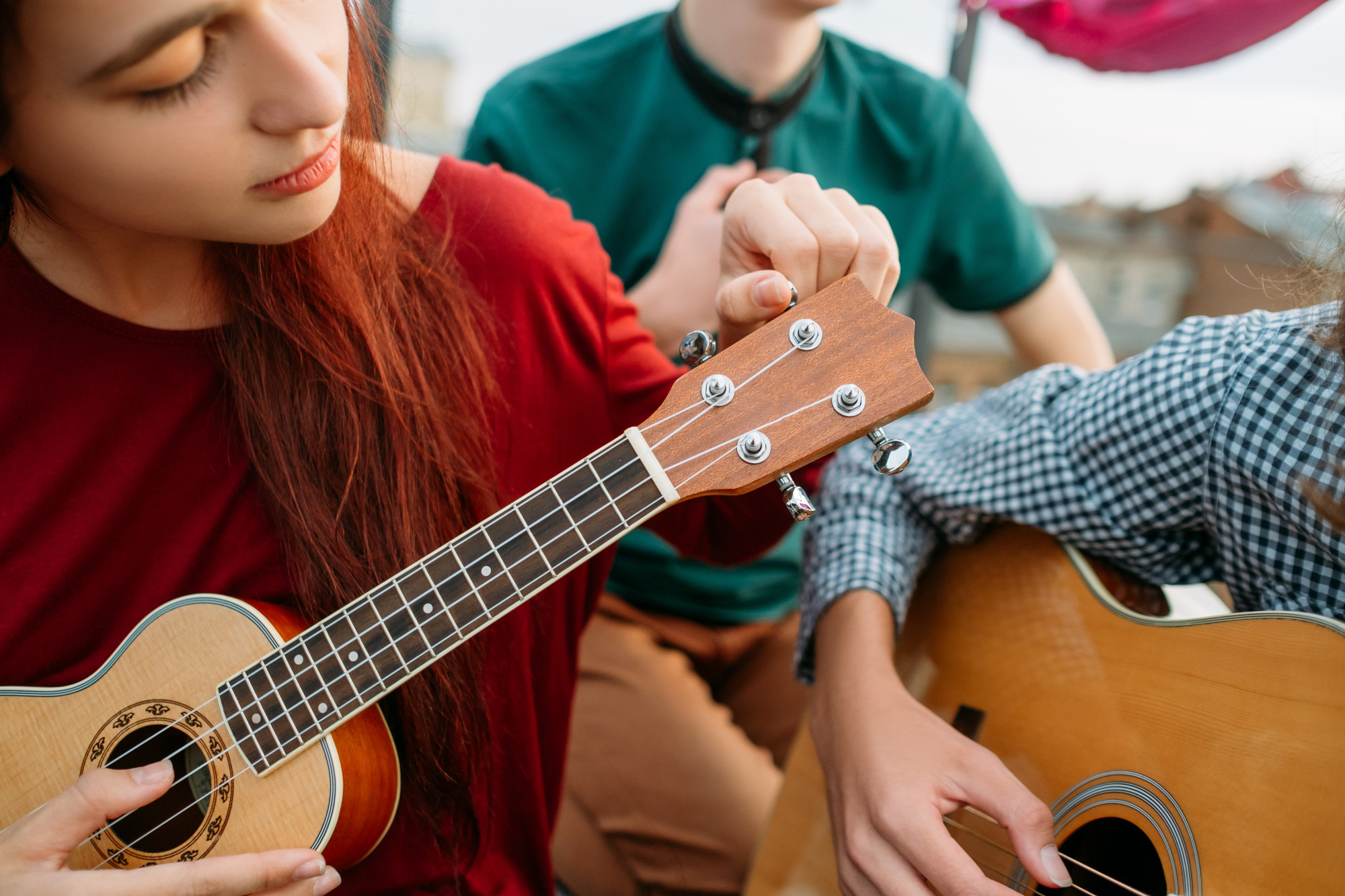 How Ukuleles Made In Hawaii are Simply Better
Even though they are one of the smallest instruments in the guitar family, the process for making Hawaiian ukuleles is complex. Each of the more than 300 steps is precise and takes a minimum of a week to complete, although they don't like to rush the process.
While you can find ukuleles in almost any guitar store across the country, not every ukulele is made with "Hawaiian Aloha," or love. 
If you are an avid ukulele player, you will want to know that you are playing the best. What makes a Hawaiian ukulele better than others? Read this guide to find out all you need to know before purchasing a ukulele. 
The Main Four
There are four well-known Hawaiian ukulele makers. Known as the "K brand" they are the Kamaka, KoAloha, Kanile'a, and Ko'olau brands. 
Each of the four family-owned businesses has a history of making the finest ukuleles. Part of what sets them apart is that each instrument is Hawaiian-made and crafted. Solid koa wood, which is traditional Hawaiian wood, makes up most of the instrument. 
Each ukulele is also handmade and goes through a rigorous approval process through each step. Each brand also has something unique that sets it apart from its competitors.
The Ko'olau must be custom ordered and takes several months to complete. The KoAloha has several special design differences such as the musubi soundhole, which makes it instantly identifiable visually. 
The Kamaka brand is well known for inventing the pineapple ukulele, while the Kanile'a ukulele has a UV cured gloss finish.
The Koa Wood
For the Hawaiian ukulele, the most common wood choice is koa wood. Native to the Hawaiian islands, it has unique grain patterns that visually set the finished product apart from other wood choices.
The koa wood helps produce a warm and mellow sound that you might associate with ukulele virtuoso Eddie Kamae or Don Ho as he sings and plays "Tiny Bubbles."
The wood sustains well and koa-made ukuleles are considered top-notch across the industry.
Other ukulele makers might use wood like Honduras Mahogany, Californian claro walnut, or rosewood. Koa takes the best characteristics of mahogany and rosewood and combines them into one wood choice. 
Hand-Made Ukuleles
The process for these Hawaiian ukuleles starts by selecting the right piece of wood for each part of the ukulele. The sides, back, fretboard, and bracing are all made from koa wood. 
If the pieces of wood don't work, they aren't used. This leads to the high quality expected from the main brands.
If the wood passes the initial inspection, it's cut into thin pieces and dried out. From there it gets its first sanding and then goes into its final form. It is then sanded a second time and sprayed with a finish.
This process is much different than that of factory-made ukuleles, where most of the parts are cut by machines and put together in an assembly line. It's how native Hawaiian companies can boast of high-quality product control.
Try One Today
Creating that special relationship with your instrument starts when you hold it in your hands and pluck the strings for the first time. If you are unsure which of the Hawaiian ukuleles is best for you, take the time to try out several before choosing.
If you found this guide helpful, make sure you check out our other music-related posts in our Hobbies section.