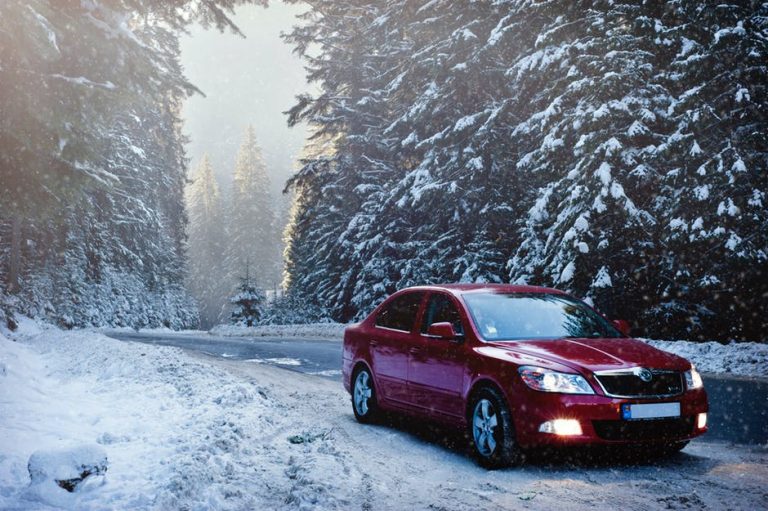 How to Winterize a Car: 5 Things to Know
For many car owners, the start of winter is a stressful time. Back in the day, they'd need to spend about a week winterizing their vehicles.
The good news: this is no longer the case. Today's cars can operate in various conditions, from chilling cold to blazing heat. That said, there are still a few things that a smart car owner should check before the winter.
Shop Related Products
3M Headlight Restoration Kit, Simple Process to R…$14.80 (733)
Cartman Booster Cable 4 Gauge x 20Ft in Car…$23.99 (2625)
SYLVANIA – Headlight Restoration Kit – 3 Easy…$19.99 (5195)
Amazonbasics Jumper Cable for Car Batter…$11.49 (355)Ads by Amazon
Want to know more about how to winterize a car? Here are 5 things you'll need to look into.
1. Check Your Battery
Much like us, car batteries hate the cold. In low temperatures, even a working battery may refuse to start due to reduced power. To avoid the worst, have your battery tested by a mechanic before the winter hits.
If your battery passes the test, you'll want to keep it that way. A combination of a small wire brush, baking soda, and water will keep it corrosion-free. To be 100% safe, consider buying a pair of jumper cables.
2. Replace Wiper Blades
With wiper blades, the math is simple: you should replace them prior to the winter season. New blades are cheap, and changing them takes about five minutes. While you're at it, fill the windshield washer reservoir.
This is particularly important in snow conditions. Winter wiper blades will do a much better job of keeping your windshield clean in a blizzard. Keep in mind that many cars also have rear wipers.
3. Install Snow Tires
Do you live in an area that gets a lot of snow? If so, you may want to stay ahead of the game by installing snow tires for the winter. Chains are another popular option, since you can take them off as necessary.
If you do opt for snow tires, make sure to install them on all four wheels. Doing so should reduce any oversteering situations to a minimum. This goes for cars with rear-wheel and front-wheel drive as well.
4. Change Engine Oil
As a rule of thumb, you should change your engine oil every 5,000 miles. Depending on your car's manufacturer, you may need to do it more often. Keep in mind that most modern engines use thin viscosity oil.
While you're changing the oil, take a peek at your engine's air filter. If it seems dusty, consider replacing it with a new one. Alternatively, you can use an air filter cleaner to avoid having to replace your filters all the time.
5. Inspect the Headlights
When it comes to winterizing a car, headlights are a big deal. If you park your car outside in poor conditions, the headlights may get oxidized. This leads to lens cover discoloration, which reduces light shining onto the road.
To prevent this, check your headlight cover. If it's foggy or discolored, clean it up with a headlight restoration kit. It may also be a good idea to replace the bulb, which you should do every several years anyway.
More on How to Winterize a Car
Once you've taken care of these things, your car should be good to go. To cover all your bases, bring it to a professional for an inspection. They'll be able to tell you whether any of your car's systems need more attention.
Want to know more about how to winterize a car? Need some help with the tasks we've described above? Check out our Car Repair Manuals section!