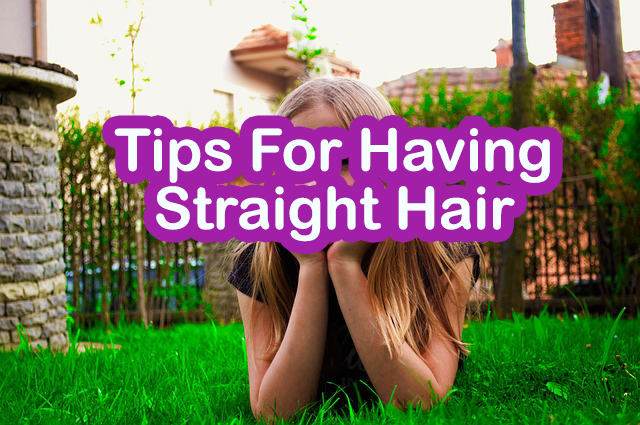 How to Straighten & Flat Iron Natural Black African American Hair 2019
Having straight hair that looks like its been professionally done is the goal of everyone. We all want hair like the celebrities. Straightening natural hair can be difficult at times but this article will cover it all. We'll explain how to straighten natural hair, flat ironing natural hair, and much more. For starters we recommend the HSI Professional Second Generation flat iron.
Dos and Dont's: How to Straighten Natural Hair
Do's
Wash your hair with a clarifying shampoo prior to flat ironing to remove any build-up.
Deep condition your hair a week or two prior to straightening. This will nourish your hair and increase its resistance to heat.
Apply a protein treatment within a week before straightening. This will strengthen your hair.
Apply a heat protectant before blow drying.
Blow dry hair downward. This will allow for a better quality flat ironing process.
Work with hair in sections.
Wrap flat ironed hair with a silk or satin scarf before bed.
Dont's
Don't use over 450 degrees when flat ironing.
Don't use oils or butters before blow drying and flat ironing
Don't flat iron each section more than twice.
Don't flat iron everyday.
Don't use water based moisturizers, avoid water in general.
Don't forget to apply a protein treatment to your hair after flat ironing.
How to Flat Iron Natural Hair.
The first step in the process to having straight hair, you need to group your hair into specific sections so that it is easier to straighten. If you have thicker hair, you should group it into more sections so that all your hair gets heated.
Once you have your hair grouped up into manageable sections, guide the straightener to about an inch or so below your roots, and in a slow, but swift motion glide the straightener down the shaft of your hair to the end.
For any sections of your hair that you may have missed, take the straightener as close to your scalp as possible, pull the straightener down your hair and away from your scalp outwardly.
After you're finished, you should consider using a shine spray to maintain a glossy look. This is of course just a recommendation. Follow these steps while straightening natural hair to get the best results.
What Flat Iron Should You Buy?
When you're shopping for a new flat iron, be sure to take note of the weight. Understand that you'll be holding that flat iron up in the air for minutes at a time and if it's heavy, you'll be feeling the burn (pun intended) at the end of your straightening session.
Now, each individual flat iron has its own heat settings. The texture of your hair will determine what temperature you will need to use.
Cheap flat irons you find at your local beauty store will work with settings that automatically begin on a higher temperature than more expensive flat irons. If the density of your hair is right, then you won't need to adjust the temperature at all. But if your hair is thin the temperature might be to high which could potentially do more harm than good.
I highly recommend you spend the extra money to buy a ceramic flat iron with variable heat settings so you can put it on the temperature you need for your hair and prevent any damage in the long run, plus good flat irons last longer than a generic $10 flat iron.
The level of convenience and control you get from a good flat iron really does speak for itself. Here are the temperatures for the specified hair types:
If your hair is damaged or very thin: Between 250-300 degrees.
If your hair is of average length and strength: Between 300-350 degrees.
For healthy, thick, or long hair: Between 350-400 degrees.
Finding an Effective Flat Iron.
First, we need to consider the kind of material your flat iron is made from. Titanium and ceramic plates are ideal for flat irons, they are great for straightening natural hair. These materials are more efficient at evenly distributing the heat which ensures your flat iron will not have any hot spots that could potentially burn your hair.
These flat irons are also widely used and considered the best because the hairs cuticles are tightened by the release of negative ions. Per experts of the beauty world, this will produce a much smoother, straight, natural, and healthy look for your hair.
Alternately, you should not buy or use flat irons with coated ceramic or Teflon on their plates because these are said to cause uneven heating which increases the chance of your hair being burned.
Top Three Hair Straighteners.
Below are the best hair straighter's.
1. HSI Professional Second Generation Original Flat Iron
The HSI Professional Second Generation flat iron is designed out of ceramic tourmaline material. It comes with a travel-size Argan oil leave-in hair treatment to promote further protection of your hair. This straightener has an auto adjustment feature which makes the plates automatically adjust based on your hair type and thickness. It works with the assistance of infrared heat technology for balanced heating. You may also configure its temperature from 240 to 410 degrees Fahrenheit.
This flat iron has been tested for African American and natural black hair but works well on all hair types. It provides the same silky and seamless results every time. It even comes with a compact design ideal for traveling. This is the best flat iron for straightening natural hair.
Pros
Straightens hair quickly and effectively.
Treats frizziness.
Works on every hair type.
Does not induce burnt smell.
Keeps your hair straight all day.
Cons
2. HSI Professional First Generation Flat Iron
Heres another flat iron coming from HSI Professional but this one's a first generation model so its a little cheaper and comes with a few goodies pictured above. This flat iron is intended to straighten fine to coarse hair types. Besides serving as a straightener, it may also be applied as curler. Similar to the previous product, it is made of solid ceramic tourmaline plates. The flattening technology of the product is also supported by advanced infrared heat technology.
Unlike the second generation model, this product can heat from 240 to 400 degrees Fahrenheit. Although its plates only measure one inch, the construction is wide enough for any type and length of hair. This flat iron also comes with a glove, pouch, and Argan Oil Leave-in Hair Treatment.
Pros
Heats up quickly.
Very convenient to handle.
Works on kinky hair.
Comes with a swivel cord.
Does not pull strands.
Cons
Does not have auto shutoff.
3. Xtava Gloss Factor Titanium Flat Iron
Photo Credit: getarazor.com
This one inch Xtava flat iron is made from anti-static titanium plates.  It's also great for all types and lengths of hair. The hair straightener can heat up to 450 degrees Fahrenheit. Xtava claims to provide salon-level straightening results with the tool.
Compared to its rivals, it has a faster heat-up feature which reaches full temperature in just 60 seconds. The auto shutoff feature is also a plus if the flat iron is left idle for 60 minutes. The construction of the tool is also very good with easy to use buttons to pick your temperature. This is a very good flat iron for its price.
Pros
Inexpensive
60-second heat-up feature.
Auto shutoff for safety.
Designed with anti-static technology.
Slim profile.
Cons
Are Flat Irons Worth It?
That question can be answered by asking yourself two questions: How fast do you want straight hair? and how concerned are you with potentially burning your hair from too much heat? You can't just go out and buy any flat iron, you need to buy one based on the size and thickness of your hair.
If you have short or narrow hair, you should use a flat iron that has thinner plates on each end. The ideal size flat iron for shorter hair is between ½ inch and one inch thick. This is also good for women with thick hair as it can grab a lot of hair easily and efficiently straighten it.
I'm sure you've seen those large, wide plates on certain flat ironing units. Those are the units you buy if you have long hair, or thick long hair.
Straightening Natural Hair Myths.
Those of us who are born with naturally wavy or curly hair are always looking for ways to get our hair straight and have it look as natural as possible afterward, but there are many myths in the beauty world when it comes to straight hair.
These are things like split ends being reversible, some girls wake up with perfect straight hair, and that some just have naturally smooth hair and no matter what happens to it, it won't frizz up or look dirty. These things just aren't true and truth be told, we all must work for that smooth, frizz-less style that we clamor for.
Any woman who has ever had that smooth straight hair understands that not only do you have to put effort into getting it but some heating components are required.
Avoiding Common Straightening Mistakes.
One thing people do when they are pressed for time but want straight hair is they use the straightener on wet hair. Avoid doing this at all costs, there's a high chance of you damaging your hair. Not to mention the smell. You should also avoid using any heating tools that are broken, chipped, or damaged in any way as this can cause a fire, damage your hair due to dis-proportioned heat, or cause a short. If you would like to avoid getting dry hair from using a flat iron then try to limit use to about 3-4 times a week.
Cleaning your flat iron is also important to prevent product build up. There are special mixtures that are made for cleaning flat irons however you can also just use warm water.
Learn to grow African america hair, buy the best heat protectant, hair oil, and hair growth products, find out about clarifying shampoo for natural hair, and then learn to how to do a hot oil treatment and which shampoos work best for natural hair.