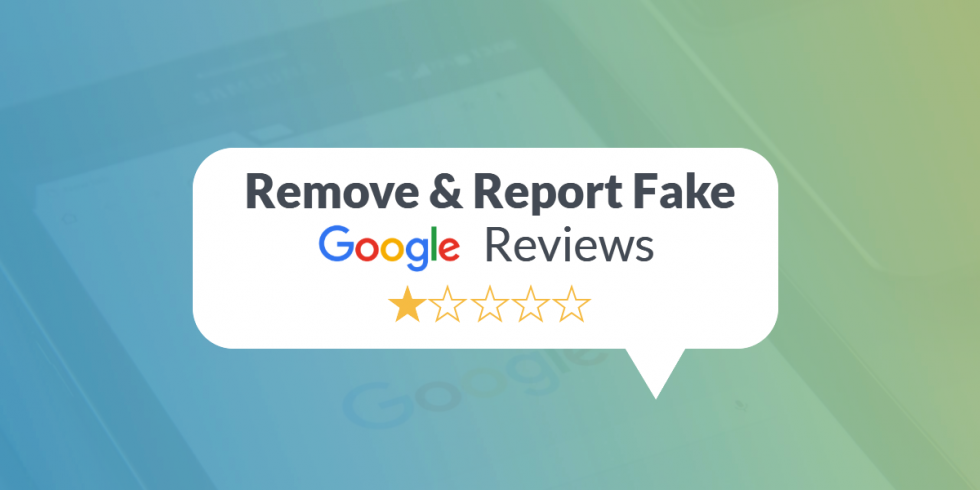 How to Remove Fake Google Reviews
Originally posted on https://www.minclaw.com/how-to-remove-and-report-fake-google-reviews/
In 2019, it's essential for businesses to understand how to remove Google reviews. Failing to remove negative or fake Google reviews can put your business and reputation at serious risk. Fake Google reviews can also lead to negative publicity, loss of customers, decreased profits and other unwanted consequences.
Businesses can remove unwanted Google reviews in three different ways:
Ask the original author to remove the Google Review
Flag and Report the Review to Google
Pursue legal action and obtain a Court Order to have the review taken down
Below, we'll walk you through each of these methods in more detail.
If you are a business which has recently been hit with a bad review, DON'T WORRY! Every company gets bad or fake Google review eventually. It's inevitable. You can have perfect customer service, provide a money-back guarantee, and never make a mistake. Yet still, someone is going to be that… unhappy, crazy, dumb, or downright malicious of a person that it will happen.
Whether it's a disgruntled customer who wants a free product, a competing business which feels threatened, a vengeful ex-employee, or an anonymous online troll looking to cause some trouble, it happens.
What's most important, however, and what we cover below is how you handle a fake Google review after it happens and how you get it down.
Below are three definitive methods to remove Google reviews.