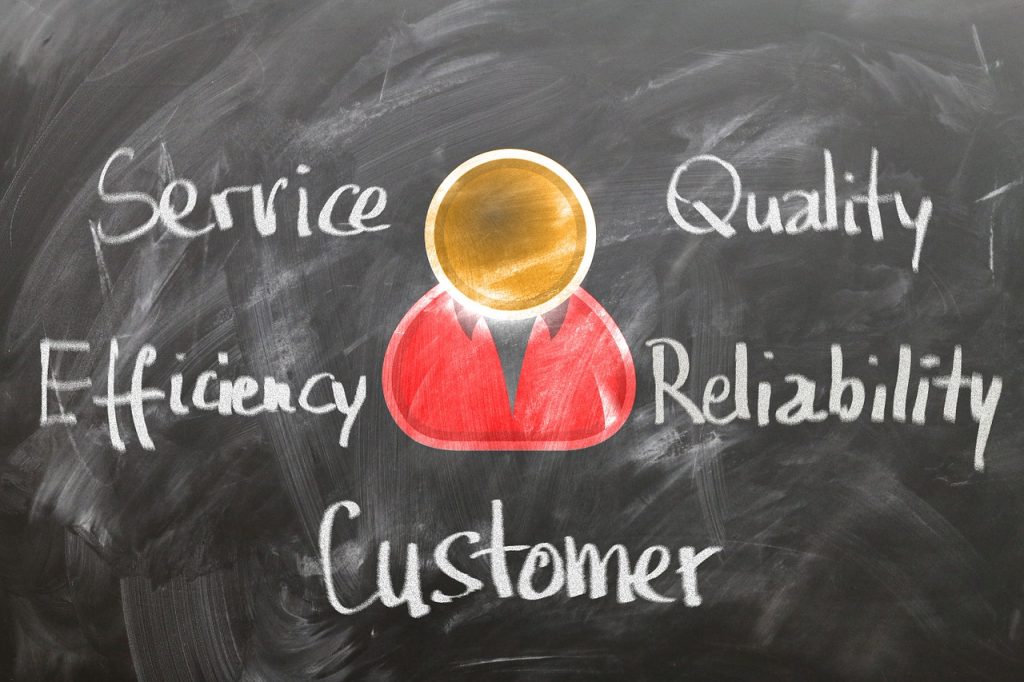 How to Improve Customer Relations in Business
Originally posted on http://www.startupbuenosaires.com/en/blog/2019/09/20/improve-customer-relations-business.html
Customers are so important to your business that to ignore the issues that may be on-going in relation to customer service, can have consequences. There's plenty that you could be doing to improve customer relations within your business and the sooner you do that, the more likely you'll get new customers through your door. As well all know, word of mouth can spread like wildfire and you want to be known for the good, rather than the bad. Here's how to improve customer relations in business.
Monitor Staff Calls
A lot of phone call systems can be monitored, like mojo dialer as an example. It's a great way of screening calls, and when you record calls, it can help save your company if someone were to complain. Staff may be dealing with calls throughout the day, and depending on what calls they take, you can never listen to all of them. Particularly when you have a number of people in an office space, unless they're shouting aggressively down the phone, you can't monitor it. However, the use of recorded calls reminds your staff that they have to behave, otherwise they'll get heard by senior staff on playbacks. Monitoring calls is the best way to stay on top of your staff and how they're dealing with customers.
There are plenty of software and systems available, so do your research and find the best one to suit your company's needs.
Train Staff Efficiently
Staff will want to be trained in a certain way, especially if a lot of the staff are all going to be answering queries and dealing with customers. No matter what that may be through, phone calls, e-mails, etc, there should be a consistent approach or style that representative of the company's branding. Look at your staff now and how they are interacting. This might be something you need to watch and look after for a few weeks before you start thinking about assigning more training. The more defined you can make the training, the better. The worst thing to do, though is to give your staff members a script. Regardless of whether that's over social media, through e-mail or on the phone. A customer can tell if they've received a blanket message and not being personable with your customers is going to make you lose them.
Create a budget or look at the existing one when it comes to training and gets around to training all your staff to behave and communicate in the same way so that there continues to be some uniformity in the business.
Improve Your Communication Options
Being contactable through postal address and phone number only is not good enough anymore. In fact, the more communication options you do have, the better. You don't want to cancel out any customers that might not have a certain contact option like e-mail, for instance. Or they may prefer to use email instead of post as that's now more of a traditional format. So moving forward, ensure you have social media profiles to contact, phone numbers, e-mails, and postal addresses. Ensure that this is clear on your website and keep up the communication on all of these options. That might mean having a dedicated customer service point for digital and one through postal and phone. The better communication you have, the more appreciated your customers would feel and that they'll know you're making an effort to stay in touch. A company that's not easily reachable is one that's going to lose customers and also get a bad reputation.
Become More Socialable With Social Media
Social media is one powerful tool that's worth taking advantage of in your business. So many of your customers are likely to be on social media, and it's a great opportunity for you to expand your network, globally. There are so many opportunities that come with social media, but one of them is having a direct and more personable line of communication with your customers. You can send them personal messages, respond to their profile status on Twitter, or share your opinion on a photo of your product on Instagram. Start becoming more sociable on these platforms, and if you haven't got social media, then you're already falling behind.
Look at your audience's demographics and adapt accordingly to what they enjoy doing and going on. You may have an audience that spends a lot of time on YouTube, therefore that platform might be best for you. Alternatively, you can take from that information that they like visual-based content. Instagram and Pinterest are two other platforms that are visual-based. If you're new to social media, then there's a lot that's worth knowing, so get some help in if you need the training.
Always Go Beyond Customer Expectation
Everyone who buys something will expect a certain amount of quality or value for their money. Whatever it is your selling, the aim is to have a positive experience for that customer. Sometimes things go wrong, and that's only natural. Not everyone will like the product or service you are selling, and some may call up or message their opinions or complain. In this situation, it's always best to go beyond customer expectations and to try and turn that negative experience into a positive one. Saying 'no we can't help' to a customer, isn't going to solve anything. In fact, it's only going to leave them with a sour experience where they won't come back as a customer, and they may bad-mouth you to anyone they know. Do your best where you can because you're not going to be able to solve every issue successfully. However, just doing something about the issue will be noted by the customer, even if it's not the outcome they wanted.
Customer relations are always going to be an important priority in your business. Do what you can where possible to improve your service and to impress your customers with a high standard. If you can do this, then you'll definitely have a higher success rate.