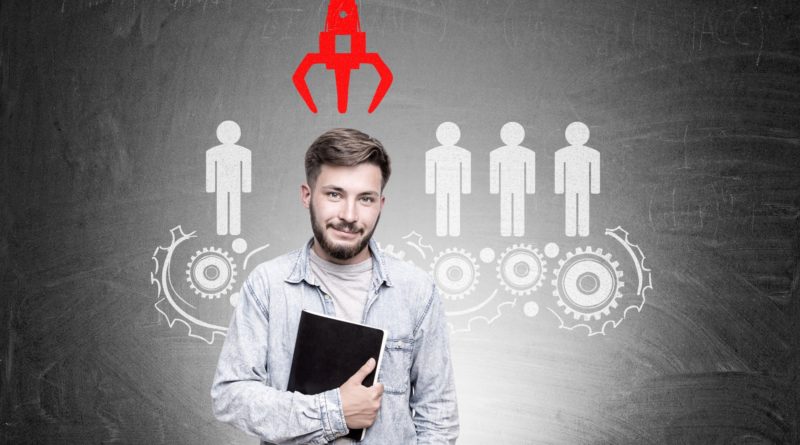 How to Devise a Talent Pipeline That Recruits the Best Candidates
Photo From Recruit CRM
Originally Posted On: https://timebusinessnews.com/how-to-devise-a-talent-pipeline-that-recruits-the-best-candidates/
Over the last few months, the term hiring freeze has been thrown around a lot. While that has created some strain on recruitment workflows, we're seeing the economy start to pick up steam again which should begin opening the doors for your team to bring on new personnel.
As you look for ways to improve your talent pipeline today and into the future, you'll find that the more strategic you become in your candidate targeting efforts, the lower your turnover costs will be. To help you craft a talent acquisition workflow that keeps the cogs of your business turning, below, we've laid out a handful of tips that are worth integrating into your recruitment practices.
1. Build Your Brand
Nothing makes recruiting easier than having a brand that people love. Brand building is why big companies like Disney or Nike rarely have a lull in the applications they receive when filling difficult roles.
Building a brand can be tricky and is outside of the scope of this post. To get started though, focus on producing quality products and marketing yourself so your brand recognition becomes more powerful in circles that are meaningful to your recruitment efforts.
2. Know Where Your Best Candidates Come From
When you consider the skills that make for the perfect candidate, where can you fish for workers where those skills are honed most often? For example, if you're a technology company, it wouldn't hurt to focus your talent pipeline on recruiting from schools like MIT.
The more concentrated optimal candidates are in the ponds you fish, the more likely you'll see a quick return on your recruitment efforts.
3. Keep an Eye on D&I
If diversity and inclusion are important to your corporate goals, be sure to audit the candidates that start flooding into your applicant tracking system, particularly as you target certain areas, schools, etc.. You may find that fishing for candidates in certain ecosystems turns out a lot of people with the same backgrounds.
To avoid this, put effort into diversifying some elements of your recruitment funnel. That should help you find equally skilled yet socially different workers.
4. Get Digital
Learning how to leverage platforms like LinkedIn is integral to modern talent pipeline building. Your recruiting team should have profiles in relevant social media spaces and should be regularly messaging talent they feel could be valuable to your company.
5. Look Internally
Sometimes companies get so focused on their external talent pipeline that they forget to look at what's going on in-house. Always float mobility offers to qualified, internal candidates that may want to fill new positions.
Doing so will make your recruiting efforts more application rich. It will also make your current team happier with the attention they're receiving.
A Good Talent Pipeline Leads to Better Teams and Heightened Success
The better your talent pipeline is, the more success your team will find. Therein lies the importance of putting effort into consistently finding qualified, diverse workers.
We hope our tips have helped to that end and our team welcomes you to read more of our business content if you'd like additional guidance.