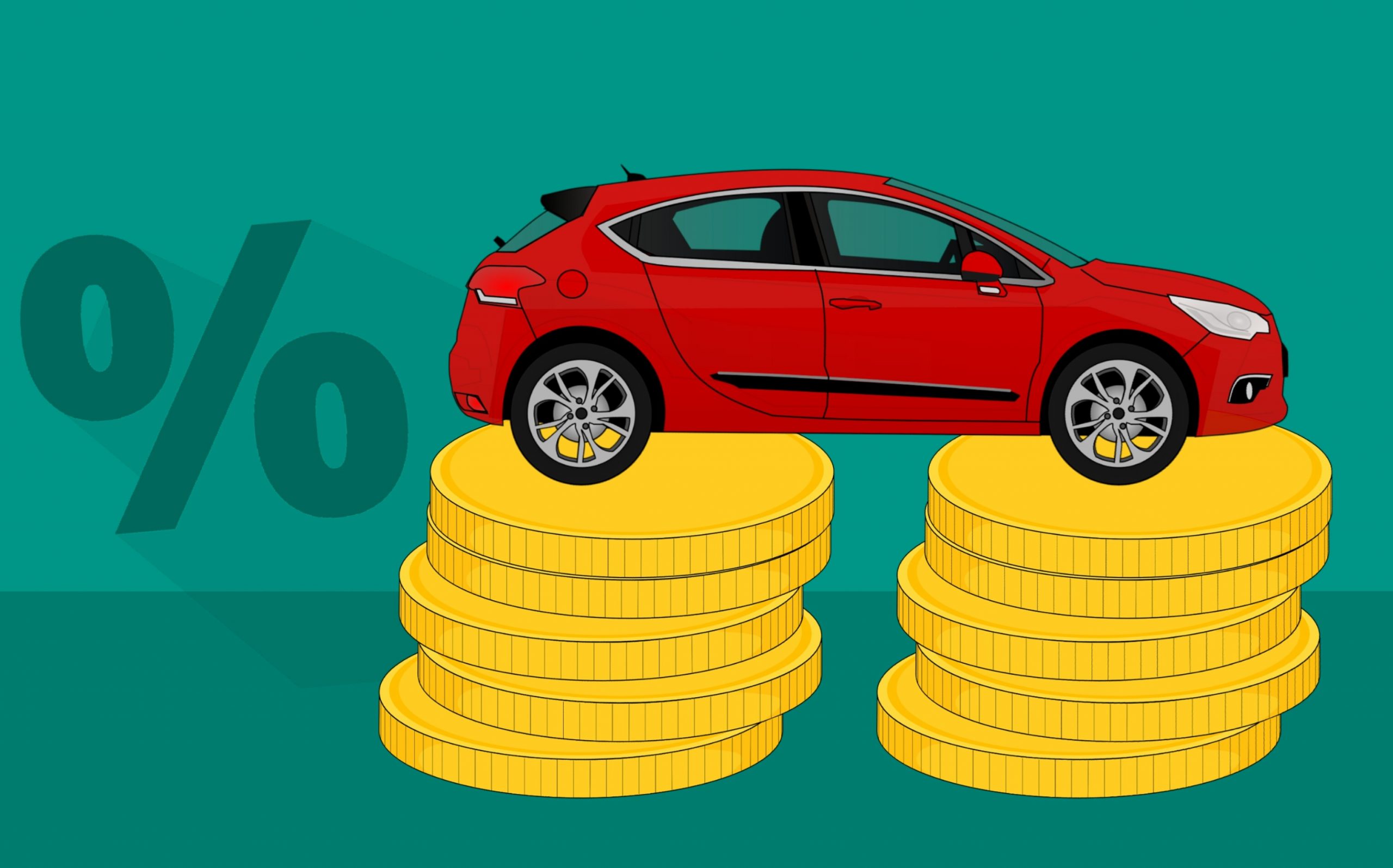 Should I Claim Hail Damage On My Car: 4 Steps to Make Sure Insurance Covers Your Hail Damage Repair
Photo from Pixabay
Originally Posted On: https://stormwisehailrepair.com/4-steps-to-claim-hail-damage-on-car/
There are a ton of questions that pop up when you experience car hail damage—among the most critical ones being, "Should I claim hail damage on my car?"
Yes, of course!
This article will cover the necessary steps—and more—to make sure your insurance covers your vehicle's hail damage repairs.
Your car insurance is there for a reason, but filing a claim for hail damage may not be the simplest thing to do. This is why the steps you'll be seeing below aren't your run-in-the-mill methods.
We've changed up the process a bit because we know how critical it is for you to get guidance on auto insurance for hail damage repairs.
Understand Hail Coverage for Car
There are different types of hail damage on a car, and the costs to get these professionally fixed would depend on how many and severe the dents are.
If you live in a hail-prone location, such as Colorado and Texas, you'd be more than grateful to have the type of auto insurance that spares your pockets from significant repair expenses.
Do you know what the average insurance payout for hail damage is? According to State Farm's 2020 hail claims data, it can exceed $4,000.
That's what you can avoid paying if you have the right type of car insurance.
But what type of insurance are we talking about here? Do you really need comprehensive insurance coverage, or will auto liability be enough to cover hail damage?
Does Liability Cover Hail Damage Repair?
While auto liability is required in most states, it does not cover hail damage.
It is helpful to have whenever you cause a car accident (if you're at fault), particularly in paying for the other driver's medical bills and damage to the property. To be clear, though, it won't cover your own medical bills even if you got injured in the collision.
If you already have it, great! But it won't be of any help when you receive the bill for your vehicle's hail damage repair.
Does Comprehensive Insurance Cover Hail Damage Repair?
Comprehensive insurance is usually optional, but there are times when it would also be required by your lender when you take out an auto loan or lease your vehicle.
But why is it important in relation to your car's hail damage repairs?
The answer is simple: without comprehensive insurance coverage, hail damage repairs on your car won't be covered.
Yes, it covers damage caused by Acts of God and no-fault incidents (e.g. storms, earthquakes, an animal hitting your vehicle, etc.), and this includes hail damage. This is why car owners are highly encouraged to get this type of coverage, especially if hailstorms are a common occurrence in their area.
Dealing With Different Car Insurance Companies
We've put together a list of the Top 10 Insurance Companies in Colorado and Texas to help you compare your options as well as take the next step to getting comprehensive coverage for hail damage.
Does Hail Damage Raise Car Insurance Rates?
Before we get into the specific steps to ensure your insurance covers auto hail damage, let's answer another critical question first:
Will your car insurance rates increase if you file a claim for hail damage?
It depends.
Filing one comprehensive claim won't usually make your rates shoot up, but if two claims are made within one to two years (regardless of the reason for filing), it's possible for your premium to increase.
This rate hike is essentially due to your insurance provider considering you as "high-risk" because multiple claims were filed within a relatively short period.
According to CarInsurance.com's rate analysis, the average increase in insurance rates is 8% if two comprehensive claims are filed within the timeframe mentioned earlier.
It also depends on the state you're in as well as your insurance company's rating system, though. Some states don't permit insurance providers to add surcharges for no-fault and comprehensive claims, while some do.
It's still best to ask your insurance provider what would happen if you file a claim for hail coverage for car.
Step #1: Get an Estimate From a Specialty Car Repair Shop
The first step to ensuring your car's hail damage is covered by insurance is getting an estimate from a reliable specialty car repair shop.
Why does it have to be a specialty car repair shop? You need specific expertise from those who've been doing it for years.
This guarantees accurate estimates, a professional assessment of the damage, and the best methods needed to address them. If you already know your deductible, you'll also have a better chance of knowing what the final bill would be—and if you'd need to pay for the repair partially.
If for some reason, you can't take your car to the specialty repair shop to get an estimate, you can document the damage yourself. You can then send it over to the repair shop to get an initial estimate of the repair costs.
Here's a comprehensive guide on how to take pictures for insurance claims, particularly for hard to see hail damage.
You can also try out StormWise's free hail damage repair cost calculator to get a rough estimate of your vehicle's hail damage repairs.
Step #2: File a comprehensive Insurance Claim
Now, it's time to contact the insurance company to file a comprehensive insurance claim.
You may be thinking, "Shouldn't I have contacted my insurance provider first?"
Getting an accurate estimate is key when it comes to filing any type of insurance claim. Unfortunately, some adjusters wouldn't be able to accurately check the extent of the hail damage, leading to a lower (and inaccurate) estimate.
This is why in StormWise's process, filing a claim for comprehensive insurance comes second. We can even do it for you to save you the time and effort of contacting your insurance provider.
Step #3: Choose a Reputable Repair Shop
You can look for another specialty repair shop after you file an insurance claim, especially if your insurance provider recommends another auto body shop.
At the end of the day, though, it's up to you where you want your ride to be fixed. You may only be looking at cosmetic damage repairs for the most part, but choosing a reliable hail damage repair team really does make a huge difference.
Some questions you can ask yourself while looking around are:
1. Do they cover my deductible? – StormWise can cover up to $1000 of your deductible.
2. Can they actually talk to my insurance company on my behalf? Yes, StormWise can.
3. Do they offer a free rental car while mine is being fixed? StormWise absolutely can.
The right questions will lead you to the right hail repair specialists, particularly those who make use of efficient repair methods.
Step #4: Schedule the Hail Dent Repair
The estimates have been finalized, the claim has been filed, and the specialty repair shop has been chosen.
It's time to schedule the repair.
If you can't take your hail-damaged car to the repair shop due to your busy schedule, StormWise can pick it up. Once it's completely fixed, we'll drive it back into your garage.
As simple as that.
What about the repair timeframe?
Since StormWise uses the paintless dent repair (PDR) method, the repair process is faster, more cost-effective, and more eco-friendly—unlike conventional dent repair.
You can get your car back in just a few weeks and won't have to wait for months to get back on the road.
What if my insurance gave a lower estimate than the repair shop?
If you had started this entire process by reaching out to your insurance provider—which is what many car owners usually do—you likely ran into an issue: the estimate your insurance adjuster provided is lower than the repair shop's estimate.
This is why we suggested getting a trusted specialty repair shop involved early in the hail claims process. We wanted you to avoid going through the auto insurance supplement process. Basically, an auto insurance supplement is filed to cover the discrepancy between the two estimates (the adjuster's and the repair shop's).
What if my car has been totaled?
Your insurance provider will pay out the vehicle's actual cash value to you, which can help you purchase another car.
In this case, there's no use getting the car fixed, and it's just best for everyone involved for you to get another car.
What if I have pre-existing hail damage from a previous hailstorm?
We've been repairing hail-damaged cars for years, and this is a question that we've never enjoyed answering, to be completely honest.
But the quick answer is: you can still make a claim for the new hail damage.
The insurance company will determine which of the damages are from a previous hailstorm and which ones are new. If you were paid for the previous damage, yet no repairs were made, this would take away from future claims.
Simply put, the insurance will only cover the repair cost for the new hail damage.
There are still specifics regarding this, though, and it's best that you learn them from your insurer.
Ultimately, it's best to file a claim for your car's hail damage. We understand it's not the most thrilling and exciting process as a car owner, but it is a necessary step to avoid paying thousands of dollars for car repairs.
Remember that your car's value decreases quickly the longer those damages are left unattended, so seriously consider filing a comprehensive insurance claim today with the help of StormWise.