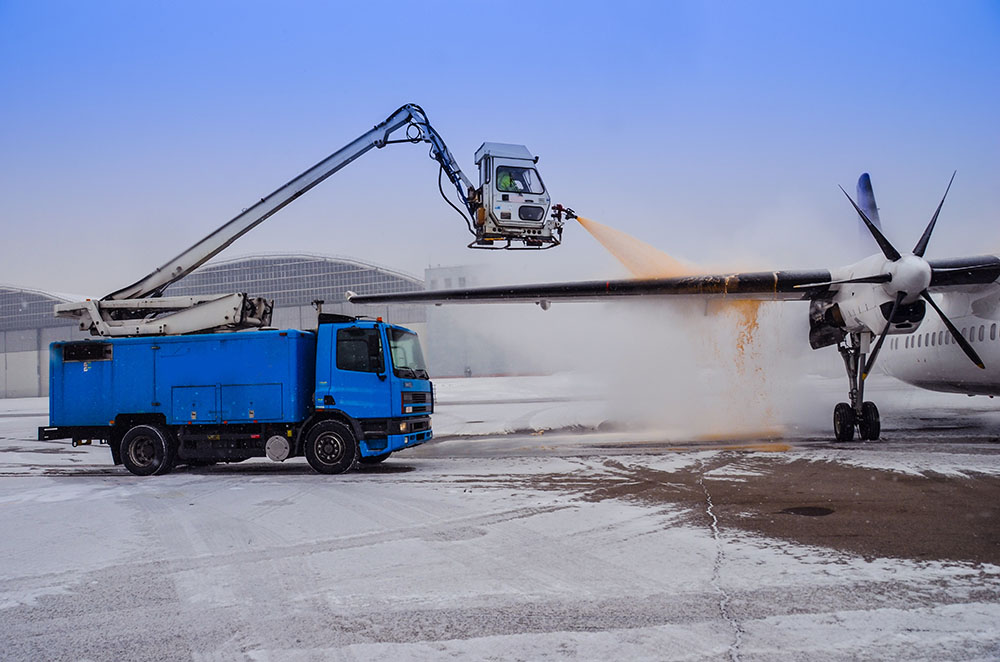 How to Design the Right Hose: S.T.A.M.P.E.D.
Originally Posted On: https://tchindustries.com/hose-assembly-how-to-design-the-right-hose/
Hose Design & Hose Assembly
In order to design a cost-effective, long-lasting, and safe hose assembly, you need to understand a few things about hose design. Let's face it: when deciding on a hose, the three factors that stand above the rest are safety, money, and longevity. Choosing the wrong hose can lead to failures in service, costing you major dollars and potential injuries on the job site.
Trust us, we've seen it.
When a hose fails, your job site shuts down, and hopefully no one was hurt. Maybe you have a spare, or for those of us not so prepared, now you need to call your local hose shop. You send one of your guys with the broken hose and get a new one made, while the other three guys in the crew play games on their phones. An hour later, your new hose arrives, and you spend the next half hour installing it and cleaning up.
In all reality, this is not a bad scenario compared to what it could be: a chemical hose leads to a spill with dangerous vapors; a high-temperature steam hose burns somebody; a hydraulic hose breaks and drops a load. It can be way worse than a few guys not working while a hose is being made.
You need to choose the right hose.
Hose industry insiders use an acronym called S.T.A.M.P.E.D: Size, Temperature, Application, Media/Material, Pressure, Ends, Details.
Size
Of course, this is first. Size is one of the most straight forward considerations when selecting a hose. Start with the ports you're connecting to; if they're both the same size, then choose a hose that matches. With differing port sizes, there is no standard rule. If flow rate is important to you–maybe you're running air tools–then you may want to choose a hose size that matches the larger port.
Regarding length, it depends. Some hoses, like air and water hoses, might come in standard lengths of 25', 50', and 100'. If one of these is long enough for what you're doing, then it's the right length. Other times, you're routing a hose inside of a machine, and it has to be exact. If it's too short, it doesn't reach, and if it's too long, it rubs against adjacent components. In short—no pun intended—make sure it's long enough, but not too long.
Temperature
Choosing the right material that can withstand the temperatures your hose will see is the difference between a hose that lasts years, or one that lasts for days. Temperature can shorten the lifespan just as quickly as abrasion or chemical incompatibility. Take a look at these common hose materials to see the wide range of temperatures they can handle:
PVC

: 0 to +140°F

Standard Rubber

: -40°F to +212°F

Engineered Rubber

: -70°F to +302°F

Teflon

: -65°F to +400°F

Silicone

: -65°F to +500°F

Stainless Steel

: below -238°F to +1500°F
This is why we have to start looking at a hose as having two environments: there's one inside and one outside. On the two extremes, a cryogenic hose has to have a stainless-steel tube that can withstand extreme colds, while a furnace-door hose has to have a fiber glass cover to withstand red-hot steel just feet away. It's important to be aware of both, but one will usually dominate your decision in selecting a particular hose.
Pressure
If you have a 2500 to 4000-psi pressure washer, then feel comfortable using a one-braid, 4000-psi hose. You don't need to upgrade. More isn't always better. Industrial-grade, one-braid pressure washer hoses are easier to handle than two-braid. While two-braid hoses are used in 5000 & 6000 psi applications where extra strength is required, they come at the cost of decreased flexibility and increased weight.
Hose Application—What Makes Your Hose Unique?
Luckily for you, so many hose products are categorized by their application: chemical hose, tank truck hose, brewery hose, air hose, the list goes on… and on. If you open up a catalog from any hose manufacturer, you'll find a nearly endless list of common, application specific hoses. Other times, you need to tease out what's driving your spec in a particular direction.
You can measure a precise size, pressure, and temperature, but application can sometimes be a bit more nuanced. For instance, if you're specifying a hose for adhesive, you are going to want a smooth, non-stick hose. You might choose a nylon hose, often times called a paint spray hose. In this instance, your paint spray hose is now an adhesive hose, and that's ok. If you chose a Teflon hose for this application, that would work too. There isn't always a silver bullet, and, often times, there's more than one right answer.
Example 1:
The hydraulic lift on a utility truck fixing power lines should not use a wire-reinforced hydraulic hose; instead, the right choice is a non-conductive, thermoplastic hydraulic hose. This protects the utility worker and equipment from electric shock.
Example 2:
High-pressure, hydrogen gas in the heat of the desert. Thermoplastic hose can handle high-pressure gases, and they can handle desert heats. However, we've found that as the temperature rose in testing, the diffusion rate through this hose exceeded allowable rates and appeared as a leak. The hose was working properly, but the application didn't fit, even though the pressure and temperature were in spec. In this case, a metal hose was a better choice because it had a zero-diffusion rate, regardless of temperature.
Application is also why we choose accessories, which we'll talk more about in the 'Details' section.
Media & Material
It's important to know the media—what's running through your hose—or the media that may come into contact with your hose from the outside, because it has to be compatible with the hose cover. When choosing a hose material, for both the tube and cover, make sure the hose material can handle the media it will come into contact with. If you have an acid-transfer application, you need a tube material that can handle acid. If you're refurbishing a sandblaster, you need a tube that can handle abrasion. Yes, it's that simple.
Pressure is not just an ultimate number. It sounds straight forward, but there are a couple other considerations. Let's get the obvious out of the way. If you have an application running a constant pressure without much fluctuation at room temperature, then you need to have a hose rated for that pressure.
Heavy construction equipment is a good example where pressure alone is not enough to choose the right hose. When choosing a hydraulic hose that will see impulse and pressure spikes, sometimes we select a spiral hose over a braided hose. Since braided hose is woven, the impulse and spikes force the wires to grind against themselves. Spiral construction allows the layers of reinforcement to flex without grinding against the next layer. This makes spiral hose perfect for heavy construction.
Metal hose—stainless steel wire over a corrugated, stainless steel tube—requires special consideration for pressure de-rating.
When impulse is present, we de-rate by half. If there are intense pressure spikes, we de-rate by 1/6th. For example, if a 600-psi hose is being used on a piston pump and will see impulse, we de-rate it to 300 psi. If that same 600-psi hose were used downstream of a valve and sees a pressure spike when the valve opens, it would be de-rated to 100 psi.
Temperature can have a huge impact on pressure rating, particularly in PVC and metal hose. As temperature goes up, strength goes down. For instance, a PVC hose gets an x.5 multiplier at 110°F. It loses half its strength at 40°F above room temperature! By the way, all catalog pressure ratings are assumed to be at 70°F. Metal hose has a much more gradual decline and can be used at very high temperatures. You just need to know the hose working pressure and temperature, and use this chart to determine the de-rated working pressure:
https://www.hosemaster.com/technical-information-flexible-metal-products/temperature-derating/
Side note—most hoses have a 4:1 safety factor. This means they burst at four times higher than their working pressure (3000 psi working pressure = 12000 psi burst). Certain specialty hoses, like steam hose and jack hose, use a different safety factor, but 4:1 is the norm.
Ends
You need to select hose ends that match the thread and connection style of your port and are made of a material compatible with your application/media. There are many, many connection styles: flange, quick disconnect, SAE thread, metric thread, and on and on. Common materials include plated carbon steel, 304 stainless, 316 stainless, brass, plastic, and even custom materials. To avoid getting into the weeds here, if you don't know what end you need, call us!
Details
Yes, the industry struggles a little with what 'D' in S.T.A.M.P.E.D. means. 'Delivery' is the most common interpretation, but it's better referred to as 'Details'. It certainly includes delivery date, but it means so much more. It's kind of intended to be a catch all for everything that makes your hose right. Does your hose need any of these?
Bend restrictors

Abrasion protection

Fire sleeve or thermal protection

Electrical conductivity

Testing & certifications

Tagging & labeling

Phase angle

Packaging

Cleaning
This is S.T.A.M.P.E.D. If you can respond to all these points, then you have the information needed to design the right assembly. If you want help, you can call the Hose Pros at TCH Industries, and we'll guide you through the S.T.A.M.P.E.D. process. Let our nearly four decades of experience work for you.
TCH Industries
Our focus and obsession is the distribution and fabrication of hose for industry and hose related products. Founded nearly 40 years ago, we are proudly owned and operated by the same family. Our manufacturing partners are some of the biggest and best names: Eaton, Parker, Dixon Valve, Hose Master, Brennen, Hannay Reels, and many others.
In short, we are a customer-centric hose company filled with happy professionals who can help you meet all your hose related needs. If you have any questions, please reach out to us by filling out the form below!