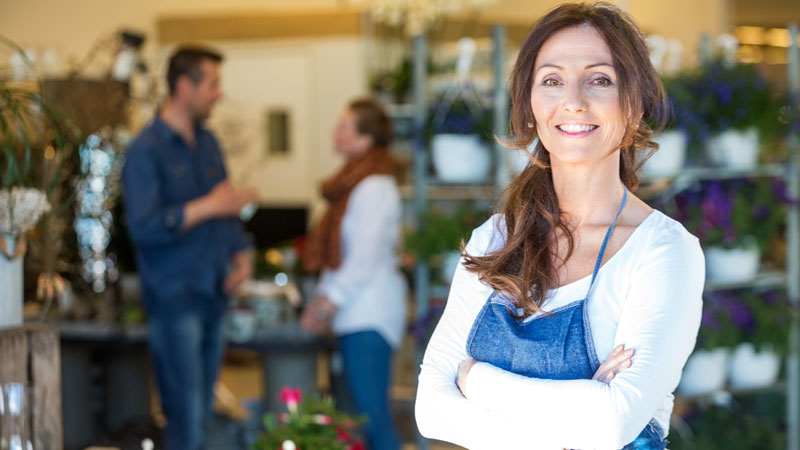 How to Cover Overhead Costs for Your Small Business
Originally posted on https://www.formulafunding.com/how-to-cover-overhead-costs/
Everywhere you look, it seems many companies – large and small – are going out of business. Their downfall often is not their business idea or concept, it is the fact that they didn't properly account for the costs associated with running their business. Overhead costs are part of the daily running of your business, but if your revenue is up and down, then it can be hard to cover 2226those costs without accruing late fees or being forced to give up growth opportunities.
Take Toys 'R Us as an example. The company recently filed for bankruptcy due to a staggering $5 billion in liabilities. Those liabilities start with loans meant to cover growth or overhead costs, but eventually the amount of your overhead costs exceeds the assets that your business owns. The reality is that once that happens, your business is in danger of going under.
Your business probably can't compare in size or scale to a retail giant like Toys 'R Us. Still, even a small business can rack up considerable overhead expenses, including the costs associated with space, manufacturing, training, payroll, utilities, insurance, and more. If you are struggling to cover these expenses, then growth opportunities or even the ability to add talents and skills through the hiring of personnel could be in jeopardy.
If you need to bring another manager onboard or purchase new equipment, you may wonder how you will manage financially. While those purchasing or hiring decisions could give you the ability to increase your revenue, the truth is that you are going to have upfront costs associated with this growth, in addition to the overhead costs for small businesses that you already have.
In this post, we will discuss some common overhead costs and how you can best manage the money flow in your small business to address these expenditures.
What Are Overhead Costs?
First, what do we mean by the term "overhead costs?"
These refer to ongoing costs you must regularly pay regardless of how much income your business is generating. Most of these costs are associated with the daily functioning of your business and directly impact your ability to generate additional income if they are not paid promptly. These might include:
Rent
Utilities
Maintenance and Repairs
Insurance
Supplies
Taxes
Advertising and Marketing
Staff Salaries
Many of these costs are not directly related to creating the product or service that your company offers. Instead, these costs are associated with increasing sales, paying the taxes necessary for you to stay in business, paying your staff so they keep working to make your product, or are part of the administration of your business. These overhead costs are part of the reality of business administration. You may find that part of your overhead costs is spending time reviewing overhead costs to determine ways to cut back or even if certain costs are still necessary. For your business to turn a profit, you must track and manage these costs so that you can budget your resources correctly. After all, if you pay all the overhead costs for your small business, you may find yourself short of the funds necessary to pay for products or materials and labor. How do you determine what is an overhead cost and how does that factor into the cost of your product?
Determining Overhead Costs
Let's say you run a small business that produces yoga pants and workout attire. It is easy enough to track production costs for material and labor. However, there are additional costs that need to be included in order to come up with the true cost of producing and selling your product.
What about the cost of leasing the factory that produces the clothing? How about heating and cooling bills? While these costs aren't directly connected to the attire you produce, they still need to be factored into the product's final price. Working with your financial software, you can divide those overhead costs out so that you know how much needs to be included in the price of your product.
By calculating the total cost of running your company, you can price your products to cover both the production costs and your overhead costs. If you don't take the time to factor all these overhead costs into your pricing, then you are not going to make enough revenue to stay in business.
While this may sound tricky, the good news is that it is possible to automate your overhead allocation. Most accounting software packages offer the ability to calculate, track, and allocate overhead expenses.
Save Where Possible
If you are having a tough time covering your overhead costs, you may look for ways to cut back, thus reducing your overhead costs and making your revenue stretch further.
Have you been in your current location for a while? Do you plan to stay there long-term? Talk to your landlord about the possibility of renegotiating your lease. It may be a way to have an immediate impact on your overhead expenses. You might even be able to negotiate taking on general maintenance of the space to reduce your common area maintenance (CAM) costs.
If you run a restaurant or another business with workspace, you might consider sub-letting that space to another business. For example, someone who runs a food truck could use your restaurant's kitchen early in the morning for prep work. Doing so could provide additional income that helps you to cover your overhead expenses without incurring any extra costs.
Other ideas to promote your business without incurring extra expenses include:
Social media marketing
Hosting free events
Offering giveaways or freebies
Building (and responding to) online reviews
You might also consider switching to energy-efficient lighting and buying used equipment to help reduce your overhead expenses. When buying used equipment, however, it is important to put money aside for potential repairs. Still, there is often a significant cost savings when you choose to purchase gently used equipment.
Help with Overhead Costs
Of course, there is only so much you can realistically cut back on for your business expenses. Some overhead costs are what they are and need to be paid.
What should you do if you find yourself in a position where you are struggling to cover the necessary bills?
We can help. At Formula Funding, we offer small businesses the working capital necessary to thrive.
Click here to learn more about our working capital loans for small businesses.
We also invite you to contact us with any questions or concerns.
Combining a high level of personalized service with a cutting-edge lending platform, Formula Funding delivers an unparalleled banking alternative. We offer a fast and efficient option to get your business the critical funding it needs without the red tape. We work with all credit grades, tax liens, judgments, and charge-offs – something unheard of at a traditional bank. Since 2010 over 15,000 small business owners have used our funding sources to grow and expand.