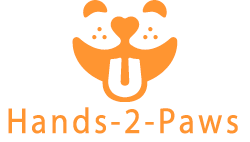 Hands 2 Paws App: Find the Perfect Dog Breed for You Based on Your Unique Lifestyle
The Hands2Paws App Finds the Right Pure Breed or Rescue Based on Lifestyle, Preferences, and Overall Expectations.
FOR IMMEDIATE RELEASE
Stamford, CT, April 19th, 2022 — Finding the right dog just got easier with the launch of the Hands2Paws App.
Dogs are often turned over to shelters for two avoidable reasons:
1. The breed is not the right fit for the family's lifestyle 2. The dog was purchased from an unreliable breeder and is experiencing expensive health issues
Hands2Paws aims to solve these problems by educating future dog owners before they make any decisions.
Hands2Paws takes the guesswork out by using an algorithm that matches users with breeds based on their answers to a series of lifestyle questions. The user is presented with options in a lifestyle expectations questionnaire that includes photos and detailed breed information. Once the user chooses a breed, the app will link the user to a breeder directory on a breed specific association website. Each breeder Hands2Paws recommends is a member of the Breed Association and must adhere to a code of ethics. If a rescue is preferred, the app will suggest available dogs within a 200-mile radius of the user's VPN.
Choosing the right breed is important for both the owner and the dog. For example, a herding dog is not ideal if you live in an apartment because this breed can't utilize its hearing instinct in a small space. The dog will eventually become frustrated, potentially causing behavioral issues that frustrate the owner, which could result in "owner surrender" to a rescue organization.
"I've always wondered which breed would be the best dog for me, and my suggested match was a beagle. It's been an incredible fit for my family and he has seamlessly become part of our family. I am so grateful for this app for finding us our furry family member," said one new dog owner.
To find out more information about Hands2Paws, and to answer the question "what kind of dog should I get," visit https://hands2paws.com/.
With the Hands2Paws App, you'll be able to find the perfect pet based on your lifestyle and expectations.
Contact Info:
Name: Elizabeth Menegon
Organization: Hands 2 Paws
Address: Stamford, CT 06901
Phone: 203-505-3054
Website: https://hands2paws.com/
Originally posted On: https://syndication.cloud/hands-2-paws-app-find-the-perfect-dog-breed-for-you-based-on-your-unique-lifestyle/