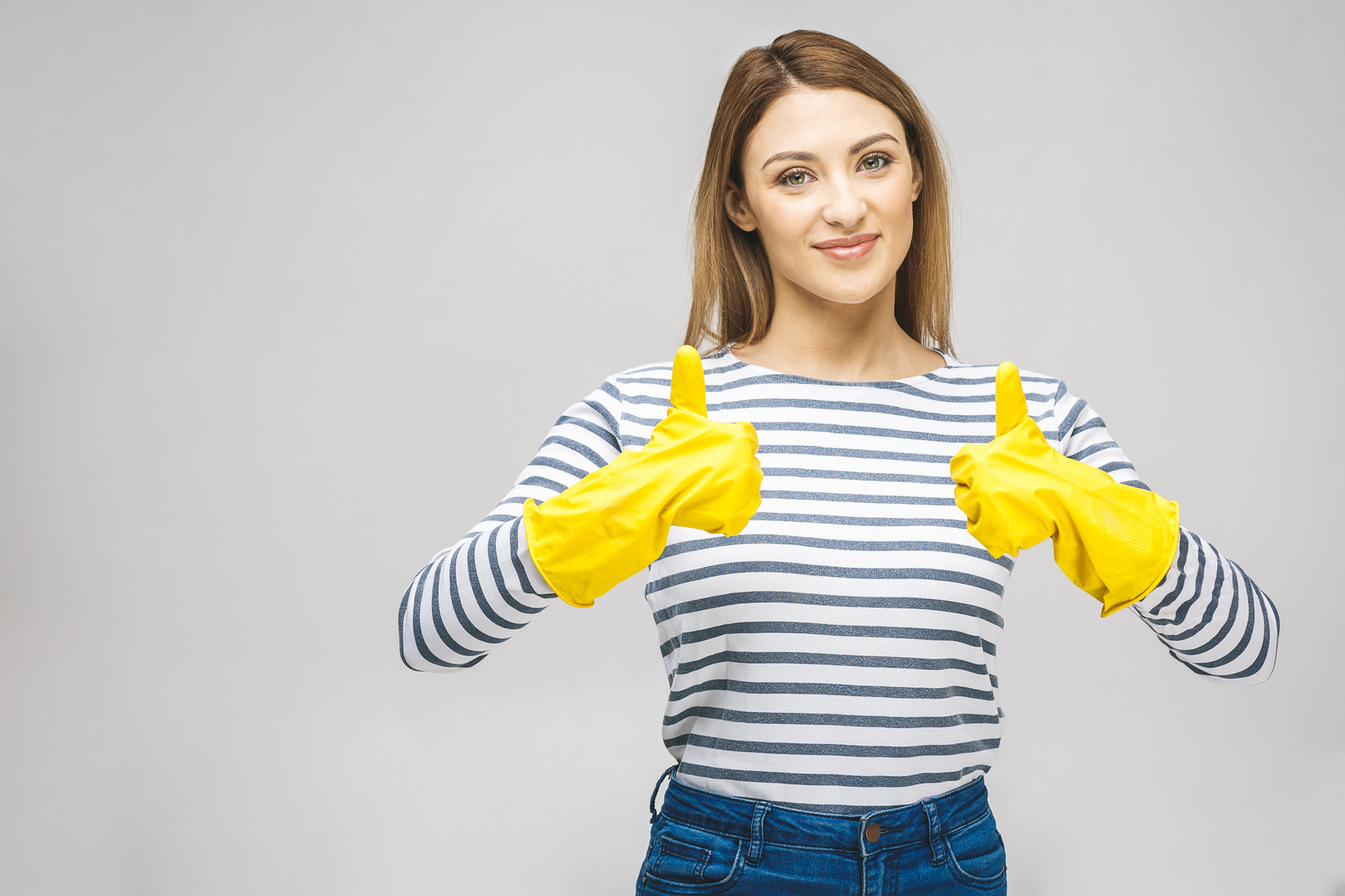 How to Clean Rice Cooker in Five Easy Steps
Originally posted on https://myasiancooking.com/how-to-clean-rice-cooker/
Rice cookers make it much easier to enjoy perfectly cooked rice in a fraction of the time. But just like with any type of appliance, it's important that you know how to maintain and clean it in order to ensure it continues to work properly. How to clean rice cooker can depend on the type of materials it's made out of, especially if you're dealing with a pan that has a nonstick coating.
How to clean rice cooker can depend on the specific model of rice cooker you have, but for the most part, simple cleanup will involve:
Removing the pot and soaking it in warm soapy water
Detaching and soaking the lid or wiping down the lid with a soapy rag
Cleaning the hot plate component by using sandpaper to remove dried on food
Wiping down the exterior with a mixture of 50/50 white wine vinegar and water
Cleaning any included utensils in warm soapy water
As you can see, cleaning your rice cooker can be fast and simple. Unfortunately, most people tend to put off thoroughly cleaning their rice cooker until they notice that it's not performing like it used to. Keep on reading to learn why you need to clean your rice cooker after each use and how to clean it correctly to keep it running smoothly.
Safety Precautions
Before you dive in and start cleaning your rice cooker, we recommend reading the included user's manual. The following safety precautions will ensure that you clean your rice cooker correctly, without damaging the electrical components. The first rule of cleaning any type of appliance is to avoid exposing the electrical components to water.
A rice cooker's base plugs into an electrical outlet, so it should be kept dry and should never be submerged in water. You will also want to avoid getting the internal hot plate inside the base wet.
To get started, take the lid off and take a look at the hotplate inside. Never attempt to clean the hotplate portion of the rice cooker until it has had time to cool off. We recommend unplugging the appliance and waiting twenty to thirty minutes before cleaning.
Routine Maintenance
If you want to get the most out of your rice cooker and keep it working efficiently, then you must clean it out after each use.
If any particles of food are left on the hot plate the next time you use the rice cooker, then they can burn during the cooking process, which can have a negative impact on its performance.
If you use chemical cleaners, make sure you avoid getting the chemicals on the areas around the hot plate or inside the rice cooker itself. We recommend using plain warm water or a mixture of vinegar and water to clean the inside of the cooker. If you decide to use a chemical cleaner and some of the chemicals make their way inside the appliance, take a damp rag and quickly wipe down the area.
Remember, never use a scouring pad or any type of abrasive cleaner to clean your rice cooker, in order to prevent damage to the surface.
How to Clean Individual Components
In order to thoroughly clean a rice cooker, you need to wash each of the components individually.
You can easily remove the internal pot and allow it to soak if rice is sticking to the surface. Allow the pot to soak in warm soapy water for approximately twenty minutes. Next, take a plastic or rubber spatula and gently pry off any cooked on rice.
After cleaning the pot, clean any included utensils such as the rice scoop or steam basket by hand in warm soapy water and use a nonabrasive sponge. Allow to air dry.
Many manufacturers claim that the lids and pots are dishwasher safe, but we recommend hand washing only.
Most rice cookers have lids that can detach. If this is the case with your model, carefully detach the lid and wash it in warm soapy water. If your model doesn't have a detachable lid, take a soft sponge, dip it in soapy water and wipe down the lid. Be sure to remove any stains and residue. Next, go over it with a wet washcloth to remove any soap.
What to Do When Food is Stuck on the Hot Plate
If you're dealing with burnt or dried on food on the hot plate, we don't recommend using a metal spatula to scrape it off, since this can lead to scratches on the surface. Instead, try using fine grain sandpaper and gently rub down the surface. Use a wet washcloth to remove any remaining food particles.
Base Care
The exterior of the rice cooker is basically a magnet for stains, spills, and fingerprints. If you normally leave your rice cooker out, then you'll want to keep it looking good, but in order to do so, you'll need to avoid using cleaners that can leave spots behind. Don't use any type of cleaning solution that contains ammonia, since ammonia tends to make streaks and spots look worse. We recommend using a damp rag or a mixture of 50/50 white wine vinegar and water. If you do decide to use a chemical cleaner, spray it directly onto the rag in order to avoid any of the cleaning solution getting inside the rice cooker.
Related Questions
What's a Good Beginner-Friendly Rice Cooker?
If you're looking for an affordable, easy to use rice cooker that's also versatile, we recommend checking out the Zojirushi Induction Heating Pressure Rice Cooker. The fact that it's an induction heat model means your rice will be cooked evenly, and at a faster rate compared to a conventional rice cooker. If you're not sure what type of rice cooker is right for you, how they work, and what features to look for, be sure to stop by and read our best Japanese rice cooker buyer's guide.
Can A Rice Cooker Only Handle Plain Rice?
No! Many modern models of rice cookers can actually cook stews, soups, and a variety of rice dishes such as hearty casseroles. Leading models of rice cookers can also steam veggies and fish, and some can even bake bread. But if you want to cook mainly rice-based dishes, you'll also be pleasantly surprised to learn that most new models of rice cookers can now handle sauces and seasoning, easily. If you'd like to experiment with your new rice cooker, you may enjoy our article on rice cooker rice recipes.  We haven't tried it yet, but our friend, B.J. Singh, says the Tiger JKT-B10U-C rice cooker makes fantastic Basmati rice.
Final Thoughts
By following our how to clean rice cooker tips, you'll get the most out of your model, while also extending its lifespan. Remember, cleaning your rice cooker after each use is important in order to prevent dried on food from negatively affecting the appliance's performance.  We have found that one of the easiest to clean rice cookers is the Zojirushi NS-LGC05XB Micom Rice Cooker & Warmer.