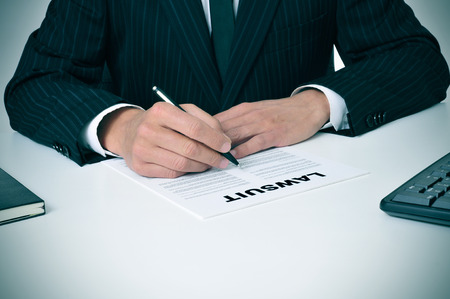 How to Choose a Car Accident Attorney
Originally posted on https://www.tariolaw.com/how-to-choose-a-car-accident-attorney/
If you've been injured in a car accident you may be wondering if you can trust the at-fault car insurance agency to agree to a reasonable settlement (hint: probably not). Great car accident lawyers know how to place a value on your claim and how to negotiate with car insurance companies to get you a fair settlement for your injuries. You have nothing to lose and everything to gain: auto accident lawyers do not require any payment upfront and are only compensated out of a percentage of the settlement. If you are looking for the best car accident attorney in Bellingham, how do you know you're choosing the right one?
How to choose a car accident attorney
Create a short-list
The first step to choosing a car accident attorney is to create a short-list of options. Some ways to do this are to ask friends and family for referrals, check the yellow pages, search a search engine or visit a lawyer site like Avvo. If you do not have referrals then you will be looking for car accident lawyers in your geographic area. Read online reviews about the attorney to get an idea for how happy their past clients were.
Weed out for experience
Take your short list and choose the attorneys with the most car accident experience. In general, the more experience a car crash attorney has, the better they are at securing the best settlements for their clients. Being a great car accident lawyer means having a deep understanding of local and state personal injury laws, a network of medical and accident reconstruction specialists and contacts within the judicial system. All of these things come with time and experience.
Pick an attorney who is tough with insurance companies
When it comes to car accident settlements, car insurance companies are the enemy. They will try to get away with paying the smallest settlement possible, often one that is far lower than fair. Pick an accident attorney who knows this and isn't afraid to play hardball. A great car accident lawyer will know a low-ball offer when they see one and negotiate or, if necessary, take a case to trial to get a fair settlement.
Choose a lawyer who keeps you in the loop
A good lawyer will communicate with you over the course of their work with your personal injury case; which can easily be 1-3 years. If you call with a question or request for an update, you want someone at the office to respond to you in a timely manner. You can test this before choosing an attorney based on who calls you back to setup a meeting and who answers your questions in a timely manner. Choose an attorney who treats you as a valued customer.
Pick an attorney that you like
Interview a couple of attorneys to make sure that you feel comfortable talking to them. You should feel a certain level of trust in their character and desire to help you.
If you have lost a loved one or been injured through no fault of your own, you have enough on your plate. Let an experienced accident attorney fight for the justice and fair compensation that you deserve. It is not uncommon to receive a settlement from the insurance company that is five to ten times larger with the help of a lawyer. Call the caring, tireless and experienced wrongful death attorneys at Tario & Associates, P.S. in Bellingham, WA today for a FREE consultation! We have been representing residents of Whatcom County, Skagit County and surrounding areas since 1979. You will pay nothing up front and no attorney fees at all unless we recover damages for you!