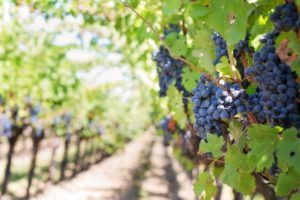 How Much Insurance Does a Winery in Texas Need?
Photo From kickerinsuresme
Originally Posted On: https://www.kickerinsuresme.com/how-much-insurance-does-a-winery-in-texas-need/
The United States Department of Agriculture National Agricultural Statistics Service 2019 Texas Wine Grape Varieties Report showed that 5,020 bearing acres produced 14,180 tons of grapes.
It also reported that Texas wine grape growers produced 22% more than they did in 2017.
Making wine is equal parts artistry, science, and business. Every savvy winery owner knows they need to protect their grapes and their business at all costs.
They do that by getting the right insurance for their Texas winery. Reducing costs while increasing your ROI (return on investment) is a crucial part of doing business. That's why we're sharing with you everything you need to know about Texas winery insurance.
The Types of Insurance a Winery in Texas Needs
Some wineries invite customers to learn about and sample their wine. They may sell goods in a store or serve food as well.
Some vineyards utilize the latest equipment while others still hire workers to handpick and care for the crop. How you operate your business will have an impact on which types of winery insurance you need.
However, there are a few types of insurance every winery must have no matter what.
General Liability
General liability protects you from the unexpected such as accidents, hazards, and other problems. It even provides you with product and advertising liability coverage.
Business Owners Policy (BOP)
Winery insurance for a business owner is always tailored specifically to meet your individual needs. It also includes general liability, property protection, and even provides for intangible and tangible assets.
BOP Coverage Options
Often you can select coverage options including:
Business income and extra expense
Building and contents
Equipment breakdown
Electronic data
Products and completed operations
You can also protect yourself against losses from a newly acquired or constructed building.
There's also insurance for wineries using personal, company or rented vehicles for business purposes.
This way you're protected should anyone be involved in an auto accident.
Workers Compensation
You must have workers compensation insurance if you hire employees, especially since you work with a substance that can impair someone's abilities.
Protect your business and your employees and then try to prevent work-related injuries or illnesses by incorporating strict safety protocols for all employees.
Business Property Coverage
Property coverage protects your buildings and all its contents. This type of insurance covers any expenses associated with the loss of a property.
Contract Cancellation Coverage
The winery business is sometimes fickle. If an unforeseen problem arises, you may not be able to fulfill a contract you have with a customer.
Fortunately, with this coverage, if that does happen, this insurance will pay for attorney fees and other costs involved.
Tank Collapse Coverage
If a tank, barrel, container or vessel collapses, you won't have to worry about losing all your profits. This type of insurance covers you for any losses as a result of the collapse.
Tank Leakage Coverage
This type of insurance covers you if your tank begins leaking after you've made the wine or during the process. You don't have to worry about losing your winery due to a leak.
Crop Insurance
Your crops are the reason you have a business. Protecting the grapes is your primary responsibility.
With climate change, the weather is unpredictable. Crop insurance protects you against catastrophes up until your grapes are harvested.
Wine Spoilage
Sometimes wines spoil before you can sell them. That can cause a huge loss in profit.
Wine spoilage insurance protects your money even if your wine goes bad.
Wine Storage/Transit Coverage
It takes a lot of work and a lot of help to get grapes off a vine and turn them into palatable wine.
This type of insurance for wineries protects your investment when you store them and while the finished product is in transit.
Extreme Weather Property Exposures
As climate change brings about unpredictable weather patterns, it's hard to know if you're going to have a successful growing season.
If you live in an area where you're prone to extreme weather such as flooding or earthquakes, that's a very real possibility.
Crime Exposures
Crime exposures insurance protects you against any type of theft. For this type of insurance, you should perform pre-employment background checks before you hire anyone with potential access to inventory.
Protect yourself by having your loading docks supervised and issuing receipts for any cash payments received. Make sure to separate duties between employees handling disbursements and deposits with those who handle bank statements.
Equipment Breakdown
Automated machinery is efficient until it breaks down or malfunctions.
To prevent problems, regularly inspect and maintain all machinery and equipment.
Insurance Costs / Premium
Every insurance company has its own set of rates and policies. Costs will also vary depending on how you run your business and what types of insurance you need.
The College of Agricultural Sciences & Natural Resources created a technical report of a Texas vineyard budget in the Texas Hill County region. They surmised that a 20-acre vineyard would spend $20 per acre on liability insurance.
The vineyard would spend $207.97 per acre in total on property insurance.
Crop insurance was estimated at $60/acre.
That would be some basic insurance coverage for a 20-acre vineyard around $5,760. There are other types of insurance that may need to be considered for a 20-acre vineyard including workers compensation or insurance for the equipment.
Why it Makes Sense to Have a Winery in Texas
While Texas wine isn't as famous as those from its neighboring states such as California, many wineries have found success in the great state of Texas. One reason is that winemakers have gotten smarter about growing the right varieties of grapes such as:
Tempranillo
Viognier
Sangiovese
Mourvedre
Roussanne
There are 90 million Millenials, many of whom drink wine. They don't want to drink Cabernets, Merlots or Chardonnays as their parents do.
We Can Help Get You Insured
There's a lot of work involved with owning and operating a winery in Texas. Kicker Insures Me Agency can help take the worry out by getting properly insured. We can help get your winery fully covered. Contact KIMA at (281) 487-9686 or click here to get a quote.