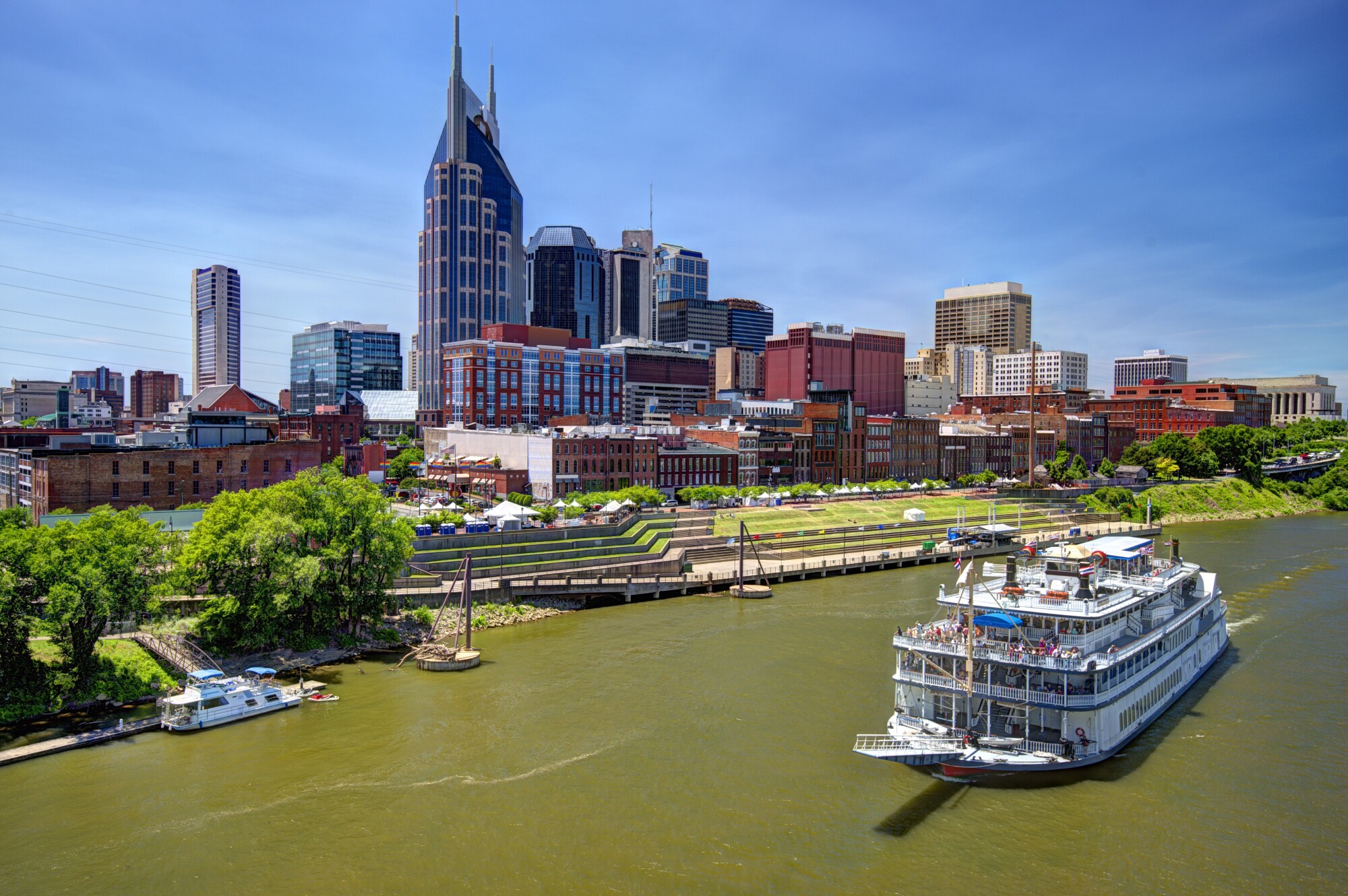 6 Great Reasons to Take a Trip to Tennessee
Tourists in Tennessee spent over $60 million each day in 2021. It's a popular destination for a reason, after all!
But, why should you take a trip to Tennessee? Well, there is no shortage of reasons.
Read on to learn about the top few.
1. Music
Nashville, Tennessee, is known as the "Music City" and is the country music capital of the world.
The Country Music Hall of Fame and Museum in Nashville celebrates the history of country music and the artists who made it famous. The museum features interactive exhibits, artifacts, and memorabilia from the genre's biggest stars.
The Grand Ole Opry is a live music venue that has been hosting country music performances for over 90 years. You can see famous country artists perform here, including both up-and-coming and established acts.
In Memphis, you'll want to check out the Memphis Music Hall of Fame. It celebrates the city's musical heritage, including blues, soul, and rock n' roll. The museum honors the most influential musicians from the area, including Elvis Presley, B.B. King, and Johnny Cash.
Beale Street, also found in Memphis, is a famous entertainment district that has been home to legendary blues musicians since the early 1900s. You can catch live music performances at many of the bars and clubs on the street.
Sun Studio is famous for producing hits by legendary musicians like Elvis Presley, Johnny Cash, and Jerry Lee Lewis. You can take a studio tour to learn about its history and see where these iconic songs were recorded. 
2. Natural Beauty
Tennessee is blessed with breathtaking natural beauty, which you won't want to miss out on when you're planning a trip.
Great Smoky Mountains National Park is one of the most visited parks in the nation and offers stunning scenery, including mountain vistas, waterfalls, and wildlife. You can go hiking, camping, fishing, or even take a scenic drive through the park.
The Cumberland Plateau is a beautiful region in eastern Tennessee that is home to several state parks, including Fall Creek Falls and Cumberland Mountain. These parks offer hiking trails, waterfalls, and stunning views of the plateau's rugged terrain.
The Tennessee River Gorge, near Chattanooga, offers breathtaking views of the river and surrounding mountains. 
Natchez Trace Parkway stretches over 444 miles from Natchez, Mississippi, to Nashville, Tennessee, and offers stunning views of the Tennessee countryside. The Smoky Mountain Alpine Coaster in Pigeon Forge offers a thrilling ride through the mountains on a rollercoaster track. 
3. History
Tennessee played a critical role in American history, from the Civil War to the civil rights movement. So exploring some big historical sites is one of the top Tennessee activities.
Andrew Jackson's Hermitage, for example, is the former home of U.S. president Andrew Jackson. 
The National Civil Rights Museum can be found in the Lorraine Motel, the site of Dr. Martin Luther King Jr.'s assassination. The museum traces the history of the civil rights movement and features exhibits on segregation, nonviolent resistance, and the legacy of the movement.
Shiloh National Military Park is the site of one of the Civil War's bloodiest battles and offers visitors a chance to explore the battlefield, see historic monuments, and learn about the conflict.
The Hermitage Hotel in Nashville has hosted many famous guests over the years, including presidents, movie stars, and musicians. 
Founded in 1866, Fisk University in Nashville was one of the first-ever Black colleges in the nation. The university's historic campus includes Jubilee Hall, the oldest permanent structure in the country built for the education of Black students.
The Alex Haley Museum and Interpretive Center in Henning is dedicated to the life and legacy of author Alex Haley, best known for his book "Roots: The Saga of an American Family."
The Green McAdoo Cultural Center in Clinton tells the story of the Clinton 12, a group of Black students who integrated Clinton High School in 1956, two years after the Supreme Court's landmark Brown v. Board of Education decision. 
4. Food
Tennessee is known for its delicious Southern-style food, from hot chicken to barbecue, fried catfish to cornbread. You can sample some of the best cuisine in the South, with plenty of local specialties and traditional recipes.
Nashville Hot Chicken is a Nashville specialty and is available at many local restaurants.  Tennessee is home to some of the best BBQ in the country, with styles ranging from Memphis-style dry rub to the vinegar-based sauce in East Tennessee.  The state is also known for its fluffy, buttery biscuits, which are a staple at breakfast and brunch spots throughout the state. 
Tennessee is famous for its moonshine, a high-proof distilled spirit that has been made in the state for centuries.  There's no shortage of entertainment in Tennessee, too. So when you're done with your moonshine, you could check out a few escape rooms. 
5. Sports
Tennessee has a rich sports culture, with passionate fans and world-class teams like the Tennessee Titans (NFL), the Memphis Grizzlies (NBA), and Nashville Predators (NHL). You can catch a game, visit sports museums, or even tour the Nissan Stadium or Bridgestone Arena.
NASCAR fans will want to check out the Bristol Motor Speedway during their visit. Located in Bristol, Tennessee, this track is known for its high-banked turns and short-track racing. The track hosts several races throughout the year, making it a must-visit destination for any motorsports fan.
6. Festivals
Tennessee hosts a variety of festivals throughout the year. Bonnaroo Music and Arts Festival takes place annually in Manchester and features a diverse lineup of artists from various genres, along with art installations, workshops, and other activities.
Memphis in May, a month-long festival, celebrates the city with events like the Beale Street Music Festival, the World Championship Barbecue Cooking Contest, and the Great American River Run.
The National Cornbread Festival in South Pittsburg celebrates all things cornbread. It includes events like cooking competitions, live music, and plenty of delicious food to sample.
Dollywood's Harvest Festival is held at Dollywood theme park in Pigeon Forge. As you might expect, it features seasonal decorations, live music, and plenty of fall-themed activities.
Mule Day in Columbia celebrates the history and legacy of the mule, with events like mule shows, wagon rides, and a parade.
Plan Your Trip to Tennessee Today
Tennessee has something for everyone, whether you're a music lover, a history buff, an outdoor enthusiast, or a foodie. So pack your bags and plan your trip to Tennessee today.
Do you need more travel tips? We've got you covered. Read through a few of our other posts to plan the perfect trip in no time.