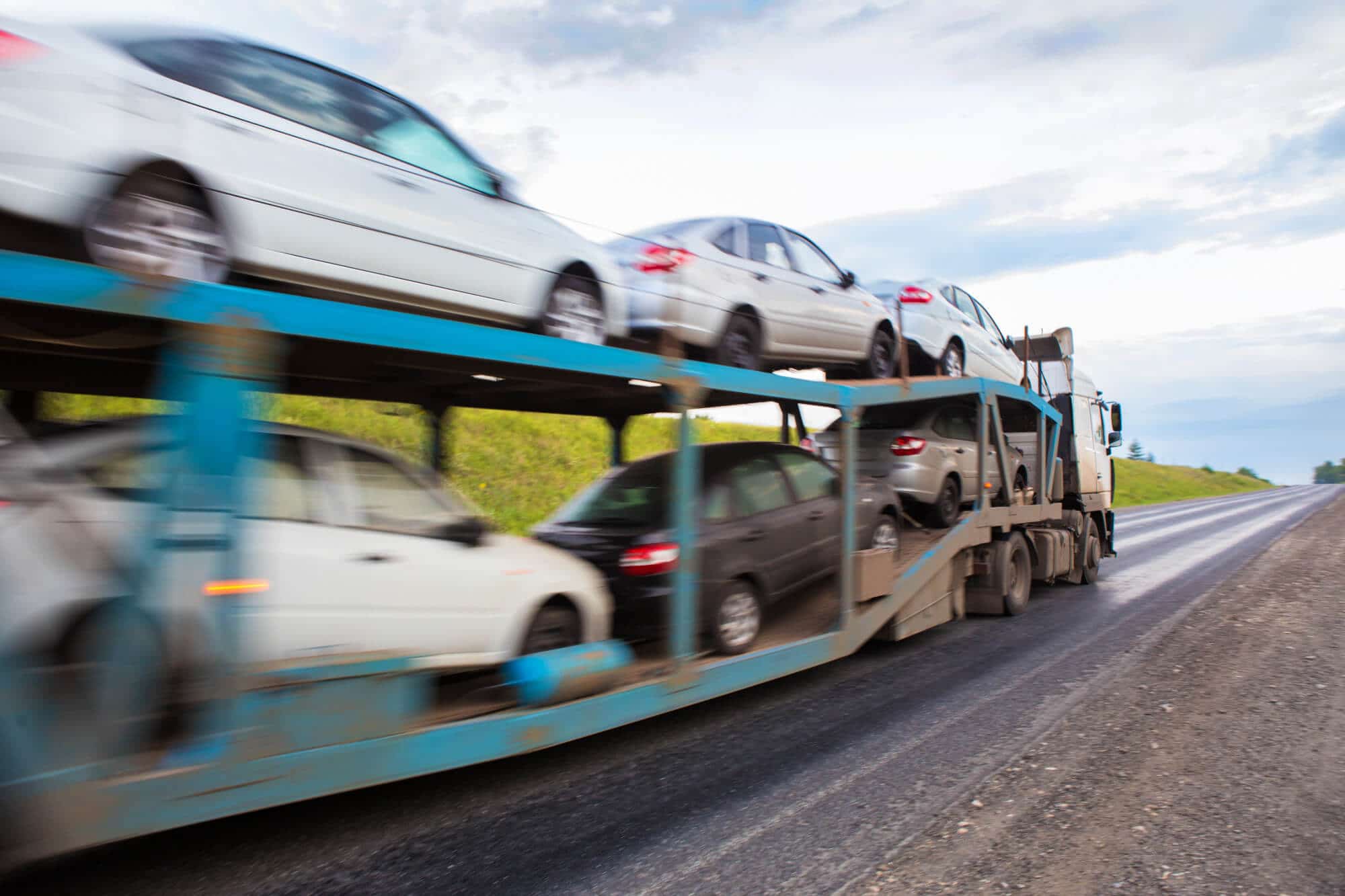 How Much Does Car Shipping Cost?
Photo from AmeriFreight
Originally Posted On: https://www.amerifreight.net/auto-shipping/how-much-does-car-shipping-cost/
If you need to get your car across the country, the first thing that may be on your mind is the cost. You're probably wondering what the average car shipping cost is and how much it will cost to ship your car.
Many factors determine the overall cost of shipping a car. In this guide, we'll go over many of the variables that affect the final cost.
We'll also go into detail about exactly how the car shipping industry works and answer common questions like whether it's better to drive or ship your car across the country.
This way, you'll have a comprehensive understanding of all the options available to you. You'll be able to choose a top-rated car shipping company like AmeriFreight to get your car safely from point A to point B.
What Factors Affect the Cost of Car Shipping?
The overall cost of car transport is affected by several factors.
First is the time of year. More people move during the spring and summer months than in fall and winter. As with most things, the price of auto shipping increases with demand.
That means car shipping prices are typically at their highest between Memorial Day and Labor Day. If you're planning to transport your car during those months, expect to pay a bit more.
Location is also important in determining cost. If you need to move your car from New York to Florida during the winter when people are relocating to seek warmer weather, expect to pay a higher price. The opposite direction may find cheaper options, however, as carriers are looking to fill their trucks on the way back home (also known as a backhauler).
The total distance over which you need to move your car is the thing that most impacts the final cost. It's not just the carrier's price per mile that affects it. The final price will include the cost of labor, gas, and any tolls that the driver has to contend with.
In general, the further you need to ship your car, the more it costs. However, it's worth noting that most companies have a lower price per mile for cross-state shipping than they do for in-state shipping.
So you may pay more overall to ship your car from California to Georgia. But shipping your car from southern California to northern California will cost more per mile.
Other Things That Impact Cost
The size and weight of your car also affect the total cost. Car carriers have a limited amount of weight that they can carry. They are also only able to fit so many cars onto one carrier.
The larger and heavier your car is, the higher your car shipping quotes are going to be.
If you need to move a luxury, antique, exotic, or custom car, the final price may go up. Special vehicles like these typically need additional services and attention to ensure they reach their destination safely.
The type of transportation method that you chose is another big price impactor. The two options are open-air and enclosed carriers.
As you might guess, enclosed carriers provide more protection than open-air ones. They are also significantly more expensive.
Industry experts recommend shipping any standard car in an open-air carrier. You only need to use an enclosed carrier if you are shipping an antique, classic, exotic, luxury, or custom car. Anything else will be just fine in an open-air carrier.
What Is the Average Car Shipping Cost?
With all of these factors, it can be hard to pinpoint the exact cost to ship a car across the country on your own.
Home Advisor calculates that the average car shipping cost is between $700 and $1,200. The cost to ship a four-door sedan across the country typically runs between $700 and $1,000. The average range for an SUV, pickup truck, or van is between $800 and $1,200.
When budgeting for your move, it's smart to err on the higher side of these ranges. Once you have a quote for exactly how much your car shipping will cost, budget an extra $500 for the project. It is important to note that carriers determine pricing, not brokers (this is the law). For that reason, it is very difficult to guarantee rates though it is something offered with our top-of-the-line order type: the First Class Rate.
How the Auto Transport Industry Works
Understanding exactly how car shipping companies work gives you peace of mind and helps you select a company that will provide you with the best possible service.
Auto transport companies are also known as auto brokers. They act as the connectors between customers and carriers. Carriers or auto haulers are the individual owners and operators or trucking companies that actually move the vehicles between locations.
Auto brokers handle the business side of things. Brokers like AmeriFrieght are the ones who provide you with car shipping quotes and find carriers for the shipment. These are estimates based on industry trends and the specifics of your shipping needs.
Carriers want to load their trucks up to their maximum capacity. They use websites and industry tools to find vehicles that can be combined into one route.
Carriers typically don't work directly with customers. Instead, they partner with brokers who act as intermediaries by posting available vehicles onto load boards.
The quote is a ballpark estimate and can change.
After receiving a quote, the broker will send you an email or phone call. This is to confirm your order. The broker will then send you detailed information on how to get your car ready to ship.
After your order is confirmed, the broker searches for the best carrier to ship your vehicle. They try to find a carrier who will ship it at your quoted price. If they cannot find a carrier to ship it at that price, they will negotiate for a price as close to the quote as possible. Some brokers quote at or near the going market price. While this may mean the difference between the initial quote and the final price is smaller, it often overshoots the "sweet spot" and customers pay more than if a different strategy is used. AmeriFreight has refined this process over 15 years to save customers the most money possible.
Should You Drive or Ship Your Car?
Many people struggle over whether or not they should transport their car via a shipping company or drive it across the country themselves.
While driving is generally considered the most economical way to get your car across the country, this is not always the case. You'll need to calculate the total cost on your own to know for sure. This can be tricky.
You need to factor in fuel costs, tolls, parking fees, meals, and lodgings. If you are driving for longer than 8-16 hours, you'll probably find a place to stop and sleep.
While campgrounds can provide a cheap solution for lodging, they aren't exactly comfortable. Staying in hotels, especially staying in different hotels over two or three nights, adds up quickly.
You'll also have to stop off and eat. It's a great idea to bring snacks to minimize the number of restaurants that you have to stop at, but granola bars get old after a while.
The price of meals and lodgings adds up quickly and can end up costing you significantly more than you expected.
Potential vehicle maintenance is another thing you have to factor in. If you get a flat tire, have an accident, or require towing, you're going to have to pay extra.
There's also the problem of adding a few thousand miles to your vehicle. Driving across the country puts serious wear and tear on your car. It's a good idea to get your tires at least rotated, if not replaced outright, after the trip. You may even need to get an oil change after the drive.
At the end of the day, the variability of cost when driving your car across the country is much higher than the variability of the quote that a shipping company can give you. It is a smarter and safer choice to ship your car rather than drive it.
Get a Free Car Shipping Quote Today
Now that you understand all of the factors that affect car shipping costs, you can make educated decisions about shipping your car. You know how the auto shipping industry works and can ensure that you're working with a trusted company like AmeriFreight.
If you're ready to get started, use our car shipping rate calculator to get a free quote today. Let AmeriFreight handle the delicate process of moving your most expensive and prized possession.