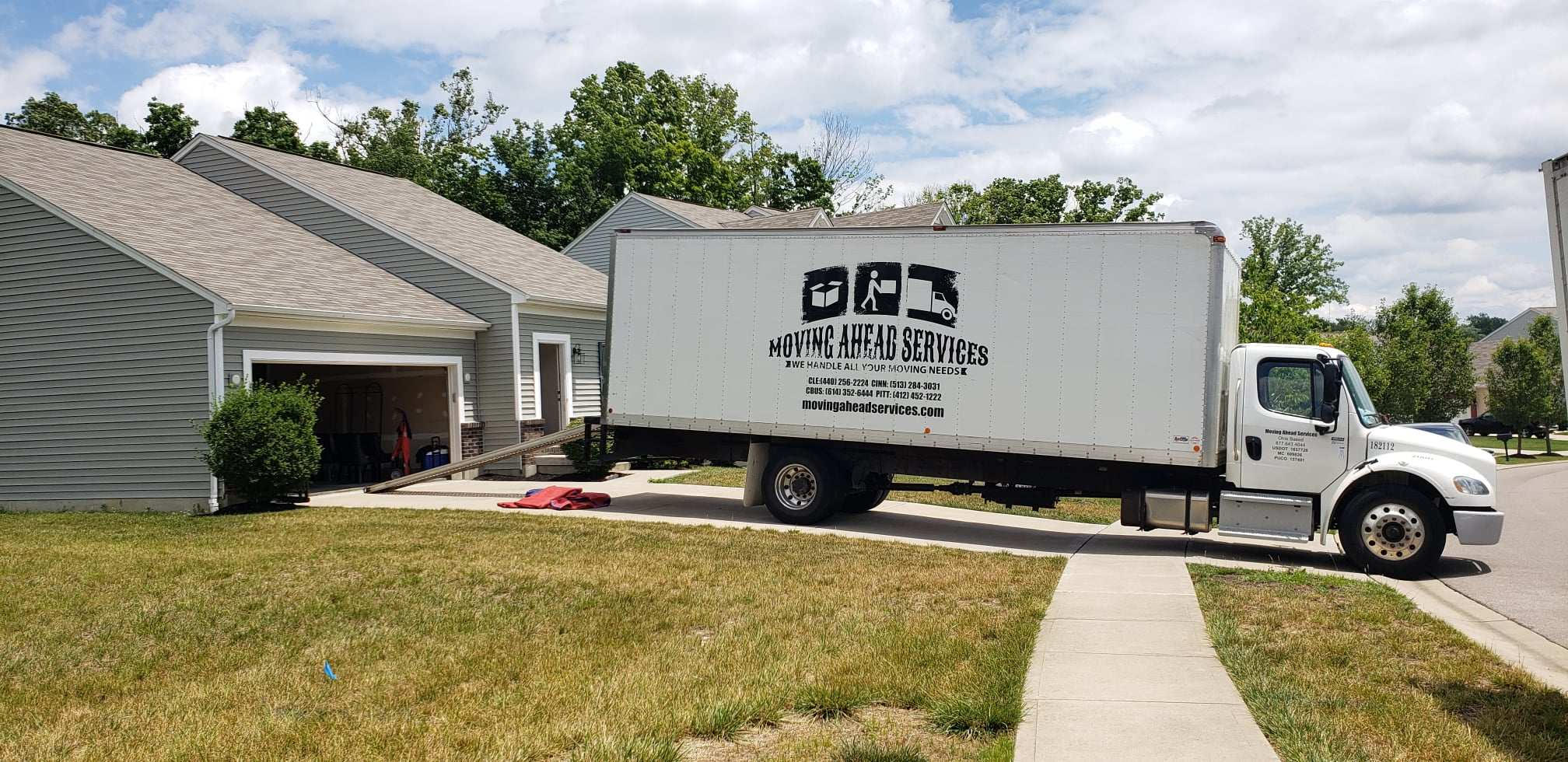 Moving in Pittsburgh? Check out these tips!
Photo from Moving Ahead Services
Are you planning a move in Pittsburgh?  The experts at Moving Ahead Services know Pittsburgh and are here to help you have the best moving experience possible.  The crew is based locally and has been providing expert moving services to the people of the area since 2018.
That being said, we know moving can be a hassle and a source of unnecessary headaches.  In the ranking of favorite things to do with free time, moving is not in the top ten.  That's where Moving Ahead Services can be a source of relief in a stressful situation.  Let us apply our expertise to your task.  We get joy from helping others with an otherwise joyless event, and we're experienced Pittsburgh moving professionals.
Pittsburgh Moving
What do you need to know when moving in Pittsburgh?  If you're moving to Pennsylvania from out of town, your first research should start with the state government resources for new residents, found here. If you are moving to the Pittsburgh area from elsewhere in Pennsylvania, bookmark the city government's resource page, found here. Residents can find information on voting, city planning, permits, etc.  As a general summary, here are several tips that will ensure your move happens as seamlessly and efficiently as possible.
Traffic Patterns
Will your move involve crossing through or moving out of downtown Pittsburgh?  There can be heavy traffic created by the triangular layout of roads in the city, combined with tunnels, bridges, and short highway on-ramps.  Also, did you know that within a two-mile expanse you can experience the highest and lowest elevation points in Pittsburgh?  Pittsburgh's highest point is at 1371 feet above sea level.  The lowest (man-made) point is less than 600 feet above sea level.  The area's rivers have carved these elevations over time, and the streets and roadways have been adjusting ever since! Navigating these unique Pittsburgh roads and hills in a 20 foot, 15,000 pounds moving truck can be extra precarious.  We've completed 3,000 moves in Pittsburgh over 3 years, and as such have a great deal of experience on the Pittsburgh roadways.  Moving Ahead Services offers full-service moves or, if you prefer, we will drive your rental truck for you!
Truck Parking Questions?
Is your inbound or outbound Pittsburgh move in an area of the city where the moving truck may obstruct traffic?  Plan ahead for your Pittsburgh move by reviewing the city ordinance information found here.  When you work with Moving Ahead Services, we will ensure the truck will be able to be parked in a convenient place for moving your items while complying with the city's regulations.
Pittsburgh Neighborhoods and Suburbs
If you're lucky enough to be moving into the Pittsburgh area, congratulations!  It's a fantastic city for everyone, from young and single to families with kids.  Are you starting from scratch to find the best neighborhood for your lifestyle?  Do you want to factor in commute times, access to nature and parks, schools, retail shops and restaurants, and places of worship?  One of the best resources for understanding Pittsburgh's diverse neighborhoods is Discover the Burgh, a home-grown site built, managed, and sourced by people who love everything Pittsburgh, and have lived in and experienced different parts of the city and surrounding areas.
Why Us?
Moving Ahead Services has adjusted for moving during COVID with appropriate protocols.  MAS has industry awards, is veteran-owned, is a company run with small firm values valuing employees and clients, knowing both need to be treated with respect and trust.  A full-service moving company that can adjust for your moving needs in the Pittsburgh area.  The best way to get started is to give us a call or fill out our quick quote here, and we'll call you. We look forward to handling all of your moving needs!