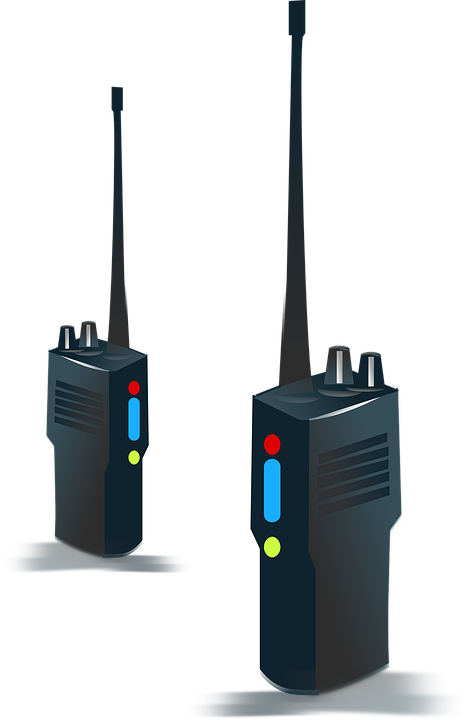 How Do Fire Radio Scanners Work?
Photo from Pixabay
Originally Posted On: https://bkfireradios.com/how-do-fire-radio-scanners-work/
Close to 55,000 wildfires have burned over 6.8 million acres in the US so far this year.
Fire radio scanners are used by emergency fire crews to communicate real-time information as they battle blazes.
As new fires emerge every day across the United States, having a radio scanner can provide you with up-to-the-minute information on where they are.
Discover the range of scanners available, beginning with these multi-function portable scanners.
Like to learn more? Read on to discover what fire radio scanners are, how they work and how vital they are to the fire service.
What is a Radio Scanner?
A radio scanner allows you to be one of the first to hear breaking news as it happens. A scanner allows you to tap into radio frequencies used by services like firemen and emergency crews to communicate information in real-time.
You can scan between different frequencies and save the ones you listen to the most. Listening to local radio frequencies can give you information on any fires, car accidents, road closures, floods, or other events that can impact your daily life.
Radio Scanners Explained
It is mind-boggling to think about it but there are hundreds of radio waves all around us at any given time. if you turn on the radio in your car, house, or on your phone, you'll be able to get frequencies on the AM or FM bandwidths.
If you scan up and down the dial, you'll discover radio stations you've probably never heard of or listened to.
When you turn on your cell phone, it sends and receives frequencies while it is switched on. It transmits information about your location, internet connection, the running of any apps, any messages you've sent, or any phone calls you make.
You'll know how important a frequency is when you find yourself in a place with no connection to a phone network or internet provider.
A baby monitor uses frequencies to deliver and receive information. The monitor has two parts.
One part is located beside the baby and is for listening to or watching the infant. The other part can be set up at a fixed distance away so that a parent or caregiver can still hear or see the baby's activities without having to be in the same room. The two-part scanner communicates via radio frequencies.
Space shuttles have used the same technique, albeit on a more advanced level.
Emergency services, including fire crews, use radio frequencies to communicate information among members of their team.
You will need a scanner if you want to tap into this vast array of radio waves and hear what is happening in your local area or further afield. A scanner is a device that picks up radio signals and transmits them back to the person holding the receiver.
What are Fire Radio Scanners?
Radio frequencies are immensely useful in emergencies. Fire crews, police forces, and ambulances use them to transmit information.
Fire radio scanners transmit information about the following:
The fire's location
How large it is
How many teams of firefighters are at the scene
Any health announcements for the local community
Any other information that emergency services need to communicate
This KNG2 scanner is a portable device and is used mostly among emergency services including fire crews. Reasons for its popularity include its tough material, watertight properties and it offers uninterrupted communication in times of urgency.
Fire Radio Scanner Guide
Scanners are portable devices. They can pick up frequencies when you are on the move as well as when you are at home.
They are also chargeable devices either by battery or by using your laptop.
Many scanners broadcast the weather reports from NOAA. In December 2021, several devastating tornadoes caused over 200 miles of damage across the US Midwest and South.
This makes having a fire radio scanner particularly useful during oncoming weather dangers like hurricanes, tornadoes, and fires.
Scanners have three operational modes:
Manual scan mode allows the user to go through the frequencies manually by using a dial or button on the device.
Scan mode is when the device is automatically receiving signals constantly while it is turned on. The device sends out signals to receive frequencies and broadcasts that information back to the scanner.
Search mode allows the user to set parameters for the device. For example, you can set it to search for radio frequencies between two bandwidths.
Becoming more accustomed to the device makes it easier to decide which setting you most prefer to use.
All scanners allow users to store frequencies that they may be interested to listen in to more often. When used like this, it is working like the radio on your phone. It allows you to save frequencies that you listen to most, like the ones of your favorite radio shows.
Other scanner features include:
Volume settings
Mute button
Numbered pad for entering in known frequencies or a range between two
Error display for when a frequency is not responding
Block button for when you want to stop certain frequencies from broadcasting to your device when it interrupts what you are currently listening to
Experts in Fire Radio Scanners
Get expert advice and a price quote from us here at BK Radio. With a range of scanners and expertise, you'll have your fire radio scanner up and running quickly.
We will show you how fire radio scanners work so you can begin benefiting from having real-time information about what is going on around you.
We have been in business since 1983. We offer a range of radio scanners to suit your needs. We have experience with government bodies, schools, sports organizations, and hospitals.
Right now, we have discount packages available on BK Fire Radios, popular with firefighters. We also offer warranties and the repair on our warranties.