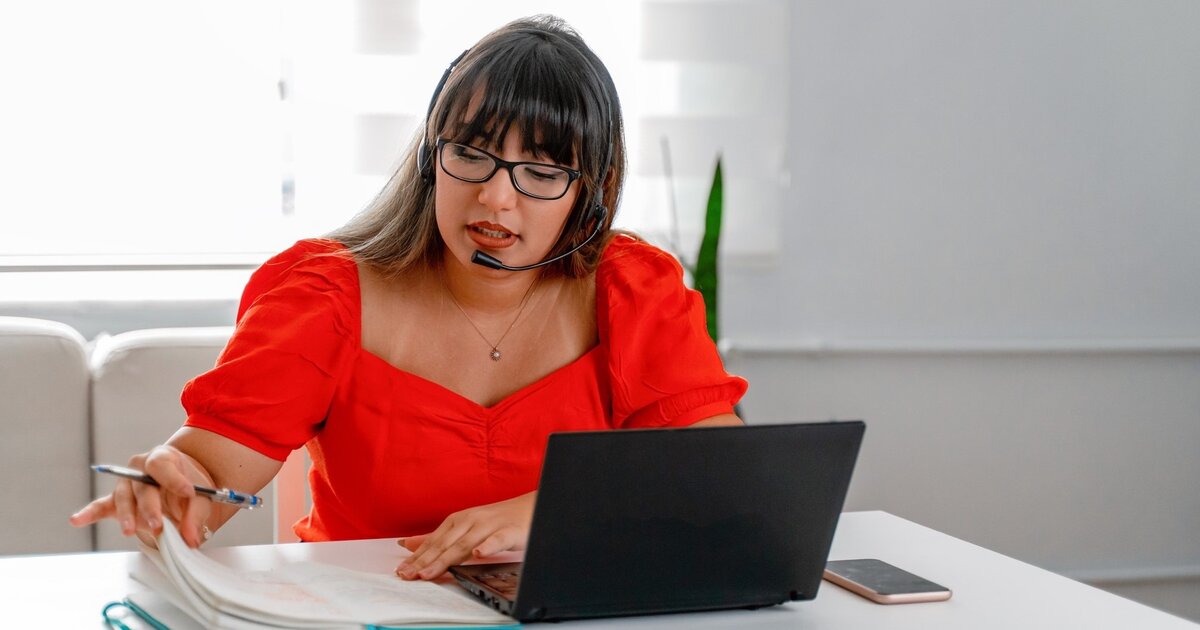 Working With an Interpreter: How the Process Actually Works (With Tips)
Photo from Getty Images
Originally Posted On: https://telelanguage.com/blog/working-with-interpreter-tips/
Working with an interpreter is more commonplace than ever before in our world of global business and diversity. Certified interpreters are able to provide effective communication between non-English speaking / limited-English Speaking clients and providers, government organizations and businesses.
Interpretation services can also be used by the deaf or hard-of-hearing communities. Combined, the limited English-speaking communities of the United States (25 million individuals) and the deaf/hard-of-hearing community (10 million individuals) comprise more than 10 percent of the total U.S. population. Interpretation services have the capacity to empower these individuals, in situations where they may have otherwise felt defeated.
As a business owner, whenever you choose to invest in an interpreter, you can effectively advance your company's goals. Having a sturdy language-access program in place will benefit everyone involved, whether or not they're directly utilizing the interpretation services. It's important to empower and enable your employees, wherever possible. A skilled interpreter can help you to accomplish exactly that.
At Telelanguage, we offer a variety of interpretation services to our clients, depending on their unique needs. Interpreters and interpretation services aren't one size fits all — so, here's what we have to offer:
Telephonic Interpretation
Photo from Getty Images
At Telelanguage, we are the leading provider of telephonic interpretation services. Thanks to the work of our interpreters, businesses can dramatically enhance customer service for their limited- or non-English speaking clients. Our telephonic interpretation solutions are extensive, including full-time customer service, automated interpreter content, online and on-location training, performance improvement reviews, and much more.
Telephonic, or phone interpretation is just as effective and efficient as face-to-face interpretation, although it doesn't require individuals to be located within the same space. This makes it a highly versatile and flexible option, for those considering investing in an interpreter.
Interested in learning more about the value of phone interpretation, or just want to learn more about the process? Visit our Telephonic Interpretation Services page to keep reading.
Video Remote Interpretation
If you're ever interested in hiring an interpreter for video remote services, then Telelanguage is the place to turn. Video remote interpreting, or VRI, is an easy-to-use video telecommunication service, available to you anywhere in the United States. By using video phones and web cameras, interpreters are able to provide either sign language (including American Sign Language) or spoken language interpreting services. VRI is the fastest-growing system of foreign language interpretation in the United States.
Video remote interpretation comes with a number of benefits and can be utilized in a variety of situations. To start, it allows for quick and efficient response to emergency situations, in the case of both hearing and deaf/hard-of-hearing clients and patients. Given the speed of interpreter response, VRI is fantastic for urgent communication. Other on-demand situations, such as those not planned in advance, can benefit from having video remote interpretation at the ready.
VRI provides enhanced accuracy, whether it involves spoken language or American Sign Language. Plus, it's a highly cost-effective solution.
Does this sound interesting to you? Then consider downloading our free whitepaper, "Video Remote Interpretation: Face-to-Face Intricacies Over a Remote Platform," and head on over to our VRI Services page to learn more about getting started with video interpretation.
Zoom Interpretation
We offer Zoom interpreters to anyone, anywhere throughout the United States. Does your business make use of Zoom meetings, and could it benefit from involving interpretation services so you can speak to all of your customers, employees or associates? This is the perfect service for you.
During meetings, Zoom or otherwise, communication and understanding are vital. If these factors aren't there, then the meeting just isn't going to be as productive as it could be. Whether it involves limited-English speakers or hard-of-hearing individuals, having an interpreter during remote meetings can be a game-changer. If you're failing to communicate to even one individual during a business meeting, then the goal of the meeting hasn't truly been met.
The process of integrating a skilled interpreter into your Zoom meetings is simple and can even be provided to you outside regular business hours.
Learn more about our Remote Zoom Interpretation services here.
On-Site Interpretation
If you're not in need of a fast response but do require an interpreter for an event planned in advance, it might be worth considering an on-site interpreter. On-site interpretation services are exactly what the name would imply — rather than using a remote or telephonic mode of communication, an on-site interpreter is physically present during the exchange. In some cases, having an extra element of visual contact and increased human interaction can benefit the ease of the conversation. If you ever feel that this is the case, and are planning for an event in advance, then you may want to turn to an on-site interpreter.
Telelanguage has a wide network of on-site interpreters, and our on-site services are available 24/7/365. Our interpreters are also medically trained and certified, allowing them to communicate effectively in a hospital or medical setting. Additionally, depending on where you're located, one of our on-site interpreters can arrive in as little as half an hour. If the issue being discussed is time-consuming and complex, then on-site interpretation is likely the best route to take.
Want to see if this is the right solution for you? Visit our On-Site Interpretation services page.
The Best Process for Working With an Interpreter
Photo from Getty Images
Whether it's a business meeting or a medical appointment, an interpreter's greatest reward is being able to break down language and cultural barriers and provide understanding and communication. As working with a professional interpreter may not be an everyday encounter for most people, there are a few things clients can do to ensure that a session with an interpreter goes smoothly and offers the best results.
No matter what type of interpretation service you ultimately use, it's helpful to have some expert advice. We've gathered 13 of our top tips for working with an interpreter. Whether you're new to the process, or more experienced, this list can act as a helpful tool to make your time with an interpreter that much more successful.
13 Tips for Working With an Interpreter:
1. Brief the interpreter prior to a conversation.
Familiarizing the interpreter with essential information like who, what, where, and why will give the session a more seamless and professional flow. Also, briefing the interpreter on any point that may be sensitive will allow the interpreter to provide the appropriate tone for such issues.
2. The interpreter is there to purely translate what is being said.

Even when the simplest questions are asked, a trained interpreter will not assume your answer, or answer for you on your behalf. Your interpreter is a neutral presence providing communication and understanding, but is not meant to be involved in the conversation.
3. Ask the interpreter not to change or alter any part of the conversation.

A professional, trained interpreter will not alter the conversation. They are there to simply provide interpretation and understanding. If you are not used to working with an interpreter, understanding that the conversation is not being altered, but is a direct interpretation will help you to know that effective communication is taking place.
4. Speak clearly and in a normal tone.

Your interpreter may be trained to work at a quick pace, but it is important for clarity and accuracy to speak clearly and slowly. Speaking too rapidly, not pausing, or being unclear may result in information having to be repeated or clarified. This tip for working with an interpreter ensures minimal delays and disruptions to the interpretation process.
5. Allow more time for interpreted communication.

Sometimes with emergencies and last-minute meetings, time constraints may be a factor, but especially for meetings planned in advance, be sure to allow enough time for the interpretation process. Being rushed for time leads to ineffective communication in any setting, but when language barriers are involved, it is important to have the time to make sure everyone is understood.
6. Be aware of cultural factors.

When language barriers are present, there can also be cultural differences that may impede your meeting if you are not aware of them. Being prepared and understanding cultural differences will result in a more effective conversation and interpretation when working with an interpreter.
7. Refrain from using metaphors, acronyms, slangs or idioms.

While your interpreter is knowledgeable of metaphors and slang which are used frequently, such cultural phrases may not translate well into the target language. You will want to use more plain language, except for industry-related terminologies, such as business, finance, and medical terminology (as it relates). Use simple yet concise wording that will easily be translatable, making the process of working with an interpreter smooth and productive.
8. Remember to pause between sentences or complete thoughts.

Try not to interrupt when the interpreter is translating and listen to the entire string interpretation before responding. Remembering this tip will allow the best use of time, complete expression, and minimize any redundancy, or having to re-explain.
9. Speak directly to the non-English speaker, not the interpreter.

Remember, the interpreter is purely there to interpret for you and to provide understanding, but they are not part of the conversation. Speak directly to the non-English speaker, and look at them (not the interpreter) in a face-to-face or video remote meeting.
10. Treat the interpreter as a professional.


Interpreters are trained professionals and treating them this way will make your client/patient feel at ease with the conversation and give you the best results for effective communication.
11. Permit only one person to speak at a time.

Make sure in a session with an interpreter that only one person is speaking and avoid interrupting. This can confuse the conversation, and take more time if things need to be repeated or re-explained. Remembering this tip will provide the most accurate interpretation and flow of conversation.
12. Develop a recognizable "secret signal" for you and your interpreter.

Consider agreeing with your interpreter on a gesture they can use if you (the client) need to slow down. This will ensure that there's minimal disruption to the flow of your conversation, and it's an easy-to-understand indicator capable of making a big difference.
Whether it's a simple sign, signal, or gesture, your interpreter should have a quick and easy way to let you know you're speaking too quickly. This kind of system benefits everyone involved in the conversation, as well. Then, your interpreter will be given enough time to keep pace with your speech.
13. Try to segment your speech.

This is another tip intended to help the flow of your conversation — it also helps to ensure maximum clarity, for the interpreter and the audience alike.
Try to organize your speech with unambiguous segments, clearly chunked together. If you choose to present your information in this way, you'll be making your interpreter's job that much easier. Consider speaking to your interpreter about this in advance, so that you can arrange this type of system.
Want to save these tips for easy access when you need them?
Get the Free Download: 11 Tips to Effectively Communicating With an Interpreter
Arming yourself with these simple tips will help you communicate effectively and get the most out of working with an interpreter.
Telelanguage is Here For Your Interpretation Needs
Photo from Getty Images
Communication is important. Being understood is important. Telelanguage has been proving understanding for nearly 30 years. Our team of 6,000+ certified interpreters are ready to speak in over 350 languages. We offer complete language service solutions, including telephonic interpretation, on-site interpretation, zoom and video remote interpretation. We also offer document translation services.
Have a question? Chat with us live or contact us for more information and a free consultation.