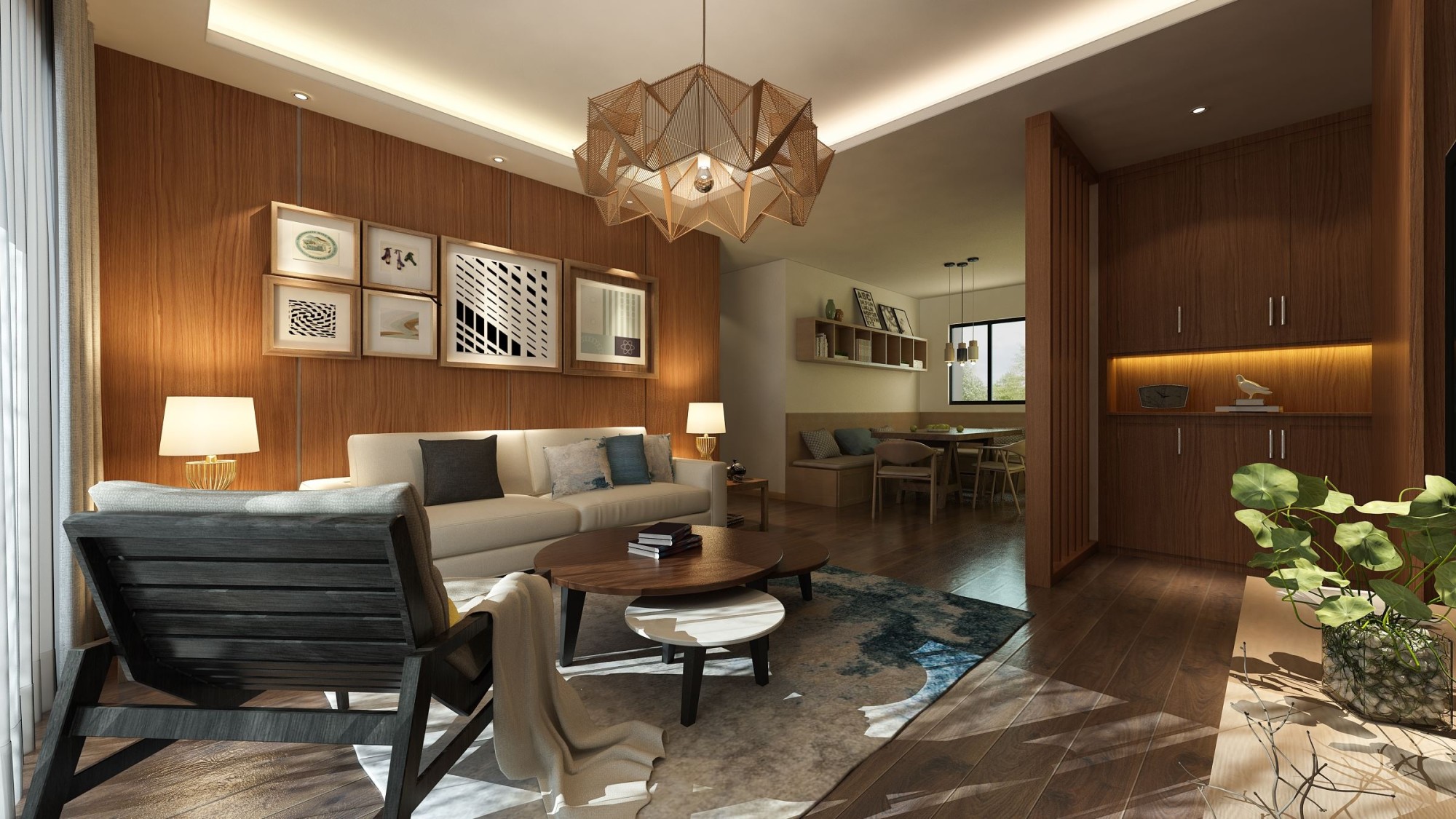 Bright Ideas: 6 Essential Living Room Lighting Tips
When you purchase a new home or move to a new apartment, you may fall in love with the natural lighting from the large windows. Once you move in, you may have gorgeous furniture that is perfectly arranged. 
Unfortunately, if you do not have proper living room lighting, you won't be able to see most of this furniture or the wonderful arrangement. Instead, you will have to rely on harsh, too-bright overhead lighting. 
We're going to discuss living room lighting ideas and how you can incorporate them into your home. Keep reading for more information!
1. The Centerpiece 
Living rooms are typically a fairly large space, with most offering some type of overhead lighting. Usually, the overhead lighting is in the form of recessed lights that offer far more brightness than you need. 
Instead of blinding your guests, you can choose to install a softer center light that illuminates without being too bright. This can be done by installing a ceiling fan with lights. If you're feeling fancy, install a ceiling fan with a dimmer to set the ambiance as needed. 
Ceiling fans aren't for everyone, though. Should you want a more modern look, consider a pendant light or choose a vintage chandelier for a classic style. You can find several affordable options at big box stores but also look at online stores for your lighting needs. 
2. Floor Lamps
Years ago, the tall, black floor lamps with the bowl at the top were all the rage. Sometimes that bowl matched the rest of the lamp, while other times it was frosted glass. 
This trend lasted far too long making people leery of using this style of lamp in their home. Forget about that old style! There are so many gorgeous, functional floor lamps available to fit any living room design. 
Floor lamps are especially helpful for lighting up a drab corner, helping to make the room appear larger. When you choose a 3-way floor lamp, you can keep it on the lowest setting as you are winding down for the night, or turn it up to allow for reading or other activities. 
3. Table Lamps
Whether you have one table or several, choosing a small table lamp is important. Should you need multiple living room table lamps, they don't need to be the same, especially if one is on an end table and one is placed elsewhere. 
In fact, if they are not placed on matching end tables, these lamps should complement each other but not be identical.
Table lamps will serve as accent lighting. You can turn them on all at once without the light being overwhelming or you can pick and choose to set allow for ideal brightness. 
If you do not have a centerpiece or overhead lighting, this may turn into your primary source of light. If this is the case, choose lamps that can handle high-wattage bulbs to adequately light your space. 
4. Lights to Get Things Done
While floor lamps can help light a cozy reading corner, there are times where you aren't reading for pleasure or are working hard on a project. These projects often require a bit more lighting than a table lamp can offer. 
This is where task lighting comes in.
This style of light is bright and focused on a particular area. It is not meant for lighting the entire room so much as it is helping you to see what you're doing. 
If you happen to have a favorite spot on the couch, a desk, or a particular chair that you sit in to complete work a task lamp might be exactly what you need. This style of light may even help you increase productivity and complete tasks faster!
5. Brighten Your Mantle
Mounting a television over your mantle has become increasingly popular over the past years. Some people choose to go against this trend in favor of keeping their mantle available for artwork, family photos, or travel souvenirs. 
You can add a small light to your mantle regardless of your TV mounting preference. However, if you fall into the second group of people, a lamp can help illuminate your beautiful possessions. 
Not everyone has the mantle space for a lamp. When this is the case, wall sconces are a perfect option. This type of lighting mounts to the wall, freeing up a bit of space. You can choose an asymmetrical look by only mounting to one side or mount these lights to both sides of your mantle. 
6. Show Off Your Art
You likely have at least one piece of art or a family photo that is on canvas. Chances are also high that you are proud of these items. 
To better show your gorgeous pieces, consider a picture light or art lighting. These lights are not meant to be lamps or task lighting but they provide additional accent lighting. 
Choosing these lights will offer a classy look when the overhead lights are off and other accent lamps are in use. This type of lamp also can serve as a night light when everyone has gone to bed. 
Mix & Match Your Living Room Lighting
It's unlikely that you can use every type of lighting that is mentioned in this article. However, you can choose to layer your lights and use several types of lamps or lighting for your space. 
In fact, opting for several types of lighting will give your living room a cohesive, complete style. It will also allow you the ability to brighten or dim your surroundings to fit your comfort and activity level. 
If you enjoyed this article and would like more information about interior decorating, lighting room lighting, and current home design looks, check out the rest of our site!