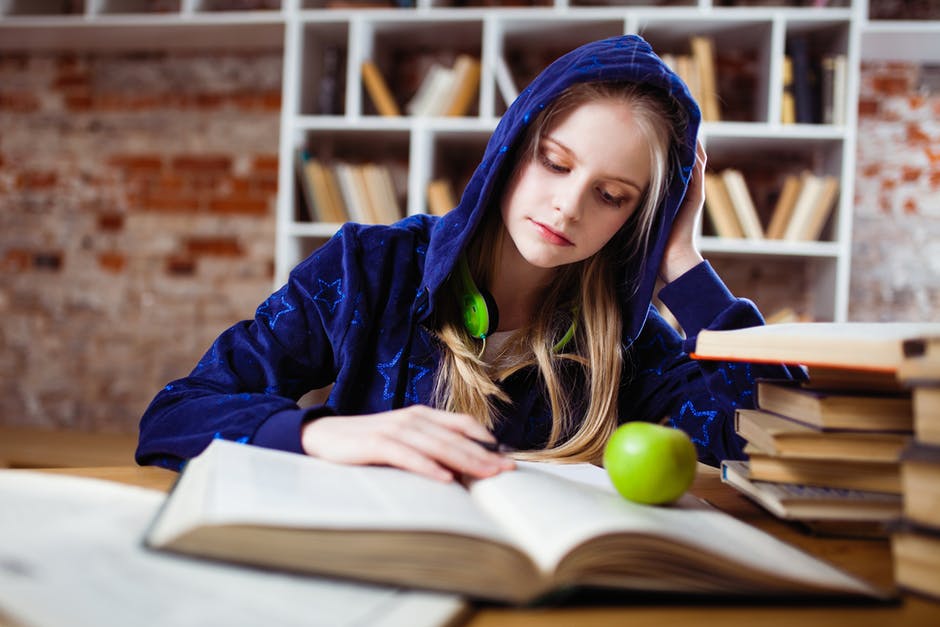 Apartments for College Students: A Declassified Survival Guide
College is a very exciting time. It's also a major adjustment. You're living away from home for the first time, you're in charge of your own schedule, and you're constantly meeting new people and trying new things. 
But, before you jump head first into college life, you first need to figure out your living situation. 
You need to decide whether you're going to live on-campus or off-campus. And, if you choose to live off-campus, you need to find an apartment and figure out your roommate situation. 
It's a lot to figure out, which is why we've created this handy guide. 
Read this declassified guide to learn everything you need to know about apartments for college students. 
Off-Campus vs On-Campus 
First things first, you need to decide whether you want to live on-campus or off-campus. 
To figure out which option is right for you, let's look at the pros and cons of each. 
Living On-Campus Pros 
One of the biggest advantages of living on-campus is that you don't have to deal with the process of finding an apartment, finding roommates, and furnishing your new place. 
You simply need to let your college know that you wish to live on-campus, and they'll take care of the rest. 
If you're a freshman or a transfer student we highly suggest living on-campus, as this is a great way to immerse yourself in university life and dorm life. Living in this type of environment makes it super easy to make new friends. 
Another huge benefit of living on-campus is that you'll have all the amenities you need at your fingertips. You'll have showering facilities, your own bed and desk, laundry, and pretty much anything else you can think of for a comfortable living situation. 
Plus, you'll be close to the library as well as your classes, which means you may be able to sneak in some extra shut-eye in the morning. 
Living On-Campus Cons 
Of course, on-campus life does have its drawbacks. 
With so many social options at your door, it can be hard to carve out some quiet time to study or just relax. 
Plus, on-campus bathrooms are typically communal, which means you might have to fight for shower time and mirror time. 
And, if you choose to live with a random roommate, it's pretty much luck of the draw in terms of how well you get along. 
Living Off-Campus Pros 
If you're looking for a living situation that's a bit more independent, then living off-campus is a great choice. 
Living off-campus means you'll have more space for privacy and your apartment will most likely be a lot quieter than dorm life. 
Plus, it can be nice to escape the on-campus bubble and get a better taste of adulthood and independence. 
Also, living off-campus means you don't have to deal with the rules and regulations dictated by your college. Aka, no need to worry about sneaking in a member of the opposite sex into your dorm or throwing a party. 
Living Off-Campus Cons 
Before you dive into the rental listings, it's also important to be aware of the drawbacks that come with living off-campus. 
Depending on where you live, you might find yourself feeling isolated from your friends and college life. 
Also, your commute might affect your ability to socialize (and make it to class on time). Furthermore, an increase in independence also means an increase in responsibilities. 
You'll be responsible for paying your utility bills, cable, and rent on time, and it will be your job to keep the place clean. 
Plus, finding the "perfect apartment" can sometimes be tough, as apartments around campus are often in high-demand and many college students renew their leases until they graduate. 
What to Know About Finding an Apartment 
If you decide that living off-campus is the right move for you, then it's time to start apartment hunting. 
Before you start looking for an apartment, the first thing you need to do is find roommates. 
Not only will roommates help save you money on rent, but they'll also prevent you from feeling too isolated. The best thing to do is to ask around in your friend group if anyone needs a place to live. 
College can be a really fun time to get a group of your friends together to live in the same place, so don't be afraid to get 4 or 5 people in on it. 
Once you've found your roommates, it's time to start looking for a place. Here are some things to keep in mind:
Decide What Features Really Matter 
Before you start the hunt, get your roommates together and decide on what features really matter to you. 
For example, if one of your roommates has a pet, then you need to make sure the place is pet-friendly. If piling dishes are going to be an issue, then make sure you get a place with a dishwasher. 
After you decide on a few must-haves, you should also make a list of "nice-to-haves". For example, a pool, a gym, or a balcony would all be nice-to-haves. 
Figure Out Rent 
You also need to make sure that everyone is on the same page when it comes to rent. 
When calculating how much everyone can afford, don't forget to add in estimated costs for utilities and other monthly bills. 
Also, if the bedrooms are different sizes, you may want to consider having the roommate with the biggest bedroom pay a little more in rent, and the roommate with the smallest one pays a little less. 
Start Apartment Hunting 
To find the perfect apartment, you can check for places on Craiglist or on real estate listing sites. 
You can also check with campus housing, as they often have ideas for places, such as the Ross Park apartments. And, it's also a good idea to ask around in your friend group, as it may turn out that someone has a lease that's expiring that they don't want to renew. 
When you're ready to sign a lease, be sure to read over the agreement carefully. It can even help to bring a parent with, as this can deter any sketchy landlords from scamming you. 
Apartments for College Students: Are You Ready to Find Your Dream Apartment? 
Now that you have this guide to apartments for college students, it's time to get out there and find your dream apartment. 
And, if you liked this article, be sure to check back in for more college-related tips and tricks.