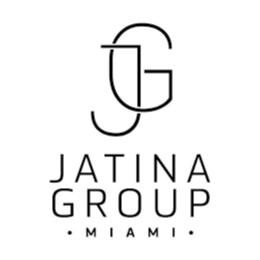 Handpicked by Airbnb CEO Brian Chensky, Jatina Group Continues to be Rated #1 Luxury Vacation Rental Agency in Miami
As a full-service villa rental company, Jatina Group offers guests complimentary concierge services, 24/7 guest support, and specialists who help travelers find the perfect villa for their vacation – all without charging any membership fees.
FOR IMMEDIATE RELEASE
Miami, FL, December 29, 2022 — Jatina Group, the company that specializes in luxury mansions that are perfect for every occasion, recently had the pleasure of hosting Airbnb CEO Brian Chensky in one of their villas in Miami.
After a successful stay in Miami, Brian Chensky wrote, "I enjoyed staying at this modern Miami villa [Villa Limon]. The property is very nice…" Chensky describes Jatina Group as a top company that was "very responsive to all of my needs."
For Jatina, luxury is attention to detail, originality, exclusivity, and above all, quality. That's why their exclusive mansions offer an excellent opportunity to take in Miami beaches and surrounding areas, breathtaking views, and fresh, sea-scented breezes in a private, more intimate setting during your stay. All of their rentals are bathed in rich architecture complete with luxury interiors and may also include their own swimming pools, private fence or barrier, WiFi, and flat-screen TV(s). They are also located not far from many local activities.
Why should you choose to travel to Miami?
A Miami Beach vacation rental provides luxury real estate, leaving you with a feeling of being on your own private island, with all the modern amenities you can imagine at your fingertips and convenient access to Miami's beaches, dining, and many other activities the city has to offer for the best of both worlds. The city has many prime locations throughout for luxury vacation homes in Miami. This includes Miami Beach, which is the main area for luxury vacation rentals in Miami. Some argue that Miami Beach offers some of the best luxury villas worldwide due to the city's lush environment and bustling water routes that can be accessed right from your luxury villa vacation rental.
In addition to vacation rentals, Jatina offers their customers top concierge services such as yacht charter, restaurant concierge, spa services, butler, driver, fresh groceries, chef, airport transfer, housekeeping, equipment, and family gear rental.
About Jatina Group:
Jatina Group has been rated the #1 top vacation rental agency because of the excellent concierge service provided paired with the 25+ mansions for rent. The experience is that of a 5-star hotel. The concierge is available 24/7 at your disposal & discretion. Meanwhile, just east of the city sits Miami Beach, an expansive island town rightfully nestled between the Biscayne Bay and the Atlantic Ocean, made famous for its wide beaches and affluent solid attraction.
For more information about their top-quality services and Miami villas, visit https://jatinagroup.com/. If you want to unlock the full potential of your Miami vacation rental, attract travelers from all over the world, and generate more rental income by partnering with them for full-service property management, contact their team of specialists today.
Contact Info:
Name: Mike Mansian
Organization: Jatina Group
Address: 1019 NE 87th St, Miami, FL 33138
Phone: (305) 351-1548
Website: https://jatinagroup.com/
Originally posted On: https://syndication.cloud/handpicked-by-airbnb-ceo-brian-chensky-jatina-group-continues-to-be-rated-1-luxury-vacation-rental-agency-in-miami/