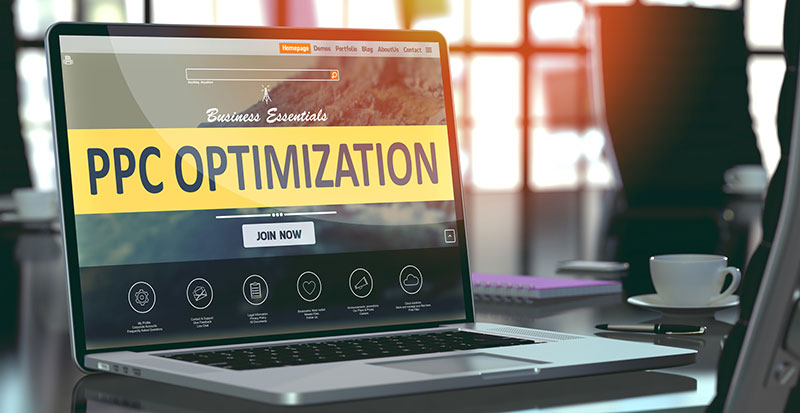 10 Lucrative Ways PPC Optimization Can Benefit Your Website
Originally posted on https://www.samsonwebdesign.co.uk/10-lucrative-ways-ppc-optimization-can-benefit-your-website/
Did you know that Google still continues to dominate the search engine market?
After all, its global market share is at 92%. That's why if want to get more exposure for your website, you need to optimise your content to fit their algorithm.
There are a lot of ways for you to market your business. This means you need to channel your efforts to the ones that work best for you. If you want to try PPC marketing, you need to make the proper PPC optimization efforts.
Are you ready to learn the benefits of PPC? Read on and find out more.
1. PPC Contributes to Your Business Goals
Most people find this benefit as the most convincing reason to use Pay Per Click Ads. At its most basic form, this can give you the push you need to achieve a lot of your business and marketing goals. The goals you can achieve can vary—from high-level brand exposure to an eCommerce sale.
Its simplicity means you can track any kind of conversion goal. It's a powerful tool that helps you align your website traffic drivers to your end-goals.
2. PPC is Measurable and Trackable
If you run your PPC campaign using AdWords, you can track and measure it without problems. Use the AdWords tool along with the Google Analytics. This allows you to see performance details such as:
Impressions
Clicks
Conversions
You don't need to guess anything on your PPC performance. The stats you need are available, showing how your campaign holds up. It also shows the kind of traffic as well as the results-driven using your budget.
3. Quick Entry
Are you worried that the PPC market has an oversaturation of competitors? If so, you need to know that you can easily jump into it without the need for extensive optimisation. It's often the opposite compared to other SEO campaigns since it doesn't take a lot of time and effort to achieve the same results.
Compared to other organic SEO methods, you get the benefit of targeting people unaware of your brand. That means you're not limited to your customer lists or your existing audience. It's like casting a wider net to find new customers.
4. You Have Control
Default PPC settings have different nuances. But in the end, you have total control over a lot of options concerning the way you reach potential customers. It starts with the keywords as well as the placements you choose or restrict.
PPC also gives a lot of flexibility in terms of budget. You can set your ad budget and bid using the money you're willing to spend. It's important to remember that you pay at least something close to the market rate for it to work.
5. PPC Complements Other Marketing Methods
PPC and SEO work well since the impressions and opportunities for traffic share the same type of audience. That means people use Google to look for services, products, or information. Using AdWords helps get the performance data needed to know where to prioritize SEO efforts.
Organic SEO strategies also help you decide how to proceed with your PPC campaign. If you use them together, you can align your content marketing strategies. It ensures that it's efficient and achieves your end goals.
6. Incredible Targeting Options
A lot of advertisers like taking a multi-layered approach using AdWords. It helps to ensure that you have full coverage no matter where you are in the network. It's also great for targeting the types with the potential to gain brand exposure.
That means you can target keywords using text ads or run ads using remarketing according to your audience's past behaviours. It also helps you focus on certain audience demographics that display the most promise. You can test and try out mixes that ensure the leverage of the entire AdWords scope.
7. A Large Trove of Marketing Data
A lot of data in Google AdWords pertain to performance information. But PPC performance isn't the only valuable information you can get. Each keyword's data can help dictate your SEO strategy and content marketing efforts.
You can use the keyword planner tool alongside the display planner tool to know where your audience is. It's also good to use third-party tools to cross-reference your competition's performance. This gives you a solid idea of what you need to do to gain a sizable market share.
8. PPC Show Results in a Timely Manner
Do you need to target an audience within a specific locale at a specific time of the day using the right ad? If so, PPC services are your best choice. PPC has location targeting and delivery options that allows you to select your device preference.
That means you can deliver specific ads to your target demographic at the right time. It's great since the ads will only trigger when they're within the area you chose. That increases your chances of getting new customers.
9. PPC is Agile
With the speed of PPC ads, you can expect more agility from it. You can test new products or marketing messages and receive rapid feedback. That means you only need to run a short PPC ad campaign to see whether these new things are viable for a more sustained marketing effort.
10. PPC Ads have Better Formats
Compared to organic listings, PPC advertising has more options. These options aid in adding more value to the people searching your targeted keywords. That means you can add call tracking as well as site links and customer reviews when using PPC ad formats.
Get PPC Optimization Today!
If you're on the fence when it comes to PPC advertising, look at these potential benefits. Even when you haven't done it before, test it out and see how it can help you. It's easy enough to get into due to its simple and straightforward design.
Do you need help with PPC optimization? You can contact us today to get you started. We have the right expertise to ensure that you get the most out of what you pay for.