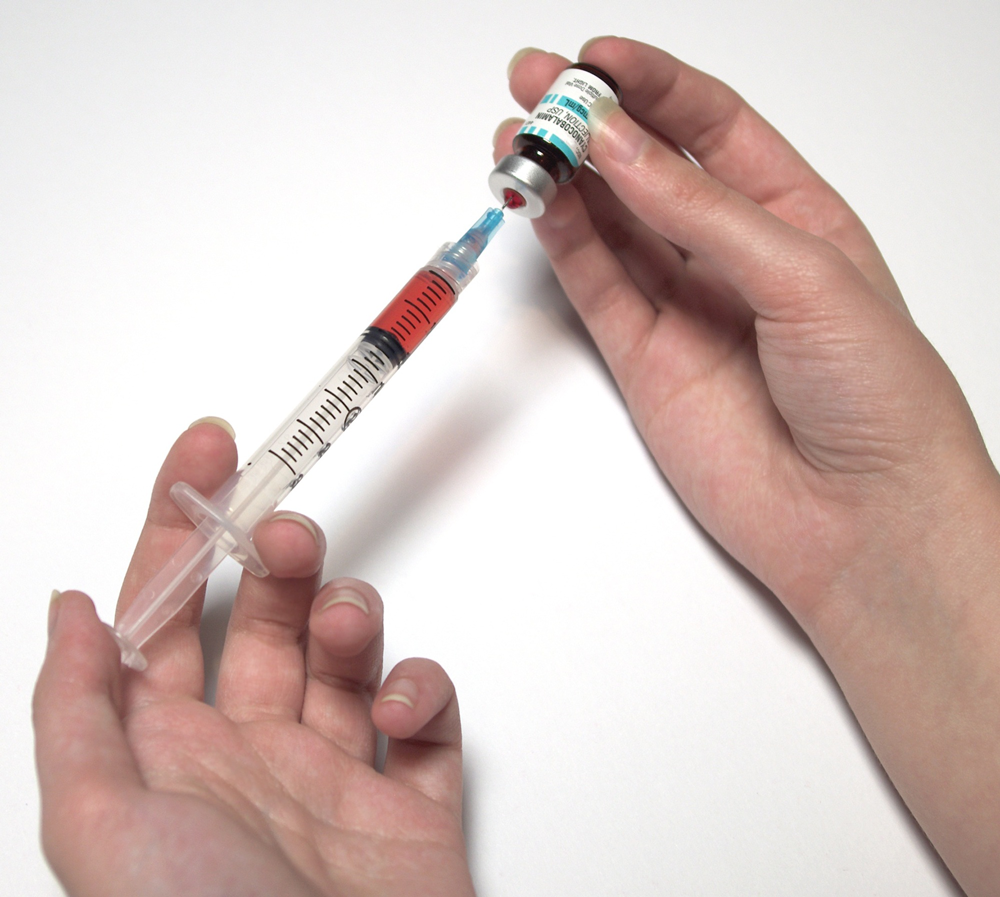 Fending off the Flu: The Top 5 Reasons to Get a Flu Shot Today
It's that time of the year – we're in the thick of flu season where many of us are sniffling away in the office or even retreating under the duvet at home to mend.
While the flu season has already started, it's not too late to get vaccinated and there are a ton of benefits to receiving the jab.
However, according to the Centers for Disease Control and Presentation, fewer than half of adults aged 18 years or older decided to get a flu vaccine in recent years.
Clearly, many people still need convincing. So, here are five reasons to get vaccinated this winter.
1. The Flu Can Be Serious
While we usually think a cold is easy enough to get over, the flu can be very serious. More than 200,000 people in the United States alone are hospitalized every year for illnesses related to the seasonal influenza virus. And believe it or not, but the flu can also be deadly, especially for the elderly or those with more vulnerable immune systems.
2. The Sooner You Get the Flu Shot the Better
As flu season starts around October lasting into May in the Spring, the sooner you receive your shot the better. This is so you can be protected as early as possible.
And remember, it takes around two weeks for your body's immune system to develop the antibodies to combat the flu.
3. Most People Are Eligible for the Flu Shot
Another reason to get vaccinated is that most people are eligible for a flu shot, making it a simple process. In fact, almost anyone over the age of six months is recommended to get a flu shot to protect themselves during the colder months.
4. Last Year's Flu Shot Won't Provide Adequate Protection from the Flu This Year
If you think you're covered because you had a flu shot last year, think again. There are a couple of reasons why you must get a flu shot every year.
The first is that flu viruses are clever and complex, so they're constantly evolving. Second is that your body's immune response to the vaccine eventually reduces. That means over the course of your life you'll need to take various flu shot types to offer continuous protection.
5. The Flu Vaccine Is the Best Way to Prevent Illness Caused by Seasonal Influenza Viruses
The flu vaccine is the best way to reduce an individual's risk of developing serious flu-related illnesses. So, if you want to say goodbye to the sniffles this winter and avoid a trip to the doctor's office – be sure to get your flu vaccine!
Reasons to Get Vaccinated from the Flu
There are plenty of reasons to get vaccinated from the flu, plus it's easy and cheap to get, so you have no excuses not to. Even if you don't mind getting sick, you could spread the infection to people who are more vulnerable and may have a more difficult time fighting the illness.
To receive your flu vaccination, book your appointment with us today for a flu-free winter.