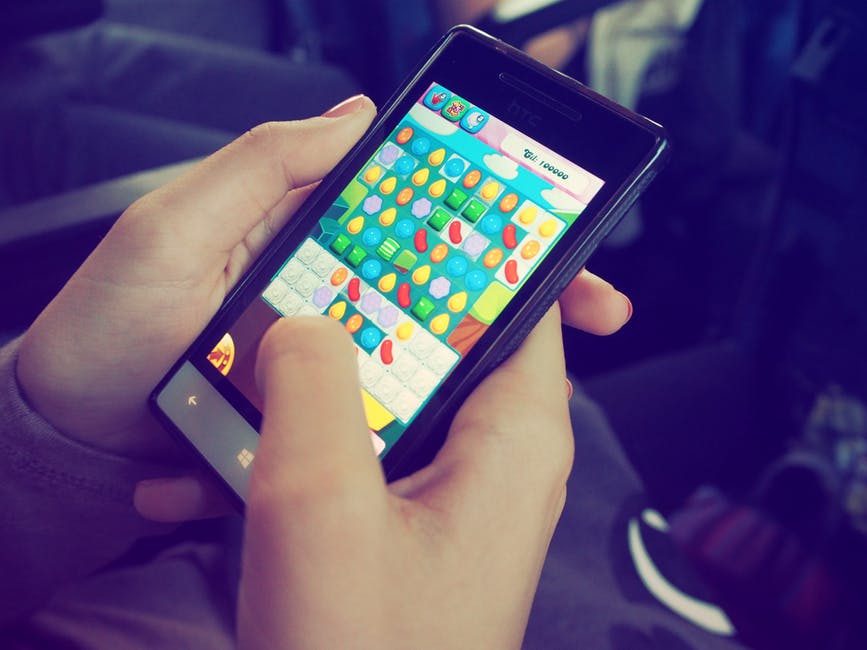 Entertainment Is Just a Click Away: The 10 Best Places to Play Games Online
Whether you're frustrated at work or bored in class, sometimes it's nice to take a break and play a game for a few minutes. Sure, you could run through a few rounds of Minesweeper or Spider Solitaire on your computer, but we aren't living in 1999 anymore. It's 2019, and online games are where it is at. 
There are tons of places to play games online and for free, so how do you start narrowing down the list? It's especially important to know which ones might drop a virus on your computer that pulls up inappropriate pictures at inopportune times – like when your boss or professor walks by. Read on to learn about some of the best free online gaming sites.
Pogo
Pogo is one of the best places to play free games online for both single-player and multi-player games. It has over 200 games, including word, puzzle, casino, arcade, hidden object games, and more. You can sort games in each of the ten categories to see which ones are most popular. 
If you want to play offline, some of the games on Pogo can be downloaded to your computer. The website does include ads, and there are some pay-to-play aspects to some of the games. But access is free, and you only have to register if you want to enter drawings for prizes and store your game stats.
Addicting Games
Addicting Games, true to its name, has tons of amazing free online games for you to play. They have escape, car, zombie, shooting, and many other kinds of games available. You can sort through all the games with a number of filters, including by popularity, by category, and even by player number. 
You do have to have Adobe Flash to be able to play games on Addicting Games, but it's a free download. You don't have to have a user account to play the games, but if you want to leave comments on the games (a popular feature), you'll need to sign up. "The Impossible Quiz," "Flight," and "Sniper Team" are some of the more popular games available on the site.
Armor Games
If you're looking for the world's biggest collection of different game types Armor Games has you covered. They have an astounding 150 different categories of games you can choose from. These include shooting, strategy, arcade, puzzle, sports, action, and adventure games.
Armor Games, like many free online bingo games and gaming websites, shows advertisements in order to make their money. If you go through their free registration, however, you'll see fewer ads and get some other perks. They also have mobile games available for free if you prefer to play games on your phone.
Big Fish Games
Big Fish Games has more than 2,000 free games available for your enjoyment, an astounding number. A large number of these are downloadable, so you can play offline if you prefer that. Their categories include mahjong, puzzle, casino, hidden object, brain teaser, and many more.
You do have to have Adobe Flash to play Big Fish games, and there are some pay-to-play elements. Some of the games will only work as demos unless you give them credit card information and sign up for a paid account. They also have games available in the Apple and Android app stores.
PCH Games
Publishers Clearing House Games (PCH if you're friends with them) has some awesome benefits that other gaming sites don't offer. It's true that the site formerly known as Candyland doesn't have as many games as some of its peers. But they do offer an opportunity for you to win real prizes by playing their games.
PCH Games has a token system similar to an arcade that lets you amass tickets that you earn by playing their games. You can then cash those in for prizes when you reach certain amounts. You have to sign up for a user account if you want to take advantage of that, but if you plan on just playing, you don't need to register. 
Kongregate
Kongregate may take the cake for the largest number of games available for users to play. The site has a staggering 100,000 free online games available to users, with no registration required. Their categories include shooter, RPG, adventure, racing, puzzle, music, and multiplayer games, as well as many more.
Although you don't have to sign up to play on Kongregate, the registration is free, and it comes with some perks. You can see how many people are online at any given time and chat with them while you play. If you do sign up, you can track your game stats and collect different achievement badges.
Miniclip
Miniclip may not have quite as many games as Kongregate, but what it does offer is great quality. There are puzzle, sport, word, stunt, and dress up games, as well as a ton of other categories. And they're constantly updating the site; you can subscribe to an RSS feed that lets you know when a new game is released on Miniclip. 
You don't have to register for a user account, although it is free and comes with an avatar creation option. You can download some of the games if you want to, and a select few of them have mobile options, too. You do need Adobe Flash to play on Miniclip, though that's true for most of the sites on this list, so it's worth the download.
Find More Places to Play Games
If you're looking for a quick break at work or a way to kill an evening, any of these sites will do the trick. They're awesome places to play games, and with the variety of options out there, we guarantee you'll never get bored. So take a break and go shoot some aliens; you deserve it.
If you'd like to learn how to bring more people to your website, whether gaming or otherwise, check out the rest of our site at Article City. We provide information about inbound marketing to help you drive more traffic, sales, and leads with content. Check out our articles about digital marketing today.