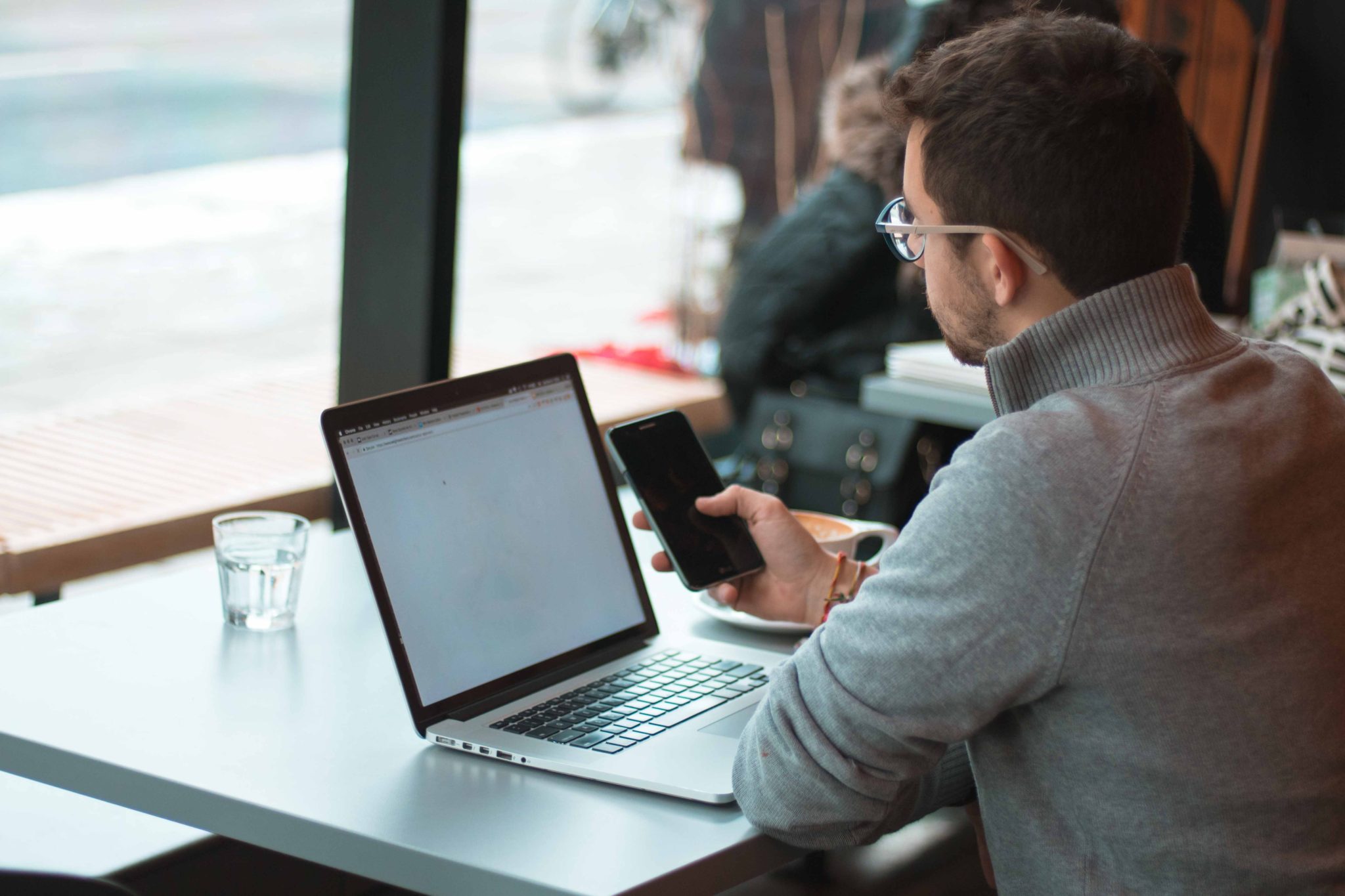 The 2020 Guide to Social Media Lead Generation
Photo From unsplash
Originally Posted On: https://93x.agency/guides/social-media-lead-generation/
Social media lead generation can be a rich reservoir of business for B2B companies. In fact, 83% of B2B marketers use social media, so ignoring this channel can put you at a serious disadvantage.
The reason social media is such an effective place to find leads is simple — this is where your audience spends their time. 55% of B2B buyers look for information on social media, and it's the perfect place to reach them.
In this article, we'll look at some of the best social media platforms for B2B lead generation and how to get the best results out of them.
Facebook for B2B Lead Generation
Facebook is the world's most popular social media platform and a powerful tool for B2B lead generation. There's a reason 67% of B2B marketers consider Facebook the best choice for lead generation. Here are some of the ways you can use Facebook to get more leads.
Targeted Facebook Ads
Facebook ads are one of the best ways to generate B2B leads on the platform. To get started with these, install a Facebook pixel on your websites. This will gather data about your audience so you can target your ads at the right people who are most likely to respond.
Ads should focus on showing your audience that you can solve their problems. Make it easy for them to sign up and become a lead by using a strong call to action.
Facebook Remarketing
You can also use remarketing to improve the performance of your Facebook ads. This is where customers are shown ads specifically based on their previous online activity.
Start by creating 'customer lists' based on users' info and target them with personalized messaging. You can also retarget ads based on the sites customers have visited in the past and their behavior on your pages.
Lead Generation Forms
This is a feature that allows users to quickly sign up for your offer directly through a Facebook ad, with no need to visit your landing page. It cuts out an extra step and removes a potential source of friction, making the pathway to becoming a lead as smooth as possible.
Be Active in the Right Groups
Facebook business groups can be a great source of B2B leads if you use them correctly. Spend time in the same communities as your audience and join discussions regularly. Answer questions, provide real value and position yourself as a knowledgable authority.
Create Valuable Content
Facebook has an enormous amount of users — 1.6 billion are active daily. This makes it perfect for reaching large audiences of potential B2B leads. Creating valuable, share-worthy content like Facebook posts, blogs, videos, and infographics is a great way to reach these potential future customers.
LinkedIn for B2B Lead Generation
LinkedIn is one of the best platforms for finding new leads — 79% of B2B marketers say LinkedIn is a good choice for lead generation. There are lots of ways to boost your chances here.
Lead Generation Forms
Similar to the corresponding feature on Facebook, LinkedIn's lead generation forms allow you to capture relevant user information through a form in the ad itself, rather than sending them to a landing page and introducing the friction of an extra step.
Optimize your Profile
Your LinkedIn business pages should clearly outline what you do, the results you've delivered in the past, and how to get in touch. This is a good opportunity for SEO; make sure to include relevant keywords that your audience will be searching for.
Share Content
LinkedIn allows users to share articles and long-form posts, which is a really effective way to reach your audience, build a reputation, and generate leads. As with all kinds of content, your focus should always be on providing value and solving relevant problems for your readers.
Join Groups and Discussions
LinkedIn is a rich source of active business groups, and in many cases is better than Facebook for this. Join relevant groups and participate in discussions with a focus on providing real value and showing members that you're a reliable source of knowledge. Over time, this will result in leads.
Twitter for B2B Lead Generation
Twitter is a hugely popular platform and a great tool for finding new leads. It's less text-heavy than Facebook and LinkedIn, favouring snappy soundbites and surface-level interactions, but this can work in your favour.
87% of B2B marketers use LinkedIn for marketing and 66% of people have discovered a new business on Twitter, proving that it's a valuable source of leads.
To make the most of Twitter:
Tweet at the right time. Find out when your audience is most active and time your tweets so potential leads will be online to see them.
Use hashtags properly. Hashtags are a useful way to target new people who don't yet follow you. If used correctly, they can grow your follower count and spawn countless leads.
Optimize your bio so you show up in searches from potential leads. Clearly state what you do and use relevant hashtags.
Join discussions with audience members by replying to their tweets and providing value
Use targeted Twitter ads. This initially allows you to target your audience by location, gender, and language. More advanced options include keywords, behaviors, and event targeting (users who have shown interest in certain events).
YouTube for B2B Lead Generation
Video is a huge part of modern marketing and lead generation. 87% of businesses now use video as a marketing tool — up from 63% in 2017 and 81% in 2018. Videos are a good alternative to text-heavy blog posts and emails.
To make the most of YouTube for lead generation, you should:
Target keywords in your videos and descriptions for SEO
Work with influencers and see if they will promote your products or services for a fee
Always encourage your viewers to like and share your videos to boost the reach
Other Social Media Channels for B2B Lead Generation
The above four platforms are the most effective social media channels for generating B2B leads, but there are many others that are still worth considering.
Instagram is more B2C-focused but is still a useful source of B2B leads. You can use Instagram lead generation ads in a similar way to other platforms. Another useful feature is the ability to create 'lookalike audiences' — groups of users based on your current followers that can contain lots of potential customers. Instagram stories are also a great way to cut through the noise and engage B2B followers.
Pinterest is more image-focused than other platforms, which makes it an engaging alternative to channels that use a lot of text. Use infographics here to reach your audience, and use the small amount of copy effectively with relevant keywords.
Slideshare can be a useful platform for conveying information in a quick and accessible way in the form of a presentation. For best results here, it's best to invest time in creating eyecatching graphics. As with all content, remember to provide as much value as possible, and make sure to include a strong call to action.
General Tips for B2B Social Media Lead Generation (For All Social Media Channels)
Run Contests and Sweepstakes
Social media contests and games can be a really effective way to engage your audience and capture leads in exchange for the chance to win. Sweepstakes ask participants to perform some kind of action, like provide their email information, in order to enter the competition and be eligible for a prize.
To run a successful contest, you'll need to offer a worthwhile prize that participants will actually want to win, like a free subscription to your service. It's also important to make sure you ask for the right entrance requirements. Since your goal is lead generation, you could ask for participants to sign up to your email list, or just share your post with their followers.
Another option is photo contests. You can ask your followers to share a photo of them interacting with your products or brand in some way, and they'll be in with a winning chance. This is a great way to generate (basically) free publicity and find some new leads.
Lead Magnets and Gated Content
Placing lead magnets in your social media ads can ramp up your B2B lead generation. This is where you ask users for information (like their email address) in exchange for some kind of valuable, gated content. This could be:
An ultimate guide or exclusive article
A cheat sheet (basically a one-page summary of a larger piece of content)
A big research piece relevant to your audience's industry
A webinar or presentation
Geo-Targeted Search
If you're a locally-based company, you should definitely be restricting your social media ads to your geographical area with a geo-targeted search. This way, you'll only target leads who are relevant to you, saving money and using your marketing more efficiently.
Even if you aren't a local company, this can still be a good idea. It helps restrict to leads who live in your country, speak your language, and will make use of your services.
Track and Optimize
As with all good marketing, B2B lead generation activities on social media should be carefully monitored and tracked. Here are some of the metrics you should be tracking.
Engagement
Engagement consists of activities such as likes, shares, retweets, and comments. Basically, every time a member of your audience actually engages and interacts with your brand on social media, it's an engagement.
It's important to track this because it shows that your social media efforts are working. High levels of engagement mean more active and engaged followers, and they're more likely to become leads and loyal customers.
Conversely, low engagement means you're failing to connect with your audience. Maybe you're not addressing their pain points, or perhaps there's a failure to target ads correctly. Tracking engagement can help you highlight and fix the problem.
Reach
Reach is a measure of how many people are seeing your ads and posts. It measures the total number of unique views for each post, which is different from impressions, which tracks the total number of views.
In other words, if reach and impressions are the same for a post, that means most people are only seeing the post once. This helps you understand how much exposure a post is getting, and allows you to tweak this to reach more potential leads.
Click-Through Rate
Click-through rate, simply put, measures how many people who saw your ad went on to click the CTA. A low click-through rate means that your ad is failing to compel more viewers to take the desired action.
If that desired action is becoming a lead, this could harm your lead generation effort. It's a sign you need to optimize the ad more, perhaps by investing in better copy or creating a more compelling offer.
Cost Per Click and Cost Per Lead
Cost per click is a measure of how much you are paying in terms of advertising spend for each click. Cost per lead is how much you're paying for each captured lead. Tracking these two metrics helps you spend your budget more efficiently.
Lead Generation Rate Per Channel
This is calculated by taking the number of leads you've generated on a specific social media platform and dividing it by the total number of your visitors on that platform.
It's a clear way to find out which channels are working most effectively, showing you where your audience is most likely to become leads and allowing you to focus on areas that work.
Social media can be an excellent source of leads for B2B companies, and if you take the right steps it's possible to find an ongoing stream of business here. There are a number of channels to get familiar with and it can take some practice, but the rewards are well worth it.
To find out how 93X can help you get results with your B2B lead generation on social media, get in touch with us today.