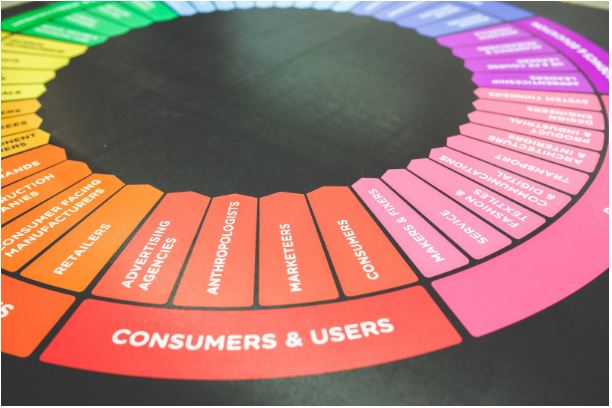 Diversify Your Customer Base in Four Steps
It may not feel like it in the headlong rush of starting your own business, but there does come a point where you stick your head above the parapet and realize that your fledgling company is flying. You've gained some recognition for your products and services, you've reached out to customers, you're developing a following and beginning to generate a healthier profit line.
However, there is rarely any resting on your laurels when it comes to business. Instead, it's time to set your sights on new paths, and before you exhaust the limitations of your current market, explore new audiences and sectors to put your mark on. When you reach this juncture, there are basically two routes to go down – you can either opt to ramp up your efforts with marketing to try and broaden the audience you reach or you can expand with a new product or service, which either wins you more business with your current customers or gives you a fresh offer to attract new ones. Mapping out your path to growth is about defining where you are now, where you're aiming to be, and the roadmap which will get you from point A to point B.
Know Your Market Slide
Any business which is successful only becomes so by understanding totally who their customer is and how best to serve them. Of course these needs – and wider macroeconomic factors – shift over time, so what suited perfectly a year ago may now be hopelessly out of date. By identifying your 'market slide' – their expectations, your current offering and how you adjust the two – you can go a whole lot further. It all starts with data  – every move that you make should be underscored with it. Take every opportunity of asking your customers what they want and make sure the result is a feedback loop which influences your business strategy and your actions.
Find New Audiences For What You Do
New market sectors open up all the time, so if you're planning to target a new audience, again doing your homework is absolutely key. There may be avenues out there you haven't considered – such as B2B organisations taking on a customer facing dimension, or finding government tenders for business when you've only ever worked for the private sector. If there's a demand, it's an opportunity for your organisation to profit – as long as you understand who you're targeting, and how you can meet their needs.
Get Your Financials In Place
A move to expand in hopes of new profits is certainly going to involve some short-term financial pain – you will almost certainly have to pay out for new research, product development, marketing and a host of other costs to launch or re-position what you do. It may be that you have built up a certain amount of liquidity in your books to finance this, but most businesses will need to seek out growth capital funding. There may also be opportunities to use business loans, but whichever route you go down, you definitely need to make sure that the money side of your business is well in order, and that you have enough of a buffer to see operations safely through a growth transition.
Spread The Word
Once the money is organised and you have a plan, the spark is effective and timely communications. Devise a multichannel campaign marketing strategy to get the word out about what you have to offer – this will involve creating new content to showcase what you do. It could be a series of behind-the-scenes videos, white papers which offer new insight, working with influencers on an outreach program or even getting a slot as keynote speaker at an industry conference. You may need to outsource in order to get this right. Again, let your data guide you on how your audience will best digest your new messages. When you see those new sales rolling in, you'll know that you're on the right track.
Image via Pexels – C00 Licence