Distant Shores: 7 Best Beaches in UAE
Over 12 million tourists visit the United Arab Emirates per year, and with good reason.
UAE has some of the most spectacular beaches in the world and you're not going to want to miss a single one.
So, grab your shades and your beach towel and read on as we list the 7 best beaches in UAE.
What are the Best Beaches in UAE?
It's worth noting that the UAE has more than seven beaches and much more to do than sunbathing. You could check out the incredible nightlife, or even go dune bashing in the desert.
But right now we're going to take you on a tour of the 7 best beaches in UAE!
1. Kite Beach
Kite Beach is your go-to destination if you are into watersports like paddleboarding, kayaking or wakeboarding. The beach gets its name from the thriving kitesurfing scene.
It is the premier destination for kitesurfers in the UAE.
The beach also boasts a host of restaurants, snack shacks, and dessert bars. All this makes it the perfect hang-out spot for the fun-loving and adventurous tourist.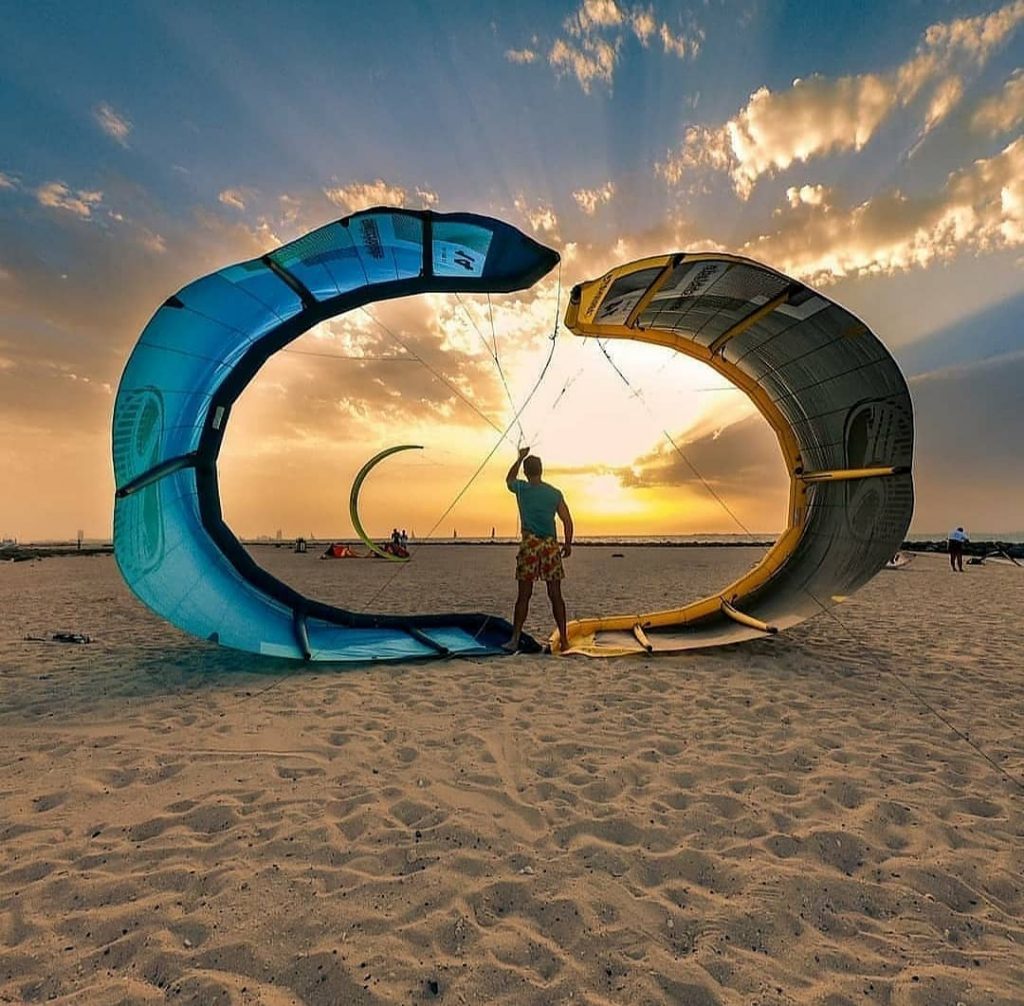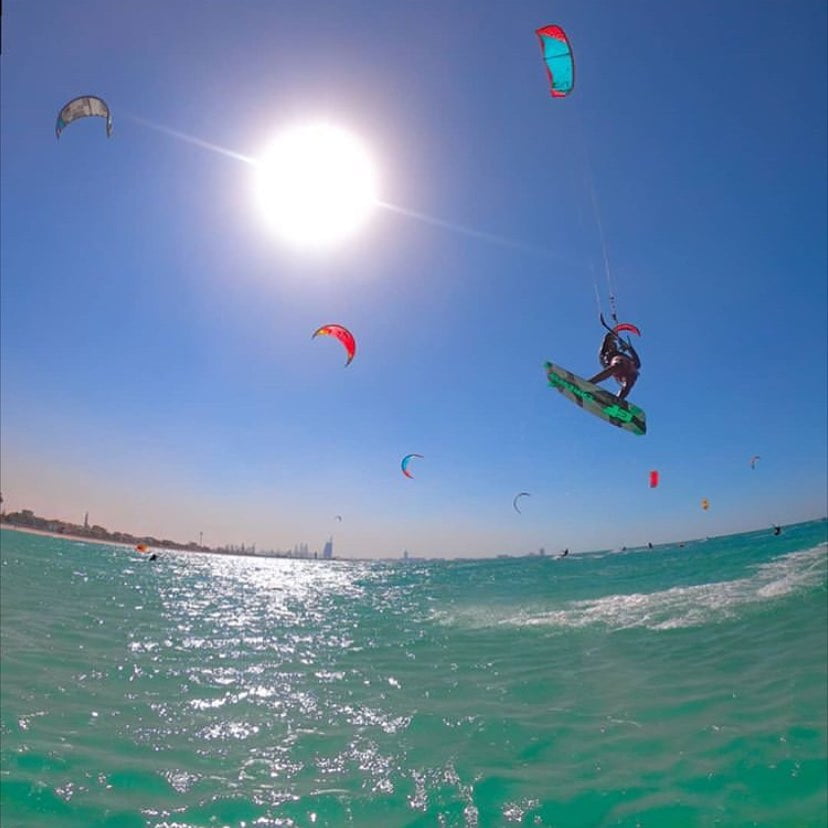 2. Al Mamzar Beach Park
For just 5 United Arab Emirates Dirham (about $1.36 US) per person, you could spend the whole day relaxing on Al Mamzar Beach Park.
The park boasts a choice of 5 sandy beaches complete with a host of watersports and games.
Amenities include BBQ areas, private air-conditioned chalets, a swimming pool, and even a skate park. The beach park is family-friendly with loads for the kids to enjoy.
Mondays and Wednesdays are ladies-only days, however, so no boys allowed.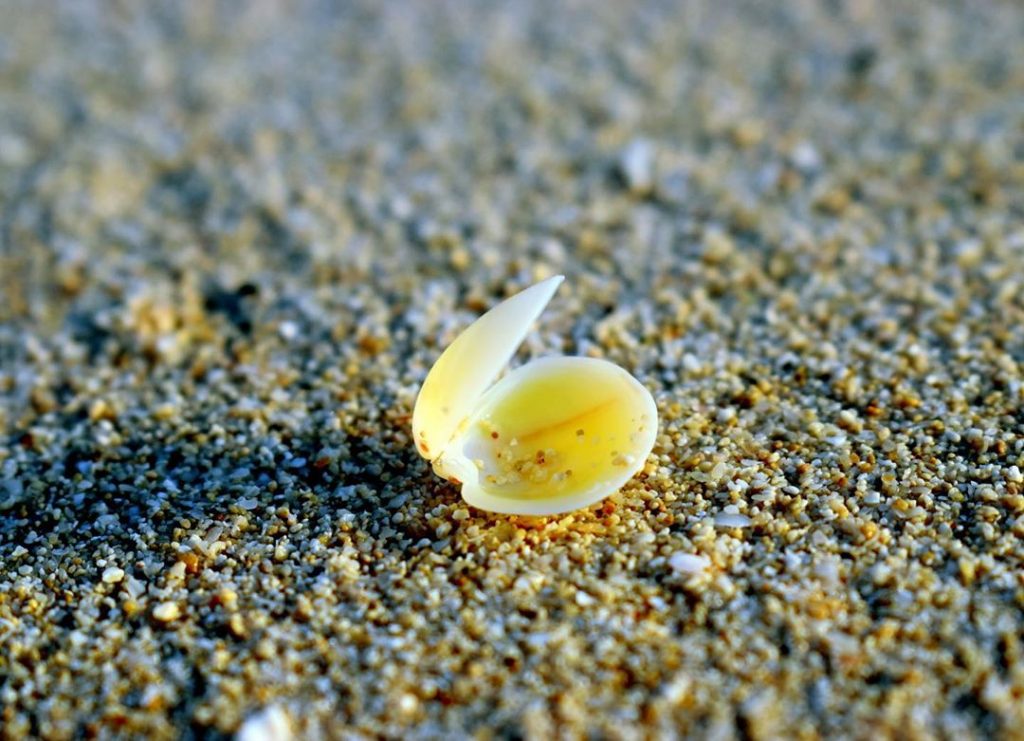 3. Jumeirah Public Beach
Sharing the sea with UAE's iconic Burj Al Arab, Jumeirah Public Beach is a hugely popular destination with tourists. This is thanks to its lack of entrance fee and its proximity to attractions such as the Wild Wadi Water Park.
Jumeirah Public Beach beach features BBQ areas, playgrounds for the kids and a sports facility.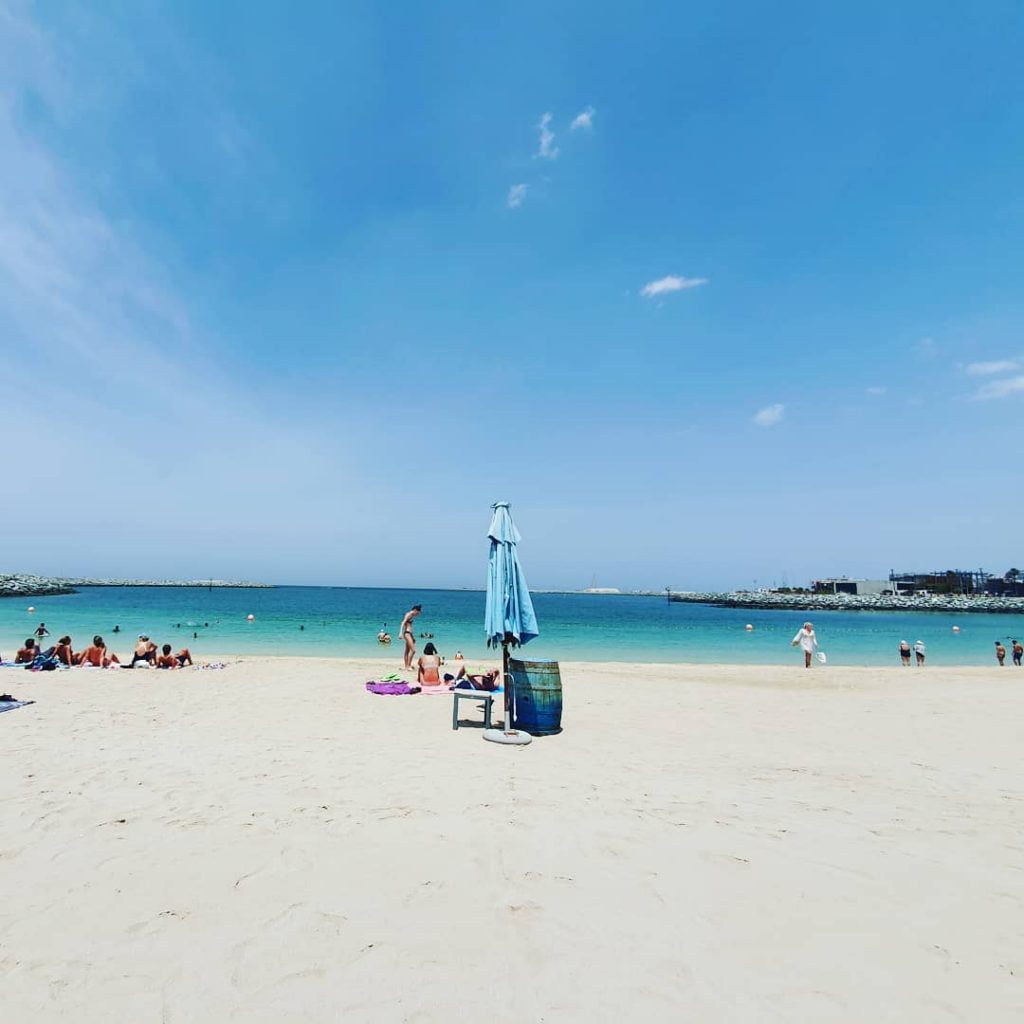 4. Marina Beach
Marina Beach is a place where the concrete jungle of Dubai meets the golden sand of the beach. The juxtaposition makes for a unique and exciting place to visit.
Boasting an array of restaurants and cafés as well as jogging tracks and even camel rides, Marina Beach is a real showcase of all that the UAE has to offer.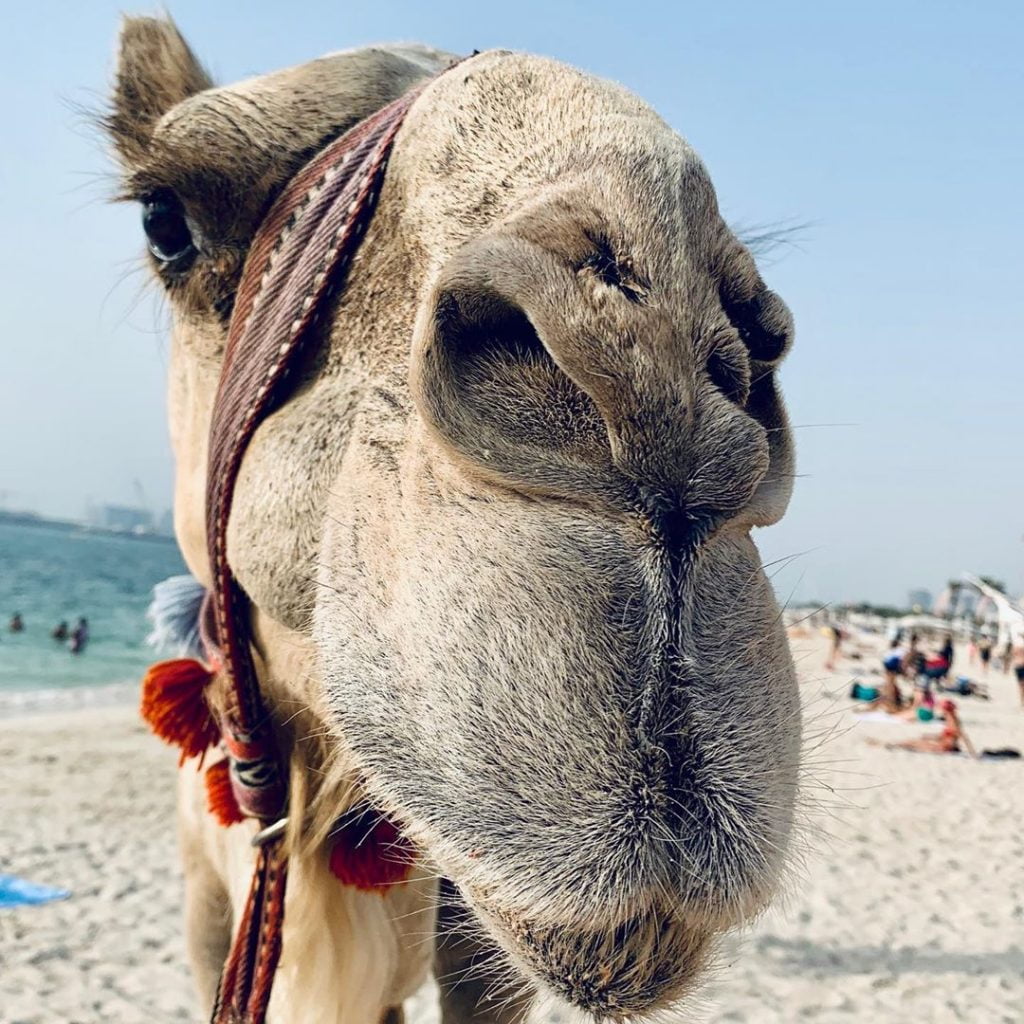 5. Corniche Beach
In June 2011, Corniche Beach was awarded the coveted Blue Flag status. This award recognises that the beach is a clean and safe place to relax, in addition to being environmentally conscious.
Corniche Beach has a modest 10 United Arab Emirates Dirham ($2.72 US) entrance fee for adults and boasts incredible facilities. These include private cabanas, idyllic gardens, and an overwhelmingly serene atmosphere.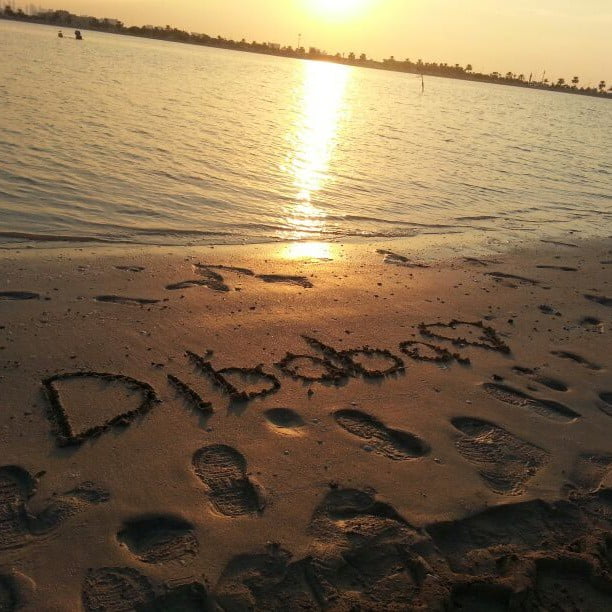 6. Al Khan Beach
Another great destination for watersports, Al Khan has everything the thrill seeker will ever need. The beach plays host to parasailing, waterskiing, kitesurfing jet-boarding, and surfing.
It even has an aquapark for the kids.
With numerous cafés, restaurants and an entrance fee of just 5 United Arab Emirates Dirham ($1.36 US), Al Khan beach is perfect for families and thrill-seekers alike.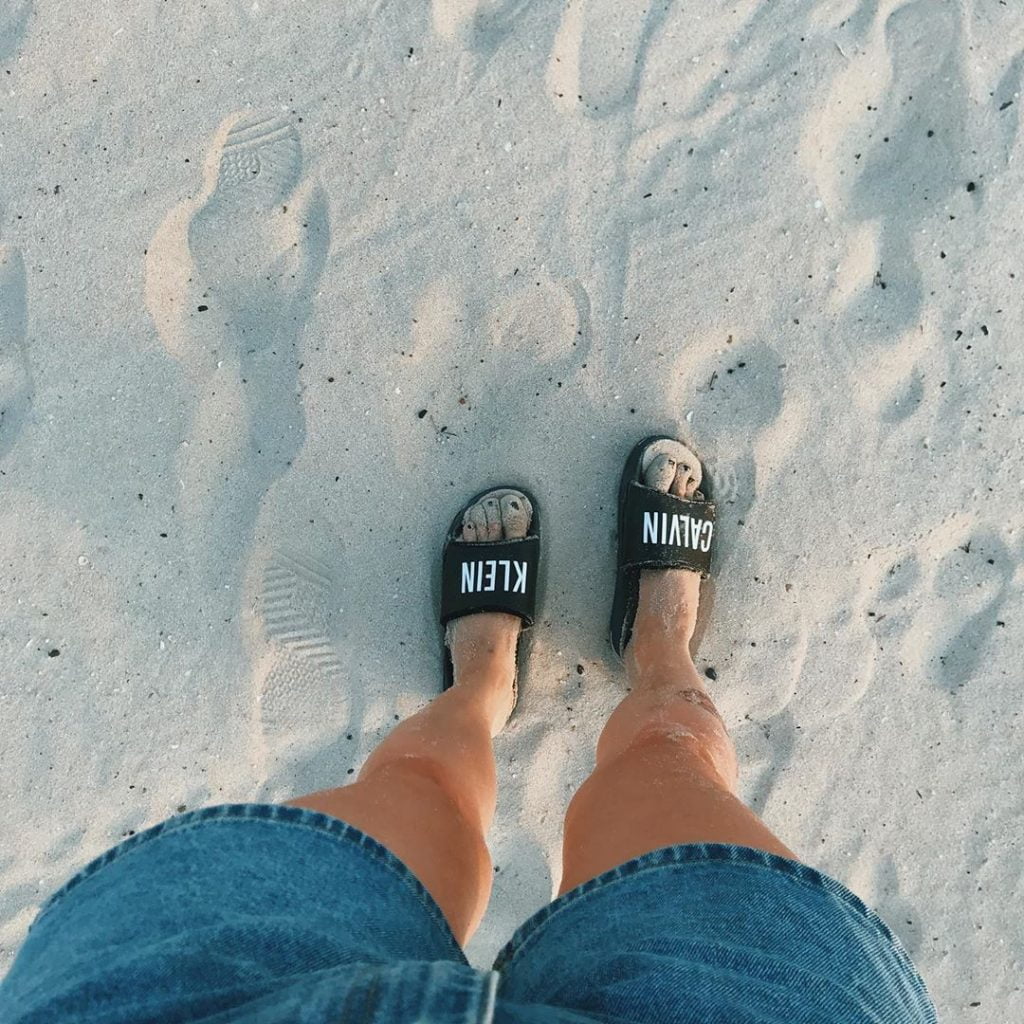 7. Saadiyat Public Beach
Saadiyat Public Beach is about an hour south of Dubai. But don't let the distance put you off – the journey will be more than worth it.
This eco-friendly beach boasts some truly great reviews and is home to watersports like windsurfing and sailing.
Visitors to the beach may even be able to spot marine life such as dolphins or turtles from their sun lounger or private cabana. Within walking distance of the beach is a gymnasium as well as restaurants and beach cafés.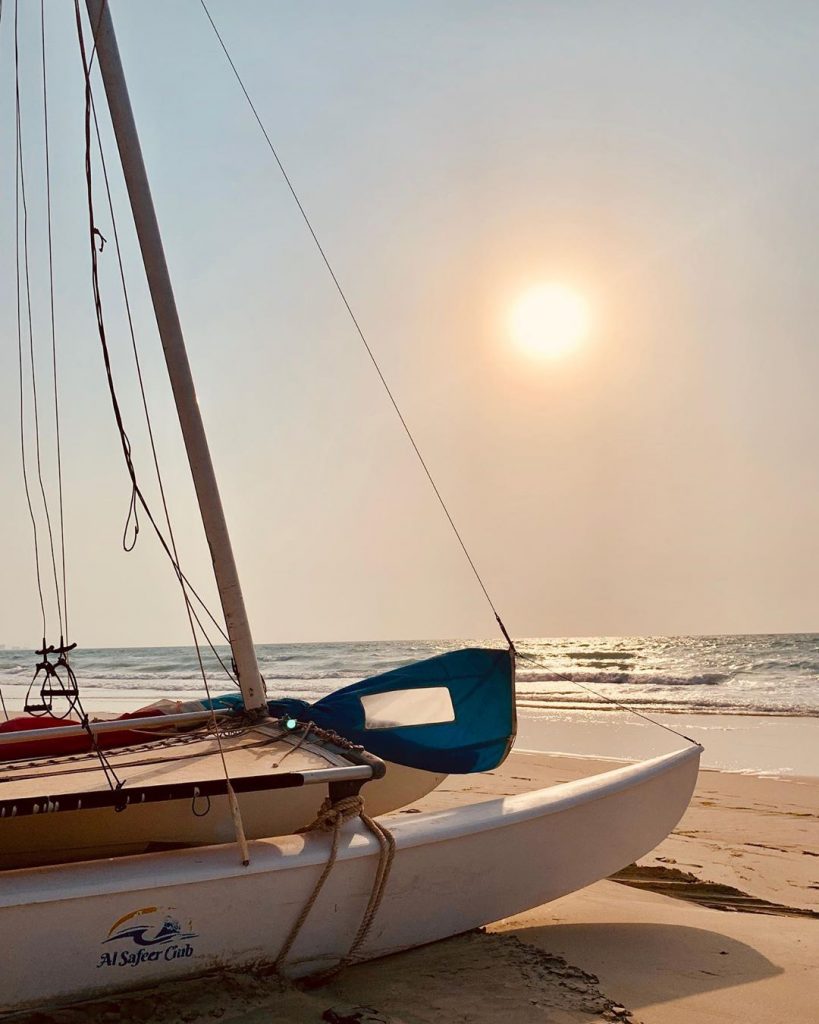 What Are You Waiting For?
You now know just a few of the best beaches in UAE. All that remains is for you to pack your suitcase and visit them for yourself.
Enjoyed this article? Want to read more like it? Check out our blog or get in touch to book your exciting desert safari.