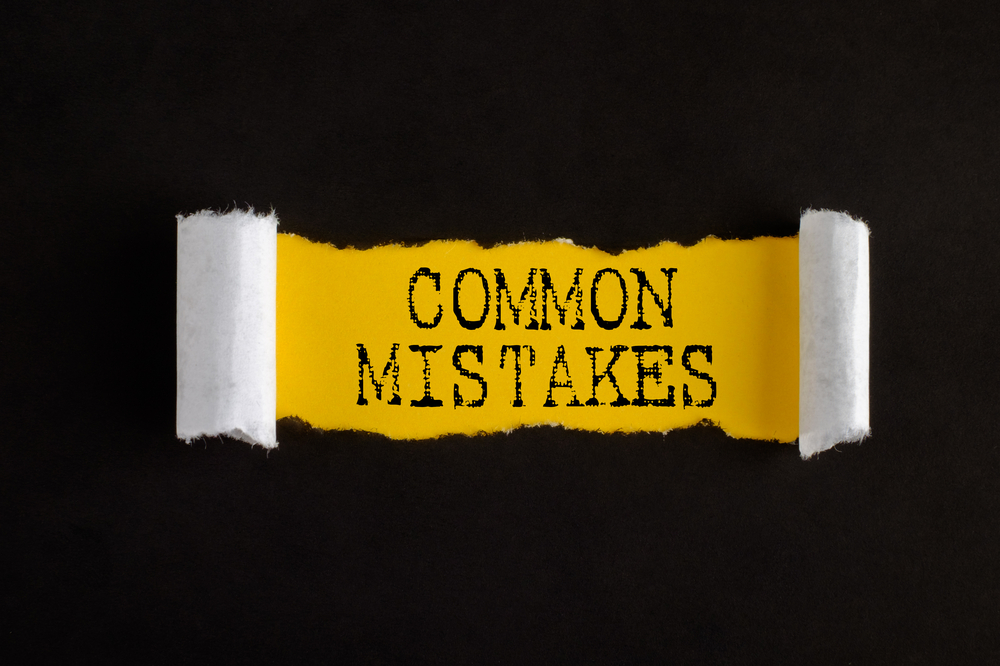 18 Mistakes nearly all first home buyers make
Originally posted on https://www.huntergalloway.com.au/mistakes-first-home-buyers-brisbane/
In this article, I'm going to share with you all of my war stories about getting my own loan declined.
Specifically, you're going to learn the MOST common mistakes first home buyers in Brisbane make, that you need to avoid.
In fact, I made these exact mistakes when I wrejectas starting out as a first home owner – not only did they get my loan declined, they cost me thousands of dollars in fees by missing out on lots of different properties.
And the tips in this article were the main reason I was able to go from owning no properties to building a portfolio of 6 properties in a few short years. I'm going to walk you through the 18 most common mistakes first home buyers in Brisbane make including lots of real-life case studies… Step by step.
Let's get started.
Mistakes First Home Buyers in Brisbane Make
And four bonus topics including
---
Originally posted on YouTube by Mortgage Broker Brisbane – Hunter Galloway
I bought my first property waaaayyyy back in 2008. Needless to say, buying a property was ALOT different back then.
Back in the day it felt like finance was easy, the banks were throwing money at people and it didn't matter what you bought, or if you bothered researching as long as you bought a property.
As long as you were in the market you'd (think) you would be ok.
Today, the property market has changed, and this casual "hope for the best" approach simply doesn't work.
So what does?
The strategies I'm going to share with you in this First Home Buyers Tutorial. So without any further delays, let's get into step 1.
Can I buy a house? Try the eligibility tester
Find out if you have enough deposit to buy a place, or if you earn enough income in 2019.
1. Thinking you need a 20 per cent deposit
Of course, having 20% is great, but let's be real. Saving a 20% deposit can be hard, especially in this day and age where property prices are high, the cost of living is high and wages in comparison are significantly low.
If you look at the numbers and you're buying for $500,000 place that means you need $100,000 in a deposit.
When really, you can get a place with a deposit between 8-10%.
In actual fact, there are 1-2 lenders that also do 5% deposits but you have to keep in mind the Lenders Mortgage Insurance costs that come with it.
Overall, the reason why it's best to aim for a high deposit is that you'll have lower repayments and better rates. But if you can't quite achieve 20% consider the range of alternative amounts to help you get there, sooner.
Lesson: Aim for 8 to 10% if that's a more achievable goal for you, check out our Deposit Calculator.
---
Originally posted on YouTube by Mortgage Broker Brisbane – Hunter Galloway
2. Pretending Rent Money is Dead Money
Either from your parents, friends or family you might have heard the old adage, rent money is dead money.
This is simply not true.
With median property prices in Melbourne and Sydney approaching the $1M mark, and rents at a relatively low point renting and buying an investment property, instead of a home could make financial sense.
Let's say you earn a salary of $70,000 p.a. and you have managed to save $50,000, you're are paying $400 pw and rent a place in a desirable location with a median price of say $600,000 for a unit in Brisbane, like Hamilton.
You would currently be paying $20,800 in rent per year, versus interest repayments of $24,300 at 4.50%.
Your mortgage repayments would be closer to $36,000 per year when you look into paying down the principle of the loan.
This isn't taking into consideration the costs of owning a property which can include council and water rates, insurance, maintenance, strata if you own a unit – which can add another $4-5k per year.
So in effect, it would cost you around $10-20k per year extra to own your own home, without any tax offsets or advantages.
Rentvesting allows you to have the best of both worlds.
It lets you balance lifestyle with smart investing.
In this same situation you could continue to rent and invest the $10-20k extra you would be paying elsewhere in property or other assets.
Now financial gain isn't the only reason people buy property, there are emotional and family reasons which we'll talk more about shortly.
But its just keeping in mind that it's important to look at the numbers to understand if rent money is really dead money.
3. Relying on Online Calculators
Jumping online and playing with the bank's repayment, home cost and borrowing power calculators are a pretty logical first step for home buyers.
Seeing how much you can afford and different variations of what the mortgage will cost per month can help give you a better idea of what's possible.
The problem is these calculators are grossly inaccurate – in some cases, they are hundreds of thousands of dollars out – which we'll go into in a moment.
When a bank gives you a loan, they are lending you the money assuming it's going to take 30 years to repay it back.
So the online calculators need to make lots of assumptions around your living expenses and actual repayment amounts of existing credit cards, that the banks will look at in detail when you apply with them.
Let's do a quick example…
For example, let's say you are a couple applying for a loan with a combined income of $140,000 and no credit cards.
CBA's online calculator says you can borrow $620,000 – but their own broker calculator assuming $4,000 in monthly expenses gives a maximum borrowing limit of $740,000 – that's a $120,000 difference!
To get the most accurate idea you need to speak with a mortgage broker, who'll go through your information in detail and give you the right figures.
4. Looking for your forever home
Whenever, wherever Forever, Forever We're meant to be together I'll be there and you'll be near And that's the deal my dear – Shakira
Looking for a home can be highly emotional, and being such a big purchase it's easy to get caught up and think you're looking for your palace, your forever (forever) home.
These days this is almost never the case. According to the Australian Census in 2016 One-third of people aged between 20 and 29 in the Census and almost a quarter of those aged between 30 and 39 lived at a different address in 2016 than in 2015.
According to the Australian Bureau of Statistics, there is 1 new person in Australia every 1 minute and 23 seconds. Add on top of this your own situation, if you aren't married yet your situation may change when you get married. If you don't have kids yet, being near schools might become more important. It's important to take some perspective.
Another problem this causes is falling in love with certain properties.
It's easy to fall in love with a property, think its perfect and that you need to have it at all costs…
But if you think a house is ideal, don't let the real estate agent know.
Agents are good at reading emotions and negotiating the last cent out of prospective purchasers.
A wise home buyer knows there are lots of houses – and there's one out there that's the right house at the right price.
I've seen emotions cause buyers to make lots of bad decisions, and overpaying by tens of thousands just because they thought it was the perfect place. If you can't afford it, move on and keep looking.
5. Misunderstanding the real estate agents role
While we're on the topic of those heroes in the home buying process, let's talk about real estate agents and understanding their role in the process for you as a buyer.
I think Real Estate agents are in general friendly people, and while they will try to help you as much as they can in the home buying process you need to understand who is working for who.
Clever home buyers understand that it is the real estate agents job to work for the seller of the property, and not the buyer.
Now I don't want to sound cynical against the real estate agent industry, I have friends who are agents but the fact is that a selling real estate agent can't work in the interests of both the seller and the buyers.
They are employed by the person selling the property and they are legally (and I suppose morally) obligated to work for their client – the seller and not you the buyer.
I'll be honest, I've made this mistake before and trusted the real estate agent by sharing a little bit too much information – on one occasion I told the agent that I only had a small 5% deposit. And while I could never confirm that's the specific reason I missed out on purchasing that property, the fact that the real estate agent knew that could allow them to prioritise an offer with a larger deposit (larger deposit means a higher chance of getting the loan approved) over mine.
Either way, by misunderstanding the real estate agents role and giving them too much information I missed out on that property. With all that being said, it's worth remembering that Real Estate agents can still be a good source of information.
We've got a guide on dealing with real estate agents but as a starting point
Questions to ask your real estate agent in Brisbane include:
Why are the vendors selling the property
How long has the property been for sale
What was the original saying price
Are the sellers ready to negotiate on price?
Also if you want to see my BULLETPROOF template on making the best offer on a property check out the template in this guide. It'll make you look like a pro!
6. Champagne taste, beer budget
I personally found it hard to accept how expensive some properties were when I first started looking – and this is completely common and normal.
Every homebuyer knows the feeling – you're looking for a home that fits your budget, but that much more expensive property just looks that much more appealing.
However, buying a home that's way out of your price range could well derail your finances in the future. It's human nature for us to want a little more than we can afford, and there's always a real estate agent who'll talk you to the next level.
But don't be tempted – the bank has usually offered you a borrowing limit for good reasons based on your ability to repay the loan.
Spending more than you can sensibly afford leaves you exposed to potential financial shocks, including rises in interest rates. You must also allow for changes in your future circumstances. If you can't afford the suburb you want, have a look at the next suburb along.
Let's run with an example, buying a home in Paddington.
For example, if you really wanted to live in Paddington but couldn't afford the price of houses in there look at the next suburb along using the tools on Realestate.com.au.
You could look at Herston or Fairfield which has a median house price almost $300,000 less than that in Paddington.
Another low-fi way of doing this that I have done in the past is just using Google maps and looking at the other suburbs in the surrounding suburbs.
| | | |
| --- | --- | --- |
| Suburb | Postcode | Median Property Price |
| | 4064 | $1,145,000 |
| | 4006 | $744,500 |
| | 4103 | $700,000 |
| | 4059 | $860,000 |
| | 4060 | $1,000,000 |
| | 4065 | $970,000 |
| | 4059 | $805,000 |
| | 4064 | $890,000 |
| | 4000 | $870,000 |
| | 4000 | No data |
Approaching it from this way might help find more affordable suburbs like Kelvin Grove, or Herston which means you could get better value for buying.
How is the median house price calculated?
Remember this isn't always a super accurate calculation, the median house price is the halfway point of all the houses or potentially units sold, using the sold price over a set amount of time, like each month, year, decade.
This is different to mean house price which is the average house price sold. In short, this means if there are a bunch of sales at the high end, which is common in suburbs like Paddington where there could be $5m or $6m sales it can distort the median house price.
So just use this process as a bit of a guide, but it isn't going to be as accurate as looking through the listings on RealEstate.com.au or Domain to see what is available.
What other tools are there available?
Check out Property Value, by Corelogic. This gives you lots of valuable data about the suburb you're looking at buying in, including.
Properties currently for sale in Brisbane
Recently sold properties around Brisbane
Houses for rent
Auction clearance rates
Local schools & catchment areas
Neighbourhood information in your suburb
Marketing Trends for Brisbane
7. Overextending, and getting the wrong home loan
Overextending means getting a loan bigger than what you can actually afford.
While the interest rates are low, you might be able to borrow much more than you could have a few years ago when they were higher – but is this a good or a bad thing?
Let me start with a quick story.
Waaaaayyy back in 2009-2010 I was on my way to becoming a property mogul (in my own head). I had bought my second property, a small unit on Newton Street in Alexandria which I was planning on renovating and flipping for a massive profit… well, so I thought.
It was around this time that the RBA started increasing interest rates – and in the space of 6 months, the interest rates had increased on my loan by 1.50%.
My interest rate went from a barely manageable 6% to 7.50% – which doesn't seem like much, except for the fact my monthly interest repayments went up from $3,500 which I could only JUST afford to $4,375 per month – a jump of $875 per month!
I literally had no money left when I was paying $3,500 per month, so finding $875 was literally impossible and I was in deep deep mortgage stress.
Now while I maintained my repayments (using borrowed money and cash advance on my credit card) I ultimately had to sell my second property quickly to get myself out of getting into more and more debt, and I walked away having made no profit from the entire exercise – plus I risked losing my other property in the process.
The lesson: overextending is bad, and interest rates won't always stay low.
| | | | |
| --- | --- | --- | --- |
| Interest Rate | Loan Amount | Repayment P&I per month | Increase from 3.50% (per month) |
| 3.50% | $400,000 | $1,796.18 | |
| 3.75% | $400,000 | $1,852.46 | $56.28 |
| 4.00% | $400,000 | $1,909.66 | $113.48 |
| 4.25% | $400,000 | $1,967.76 | $171.58 |
| 4.50% | $400,000 | $2,026.74 | $230.56 |
| 7.00% | $400,000 | $2,661.21 | $865.03 |
I was on around $70,000 at the time, and I had over $700,000 in debt! My debt to income ratio was way over 10x which is WAY too high, and fortunately, now the banks have wound back how much they will lend you to stop people from getting into the same mess I had found myself in its an important lesson to keep in mind.
How much should I borrow?
As a general rule of thumb, we look at 5 to 6 times annual income, or up to 30-40% of your income that can go towards your repayments and housing costs. For more details on this check out our First Home Buyers guide, which goes into detail a bit more on this topic including:
8. Thinking your pre-approval is a guaranteed approval
Pre-approval is something that we really recommend buyers to set up if they're serious about buying a home. But the catch is that many lenders offer a pre-approval to see if you qualify for a loan but it doesn't mean you're guaranteed to get full loan approval.
In order to get full loan approval, you will need to send the lender the signed contract. This is where they investigate and see if the property fits requirements. Because some lenders don't actually accept certain types of properties, so make sure you check this before going ahead.

This full loan process means there are still steps to be taken and you'll need to allow some time for this.
Life lesson: Be prepared for a few more steps after applying for a loan, because pre-approval doesn't guarantee that you'll get a loan. If you do get declined after your loan has been pre-approved, check out the tips here.
9. Getting your home loan declined
Getting your loan rejected is much more common today than it was a few years ago when I was getting a home.
In fact, it's been reported that in 2019 4 in 10 home loans are being rejected by the banks. The reasons for this vary from the banks tightening their credit criteria to an increase in loan applications – but the fact is, you need to be more vigilant than ever to make sure your loan doesn't get declined.
At the end of the day, the banks are looking towards the fundamentals when lending and this includes what they call the "Five Cs of credit".
What are the Five C's of Credit when dealing with Home Loans?
This is their most basic test of the creditworthiness of potential home buyers which include
Character – This refers to your reputation, or track record and ability to repay debts. This is usually judged by your credit report, which contains information one how much you have previously borrowed and if you have repaid your previous loans or credit cards on time.
Capacity – This measures your ability to repay the loan based on your current income, and also around your job stability – specifically how long you've been in your current job or current industry. Some lenders like to see you have been in a particular job for at least 2 years, while others are happy to lend to you as soon as you have your first payslip. Our brokers can find a lender to suit your situation.
Capital – Capital refers to your contribution or the deposit you are providing towards the purchase or refinance. In general the more capital, or deposit you contribute the lower the risk the bank sees you as. This is why borrowers with less than 20% deposit are seen as a slightly higher risk, and so the banks will obtain Lenders Mortgage Insurance to protect themselves.
Collateral – Collateral is what secures the loan, in the case of a home loan this is your property. Again different lenders have different criteria, some love lending on smaller units, some will not lend on units at all as an example. If you aren't sure about a specific property chat to our brokers to double check.
Conditions – Conditions means the particulars of the loan, like interest rate, loan amount, loan term (which is generally 25 or 30 years in Australia) and loan purpose. In recent times owner-occupied loans (a home loan to buy a house for you to live in) are more desirable for the lenders compared to an investment property loan, so they have offered larger home loan discounts for owner-occupied homes.
The most common reasons we see home loans declined are home buyers in Brisbane:
Forgetting credit cards, interest-free loans or even small AfterPay accounts they haven't used for a while.
Changing jobs too frequently – If you have changed jobs multiple times in the past year, this is generally not seen as positive for the lenders.
Changing addresses too frequently – Again if you have moved around lots in the past year, without any good reason the lenders tend not to like this.
Messy banking situations – Having 5+ banks and getting paid into multiple bank accounts, making it hard to track where you are getting paid.
To maximise the chances of getting your home loan approved:
Check your Credit File – At Hunter Galloway we provide a free credit file check to our clients, this report shows all active (and closed) credit cards and loans to make sure this is covered on the loan application.
Double Check any outstanding credit cards limits – We use a service called BankStatments that will connect with your existing Internet Banking and provide up to date credit limits, again making sure no information is lost and maximising your chances of approval.
Clean up your bank accounts – Unfortunately, this is only something you can do, if you are paid into multiple bank accounts or have a bunch of different credit cards try to consolidate using a balance transfer, or simply close them down.
10. Underestimating the costs of buying in Brisbane
Let's get it out in the open: Firstly, buying a Home isn't cheap. Secondly, buying a home involves lots of fees which you need to pay for.
The costs of buying a house in Brisbane
It's not uncommon to think that if you have a 5% deposit, you should be able to afford a home but unfortunately that's not exactly how it works.
Although its possible to purchase a property with as little as 5% deposit, you also need money for additional costs like Lenders Mortgage Insurance, Stamp Duty, Government Fees, Council and Water Rates, Insurance, etc etc.
Example of the costs when buying a home in Brisbane for over $500,000.
Let's go through an example to show exactly what it would cost to buy a first home in Brisbane.
Nathan isn't a first home buyer, so he only gets a partial stamp duty concession on his home purchase and finds the perfect unit on Margaret Street in Brisbane for $555,000. He has around $75,000 in savings, so a little bit over 10%.
In this example, Nathan is wanting to capitalise or add the
Lenders Mortgage Insurance
to the loan amount so he doesn't need to pay this up front.
Table of costs of buying a $555,000 house in Brisbane
| | |
| --- | --- |
| Property | New Home in Brisbane |
| Purchase Price | $555,000 |
| Loan Amount | $499,500 |
| | $9,080 |
| Total Loan Amount | $508,580 |
| | $10,825 |
| | $1,517 |
| | $187 |
| | $187 |
| | $400 |
| | $1,500 |
| Discharge Costs (if applicable) | $300 |
| Other/Sundries: | $2,000 |
| Total Costs | $16,729 |
The total deposit amount required is the total costs, plus his 10% deposit
In this example, while Nathan paid a 10% deposit or $55,500 once you factor in the stamp duty and other costs his deposit is actually closer 12-13% meaning you need your bank deposit + around 3%. So if you are paying a 5% bank deposit, with stamp duty and other costs you will need closer to a minimum of 8%.
11. Being influenced by the market
When it comes to property, everyone has an opinion – from your Uber driver to your parents to your friends and work colleagues.
But having an opinion doesn't make them right. The same goes for market commentators on deciding on the right or the wrong time to buy.
At the end of the day it's not timing, but time in the market.
When buying it's important not to be influenced by the market, like any investment market it moves in cycles and at times it might suit buyers and at other times it might suit sellers when prices are booming.
However trying to wait for the right time when properties will drop down is as good as anyone's guess, and will leave you gambling with your future.
In other words, while you might be getting mixed messages from the media about the market BOOMING, or being on the verge of collapse – but you should just disregard this and focus on your own long-term goals and not let short-term market conditions influence your longer-term lifestyle decisions.
As you can see from this graph which has recorded Brisbane House Price growth since 1986, in the short term there were some drops in value or the market went sideways – but overall it has continued to increase over this 30 year period.
If you do want to maintain an idea on the market movements, I recommend checking out Herron Todd White's Monthly Property Review.
This includes the National Property Clock, which details at what stage a property market is at from Peak of the Market to Bottom of the Market and everything in between.
As you can see Brisbane is currently located in the Rising Market, but again if you take the 10, or 20 year view these short-term movements shouldn't affect your long-term plans.
12. Not shopping around (and skipping property inspections)
Finding the first property that is right for you is like the moment you met your first love.
It's electricity, pure unbridled excitement.
You can see yourself wandering down the hallways, going to sleep in the bed or lounging around in the TV room….. but its so important not to let your emotions take over and make a decision before thinking through all options.
Take a step back, and slow things down. You are about to spend a few hundred thousand dollars, and being in love with the kitchen or colour of the walls could end badly financially for you if you cut corners.
On your first inspection, take along our property checklist to make sure you don't miss any small details that could help you with negotiating a price or making costly mistakes in the future.
And at the end of the day, if it isn't the right property there is literally another one next door – so don't be too disheartened.
13. Overly emotional: the fed up, or "feeling rushed" purchase
Don't judge, I've been that guy.
When my (now) wife and I moved back to Brisbane from Sydney we were desperate to buy.
I had spent a few months looking for properties to buy in Brisbane before we moved up, but once we had boots on the ground up here I felt like there was a gun to my head to buy because the alternative was living with my in-laws.
I would have bought a tin shed behind a rubbish tip if it had been for sale, I was at panic stations.
This situation is super common and we see people like this every day.
The other one is the 'fed up' purchase, which is typically a couple who's been looking for a few months, missed out on a few properties and they are equally desperate to get the entire process over with and just buy the next place that is good enough.
If you find yourself in this situation try to take a breather and get some perspective.
You are about to spend $300,000 or $400,000 or maybe even more – how many years would it take you to earn this much money? When why rush into buying something that you might not be entirely happy with.
As we covered above property in Brisbane isn't cheap, and rushing into the front property could be something you live to regret for a long time.
Rather than rushing into something and buying out of pure frustration, try taking a few weeks off. Or better yet, chat with a buyers agent who can help save time and do the looking for you.
Buyers agents can help from sourcing a property, all the way to negotiating and purchasing on your behalf at auction.
Buyers agents in Brisbane range in cost from a few thousand dollars, to a percentage of the purchase price but can save you weeks of running around (plus a lifetime of stress)!
14. Not having the right clauses in your contract of sale
Fortunate for us in Brisbane, we have standardised property contracts of sale which allows you to sign a contract subject to finance, and building & pest inspections.
While the standard contract of sale to buy in Brisbane will generally give you a cooling off period, you can request additional clauses to be added to protect your individual interests.
Your solicitor or conveyancer will take you through this but just remember to NEVER SIGN anything until you are sure your interests are protected.
Never be fooled by an agent who says you can sign, and ask for changes later – once a contract is signed its done.
The only way you can change details like the purchaser's name once the contract is signed, is to sign a completely new contract and risk having to renegotiate your property – the seller doesn't have to agree to your requests.
15. Forgetting about insurance from day 1…
Let this be the one thing that you remember from this article.
The process looks a little bit like this: once the price has been agreed upon, between all parties involved you'll then need to wait for the settlement period. This can take up to 30 days and once it is over you will be able to then pick up the keys and move in.
However, something that a lot of first home buyers don't realise is that from the minute you have signed the contract (from settlement period) you'll need to take out insurance on the property which will protect the property against any damage that could occur over that time. Now the property is your responsibility, even if you technically haven't got the keys yet.
Depending on the state or territory you live in, the legal liability will vary however in some circumstances it is even recommended that the buyer is covered with insurance before settlement occurs.
So be sure to research to rules in your particular state and speak to your solicitor or conveyancer to learn more about what is best to do.
Life lesson: Insurance from when you sign the contract is a must (in Queensland anyway)!
16. Being a cheapskate & cutting corners
I feel like a bit of a broken record, but its true unfortunately property in Brisbane costs quite a lot.
Property is expensive, so you really don't want to go in there half arsed and think it'll be right to cut a few corners here and there to save some money when you could be putting yourself at risk.
This is definitely true about reports, in particular Building & Pest Reports.
I can see without a shadow of a doubt, Building & Pest reports have saved me over 5 times from buying complete dumps of properties.
In one year I literally spent over $2,000 on Building & Pest reports which really stung at the time, and felt like a complete waste – until it saved me from buying a complete dud of a property that would have cost me (yes me!) over $9,000 to fix if I had gone ahead with the purchase.
When looking for a Building & Pest inspector check out reviews on Google or ask your friends – its critical, not to use the one recommended by the selling agent.
You want to maintain your independence and get your own team to look after this.
Make sure you use a certified Building & Pest Inspector, and if there are a few small issues in the report that are fixable – that's great, you can use this to negotiate discounts from the vendor!
Cheapskate maneuver #2: Flood & Council Reports
The good news on this one is that you don't need to pay for these reports – they're free!
Remember knowledge is power, so finding things out like your properties council zoning can help you with negotiating a better deal!
Read More: Get access to your Free Flood Check
17. Not realising auctions are completely different
If you're heading to auction to buy your dream home, make sure you're aware of the differences between buying a house under standard procedures as opposed to buying at auction.
In short, if you buy at auction its final – No finance clause is possible, no get out of jail free card. The house is yours which means you need to have our building and pest reports finalised, and finance secured!
A word of warning: I applied for three different homes before I found mine and each one came back with issues regarding the building and pest report, as a result, I didn't go ahead with any. So don't underestimate how important this report is. It can be a complete deal breaker.
In a standard buying process, you can add a requirement that if your finances don't get approved or the building has issues in the report you can actually stop the buying process. However, at auction, it is completely different.
Basically, if the reserve price is met and you are the winner you have no choice but to purchase the property. So make sure you've done your research and even attend a few auctions before you go out, with full guns blazing.
Life lesson: Make sure you're fully aware of how auctions work if you're going to purchase at an auction. Do your research on the property if you're a serious buyer and get building and pest reports done prior as well as pre-approval.
Read More: Buying at Auction – Step by Step process
---
Originally posted on YouTube by Mortgage Broker Brisbane – Hunter Galloway
18. Coming to terms with ever-changing rules
Generally speaking in Australia we can pretty confidently take each other's word and accept advice and recommendations. However, as a buyer, something to be aware of is that the agent is not on your side.
They are working for the seller, not you.
Therefore keep this in your mind. Honesty with the agent is not always the best policy and keeping your cards close in regards to how much you're willing to spend will give you the benefit of negotiation. Often the agents will give ballpark figures however especially if you're going to auction you'll need to come prepared and do your research around what property of similar value is selling for in the area. The same goes for the standard process, don't let the agent know how much you're willing to pay until you have done your research and found out how much the property is actually worth in relation to similar homes in that area. Websites like RealEstate.com and RP Data can help you gather this information.
Life lesson: the agent is working for the buyer, not you. So keep your cards close and don't over share when it comes to how much you're willing to spend.
Bonus #1: Knowing The Details of the First Home Owners Grant in Brisbane
Most first home buyers would have heard of the First Home Owners Grant, but do you know the specifics and if you are eligible? It could be possible for you to buy with no deposit at all, only using the first home buyers grant. For more info, check out our guide to the first home buyers grant.
Read More: Am I eligible for the first home buyers grant in Queensland?
It is important to note that you will only be eligible for $20,000 grant only if you have signed a contract by 30th June 2017. For any contract after that date, you are eligible to receive a grant worth $15,000. In order to qualify for the grant, you need to do the following:
Use it to buy Land – In case you plan to build a home, you should buy land before you sign a contract for building your house. Although it is not a mandatory requirement for winning a grant, it will allow you to build a house in accordance with the piece of land.
Property Type

You are building your own house

Purchasing a brand new home

Buying off a plan

Buying a property that will undergo heavy renovation

Maximum Purchase Price

The overall property price should be below $750,000. For example, you buy a piece of land for $350,000 and spend another $350,000 on the construction of a house, with $45,000 on solar panels, fencing, or landscaping. Therefore, the total value of a property will be $745,000.

No Previous Grant Received – Lastly, you have not received a grant in any territory or state of Australia before.
We specialise in loans for First Home Owners. So we would be happy to guide you in the right direction and tell you whether you qualify for the grant or not.
Read More: Take the first home buyers eligibility test
Bonus #2: Not Thinking Ahead
Last but not the least, there are so many things that first home buyers fail to recognise when they are searching for a home.
For instance, the demographics of the area where you plan to buy a house matters a lot.
If you are starting a family, you would want to live in a place where you can meet the people around the same age group. I'd suggest checking out Property Value's suburb profile, which details the schools and amenities in the area as well as WalkScore which lets you put specific addresses to find out what is nearby.
Ultimately if you have kids, it is better to find a house in a suburb that has schools and other facilities in the same vicinity. Similarly, if you look after your parents, having a hospital in the close proximity will alleviate the stress factor.
Other factors that you should consider are the position of the house, public transportation links, development plans in the areas, and more. Speak to our team of experts today for any further advice or information about buying a house for the first time.
Bonus #3: Common First Home Owner Questions (including Answers)!
We've spoken to hundreds of first home buyers here at Hunter Galloway, and I've heard many of you asking the same questions, so I know this is something that you want.
Here's what you've asked me, and if we have missed any questions you want to be answered get in touch.
I don't know where to start?
It's always frustrated me how buying a home is such a huge part of your life, but there isn't anywhere you can go to learn about the process from start to finish. There's information in blogs, videos and banking sites all over the internet, but it's all spread out in bits and pieces. There's nothing out there that gives you the full picture.
With our Step by Step First Home Buyers Guide, we'll walk you through the entire home buying process, so you will know exactly where to start. No more spinning wheels reading blog after blog and not taking any action.
Do I have enough money to start the process?
Everyone always talks about that golden 20% deposit, but in today's market, it feels like your savings can barely keep up with the property prices. By the time you've saved up a 20% deposit, housing prices have increased and you're exactly back where you started.
In our Free Home Buyers Course, we'll give you the low down on how much deposit you really need, so you can know exactly when you're ready to make the leap. Here's a quick tip: in many cases, you don't need to wait until you have a 20% deposit, and you can get started for between 8-10% deposit (or less if you have the help of a guarantor).
Should I wait a little longer and save more of a deposit and see how the market plays out, or is now an OK time to buy?
These days it seems like every man and his dog is a real estate expert with their own opinion on the property market. The problem is – no one seems to agree on whether it's going to go up, down or sideways. In module 1 of our Free First Home Course, you'll learn how to cut through all of the noise and figure out whether now is the best time for you to buy.
What sort of concessions are out there, and how do I do it right so I don't miss out on them?
If you're a first home buyer, the good news is that there are several grants and concessions that can give you a leg up when you're buying your first property. We'll show you exactly what's available and how to make sure you get the maximum benefit. This module alone could put an extra $15,000 in your pocket!
Should I use a broker or go straight to the banks?
Going directly to a bank is fine if you know exactly what you're looking for. But there's always a chance that you might have missed something, and when the difference between an "OK" loan and the best loan available can end up costing you tens of thousands of dollars over the lifetime of your loan, you want to make sure you're getting the right one! In this guide we will give you an unbiased comparison of the advantages and disadvantages of banks vs. Brokers so you can make an informed decision on who to go to for your loan.
Should I get a pre-approval now in case the perfect house comes along?
Securing a formal home loan pre-approval is the best way to bargain for a good price with the seller. Some real estate agents and vendors won't actually accept your offer if you don't have a pre-approval. BUT they only last 90 days in most cases and they are not always reliable.
Here we show you when is the right time to get a pre-approval and how to make sure that your documents are fully verified during the pre-approval process so you're not left in the lurch when it finally comes time to put down an offer.
Is it more difficult for first home buyers to get their loan approved at the moment?
The Royal Commission has created a lot of uncertainty for homebuyers at the moment, so if you're worried about getting your loan approved, you're not alone. In Section 3 of the First Home Buyers Course, we'll give you the latest update on the banks lending criteria and show you how you can maximise your chances of getting your loan approved.
What sort of total expenses am I looking at for the whole process?
Buying a home is a minefield full of hidden costs. In this guide, we give you the rundown on all of the fees and charges that they don't tell you about (and how much you can expect to pay) so you avoid any nasty surprises during the home buying process.
When should I start viewing properties? How long will it take to find the right place?
This probably won't surprise you – it's probably going to take you a little while to find the right place for you and your family. In this property research guide, you'll learn when to start viewing properties and get a realistic expectation for how long it will take you. Quick hint: you should start viewing properties a lot earlier than you think.
How do I find a good property?
There's more options for property buyers these days than ever, which is both a blessing and a curse. Here you can learn how to choose the right property criteria so you know what to look for and how to spot a good deal when you see it.
How do we determine the right offer? What happens after we place an offer?
Making an offer is the most stressful part of the home buying journey. Once you've finally found a place that you love, you don't want to lose out because you offered way under market value. It would be just as bad if you overpaid because you jumped the gun and let emotions dictate your offer.
In this guide, you'll learn how to get an accurate valuation on the property you're interested in, and exactly what happens during the offer process. This will make sure that you've got the best chance for buying your dream home without stressing over whether you've over- or under-paid.
How do I find a good mortgage broker?
It hurts me to say this, but the mortgage broker industry is a bit of a mixed bag. There are some really fantastic brokers out there, but there are also a few bad eggs in the bunch. You can download a checklist of questions to ask your broker so you can make sure that they've got your best interests at heart.
Next steps to get started with buying your home
Our team here at Hunter Galloway is here to help you buy a home in Brisbane. Nathan & Joshua Vecchio are Senior Mortgage brokers who specialise in making your home journey easy.
Unlike other mortgage brokers who are just one person operators, we have an entire team of experts to help make your home loan journey as simple as possible.
If you want to get started, please get in touch here and we can book a time that suits you – either a phone call information session or a face to face meeting (which doesn't cost anything for you)
Ready to take the next step toward buying? We're happy to help. Schedule a call today with a Home Loan Expert from Hunter Galloway, the home of home buyers.