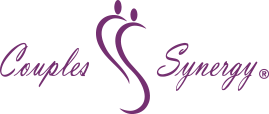 Couples Synergy Offers a New Weekend Intensive Program From April 15-18, 2021
Couples Synergy announces that only 10 spots are remaining on its exclusive couples retreat weekend.
FOR IMMEDIATE RELEASE
Arlington Heights, IL, March 24, 2021 – Couples Synergy is proud to offer a new weekend intensive program from April 15-18 2021.
Couples Synergy, an Arlington Heights-based private coaching service, is excited to announce that only 10 spots are remaining on its exclusive couples retreat weekend.
Dr. Ray & Jean Kadkhodaian, cofounders of Couples Synergy, share that they provide "coaching services helping couples and people create happy and healthy relationships throughout all aspects of their lives."
Couples Synergy provides a wide variety of marriage counseling services to its clients. To learn more about Couples Synergy, please feel free to visit its website at https://couplessynergy.com/.
The company continues to state that its Couples Synergy Weekend Intensive "is more than just a couples retreat from their busy lives, it is an opportunity to level up in their marriage and create the relationship they always dreamed of with the partner they fell in love with. Over the course of 4 days, a limited number of couples from all around the country will join Dr. Ray & Jean in this exclusive event and learn the skills, tools, and secrets to creating a happy, healthy, and passionate marriage."
With so many couples looking for relationship help, it can be hard to figure out where to turn. Luckily for you, that's where Couples Synergy comes in. With a focus on positive relationship reinforcement, your future is in good hands.
According to the experts at Couples Synergy, their retreat will help you learn how "to stop fighting about the same things over and over again, how to bring passion and excitement back into your marriage, how to reignite affection and romance, how to heal past wounds and grow together."
Dr. Ray and Jean also say that "relationships are the most challenging and the most rewarding things in our lives and to have one with a committed partner is the highest form of physical, emotional, mental and spiritual connection we can have with another human being."
In addition to this, Couples Synergy hosts a podcast where the cofounders "share their expertise in working with thousands of couples. They discuss a variety of topics such as relationship struggles, health, communication, finances, grief, suicide, and much more. They also interview everyday couples about their love story, as well as host experts such as divorce attorneys, relationship therapists, health coaches, financial advisors, and more."
Want to learn more about Couples Synergy? Sign up for the Couples Synergy Weekend Intensive by visiting https://couplessynergy.com/ and find out more now!
About Couples Synergy
Created by Dr. Ray & Jean Kadkhodaian, Couples Synergy is a private coaching service that is based in Arlington Heights, Illinois. Dr. Ray & Jean Kadkhodaian are excited to fill 10 slots for their upcoming couples retreat weekend from April 15-18, 2021.
Contact Info:
Name: Dr. Ray & Jean Kadkhodaian
Organization: Couples Synergy
Address: Couples Synergy, 3205 N. Wilke Rd., Ste 112, Arlington Heights, IL 60004
Phone: 844-279-6374
Website: https://couplessynergy.com/
Originally Posted On: https://syndication.cloud/couples-synergy-offers-a-new-weekend-intensive-program-from-april-15-18-2021/