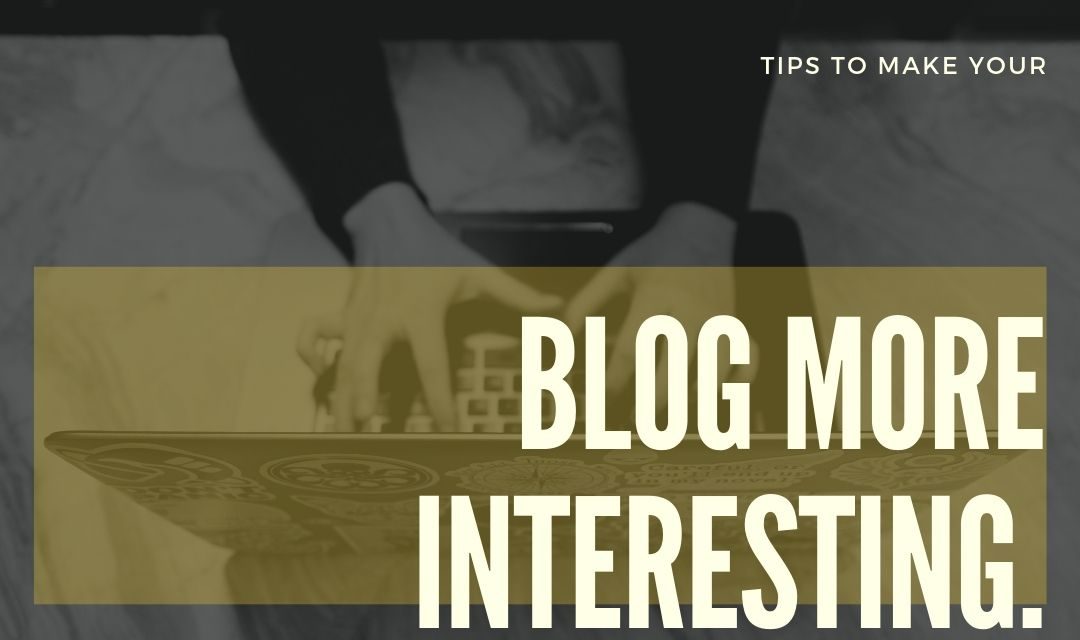 Tips that will Help you to Make your Blog more Interesting
Originally posted on https://wyldfamilytravel.com/make-your-blog-more-interesting
If you are getting a good amount of traffic to your site, then this is brilliant. You may feel as though you're doing everything right, and that there are only good things ahead. If your viewers are not staying on your site very long however then this can be a problem, and it's also a sign that you need to make your blog more engaging.
Avoid the Wall of Text
You should always try and break your content up. This can be done by having subheadings, or even pictures. When you do, you will make it less phasing for your viewers and you will also make it easier for them to skim through. If a lot of viewers are coming from a mobile device then this is even more important because text will look way longer than it actually is and this can put people off even more.
Use Examples
Examples are really useful when you are writing a how-to post. Let's say that you were writing an article all about growing herbs and plants. Instead of just including standard information, try and include quotes from famous gardeners,statistics and even examples. This will help your users to relate to what you have to say and it will also make your information appear way more useful.
Be You
The best blog posts are the ones where a writer's personality really shines through. Your readers want to feel as though they are getting a small glimpse into your life. This isn't easy to do, but if you take your time and really practice your style then you'll soon find ways to make it happen. You also need to try and write in your own voice rather than copying from someone else. Be unique and be you!
Use Statistics
Statistics can be boring if you use too many, but if you use them sparingly and if they relate to
the content then they can add a ton of interest to your blog. They can also make it way more shareable too.
Utilise Video
Sometimes, people want more than just content. They want to feel as though they are getting an enriching experience, and if you are able to provide them with this then they will come back to your site time and time again. If you aren't sure where to start then it's a good idea for you to invest in a loop YouTube video, or even in an infographic.
Address Problems
Think about it, is your audience trying to find out specific information when they come to your site? Are they coming to you for advice? By knowing the problems that your users are having, you can then begin to create content that is more focused on their needs.
When you do this, you also encourage them to stay on your site for much longer too, which also comes with its bonuses. If you aren't sure what problems your users are having, then ask them! Talk to them on comments, reply to them on social media and just make small talk. You never know where it might lead you.