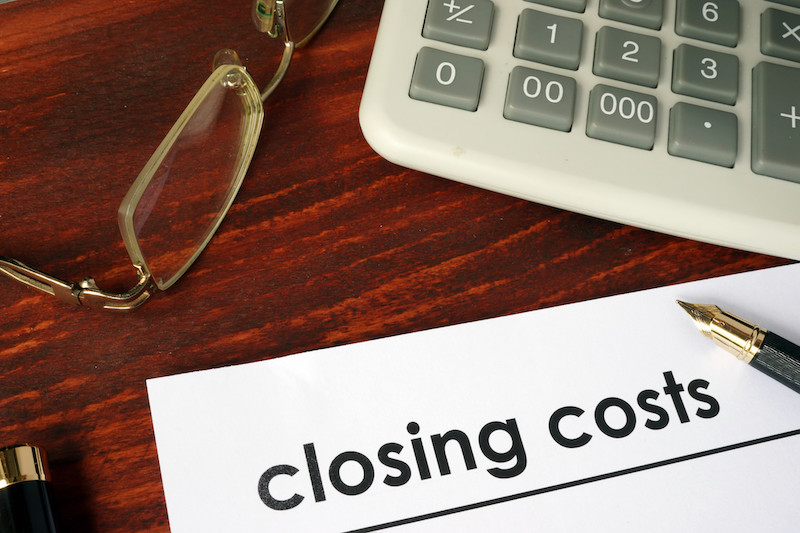 Closing Costs In Florida: Everything You Need to Know
Between 2017 and 2018, the Florida housing market rose by 8.5%. October of 2018 marked a streak of 82 consecutive months worth of statewide median price sales increasing.
However, in 2019, there's been some changes. Only about 88% of single-home sales occurred in the first quarter after homeowners reduced their asking price.
There are additional costs such as closing costs in Florida that homebuyers need to take into consideration. To help you understand exactly how much you'll spend buying a home, keep reading.
We're sharing with you everything you need to know about closing costs Florida.
What You Need to Know Aout Closing Costs in Florida
How much does it cost to buy a house in Florida? There are other costs involved than just the asking price.
These are paid at the closing of a real estate transaction. Closing occurs when the title of the property is transferred from the seller to the buyer.
Closing Costs Vary
Closing costs are incurred by either the buyer or seller, often depending on what state and county the sale were made.
The median price of a home in Florida depends on where you live. In Jacksonville, it's $186,519. In Miami, it's $317,273.
Seller Closing Costs
In Florida, both buyers and sellers have to pay additional costs associated with closing the deal. Here is a list of fees the seller will have to pay.
Condo Fees
The share the seller is responsible for paying condo fees pro rata.
Commission to Real Estate Broker
A real estate broker and their agent are due a commission for helping the seller market and sell their property.
Home Association Fees (HOA)
The share the seller is responsible for paying pro rata.
Documentary Stamps on the Deed
As a general rule, the price is 70¢ /$100 of the sale price in Florida.
Estoppel Certificates
These are from the HOA. They show if there are any outstanding fees the HOA is due as well as any confirmed or pending special assessments.
Municipal Lien and Tax Search
This search determines if the county or city are owned any funds. It also determines if there are any existing outstanding violations against the property.
Preparation of Closing Documents
This includes the warranty deed, bill of sale, owner's affidavit, and any other documents needed to clear any and all title issues.
Property Tax
This is the share that the seller is responsible for paying pro-rata.
Recording Fees
These are fees paid on the deed, the Satisfaction of Mortgage, and any other documents necessary to clear the title.
Title Search
A title search must be performed on the property to confirm that the seller doesn't have any liens or clouds on the title before closing. It also confirms the title is clear and that the seller is the rightful owner of the property.
Sellers also have to pay the cost of obtaining a pay off of any existing mortgage or loan on the property.
Buyers Closing Costs
Buyers also have costs associated with the closing of the sale of the property they want to buy such as:
Appraisal
The buyer needs to have the property appraised to ensure fair market value is being assessed. This is necessary for those obtaining a loan.
Flood Insurance Policy
Flooding is not uncommon in Florida. Buyers must show they have a flood insurance policy before receiving the title.
Home Owners Insurance
A buyer must have homeowners insurance in case of theft or damage to the home.
Condo Fees, HOA Fees, and Property Tax
The buyer must pay a portion of these fees.
Mortgage Recording Fees and the Settlement Fee
This is the amount paid to the closing agent to close the transaction.
Property Survey and Inspection
A property survey shows the location of the improvements on the property. This is in relation to the apparent boundary lines.
An inspection must be done in order to ensure there are no structural or safety issues the buyer needs to be aware of. They also check for mold, mildew, and signs of termite or other types of infestations.
Title Insurance
Typically, the seller pays the title insurance policy for the buyer. This is done to prove there is a good legal title being passed to the buyer.
Excise Taxes
Excise taxes are related to the closing documents. They include such things as a Promissory Note.
Additional Fees When a Mortgage is Involved
If a buyer pays cash, only the above fees are included. However, if a buyer is obtaining a mortgage, more fees are involved such as:
Credit Report
In order to get a mortgage, a lending company must know the borrower's credit score and credit history. You'll need to pay to receive these reports from the top three credit reporting agencies.
Fees for Escrow
These fees include property taxes as well as hazard and flood insurance premiums.
Loan Discounts
There are fees to pay the loan originators. This is known as origination points.
There are also fees to cover the prepaid interest on the mortgage. This is known as discount points. Both can be negotiated with your lender.
Intangible Tax on Mortgage
The State of Florida imposes a tax on loans which is .002 x amount of home loan.
Document Stamps
As a general rule, it costs 35¢ per $100 to pay for document stamps. This is a tax to cover the costs of obtaining a mortgage.
Lender Document Preparation
This is a fee to prepare such documents as:
Mortgage
Disclosure statements
Note
Title Insurance Policy
While the seller buys title insurance for the buyer, if you have a mortgage, the bank will also require that you pay for title insurance on the property. It's an entirely separate policy.
Negotiating Closing Costs
One nice thing about buying property in Florida is that who pays the closing costs is actually negotiable. If a buyer senses that a seller is anxious to sell their property quickly, they may be able to negotiate the seller into paying all of the closing costs.
On the flip side, if a seller realizes a buyer desperately wants to buy their property, the seller can negotiate the buyer into paying all the seller's closing costs. This situation is not uncommon when buyers are international.
Other Negotiating Options
There are other situations where a buyer may be able to negotiate that the total amount of closing costs is included in their mortgage. This only works if the mortgage lender agrees to t it and usually only occurs with FHA loans.
And the buyer and seller may also agree that the seller provides a flat fee to cover all closing costs. The seller then agrees to cover any additional costs.
Request a Cash Offer
Now that you know the general closing costs in Florida, it's time to put your home up for sale. Click here to request a cash offer.