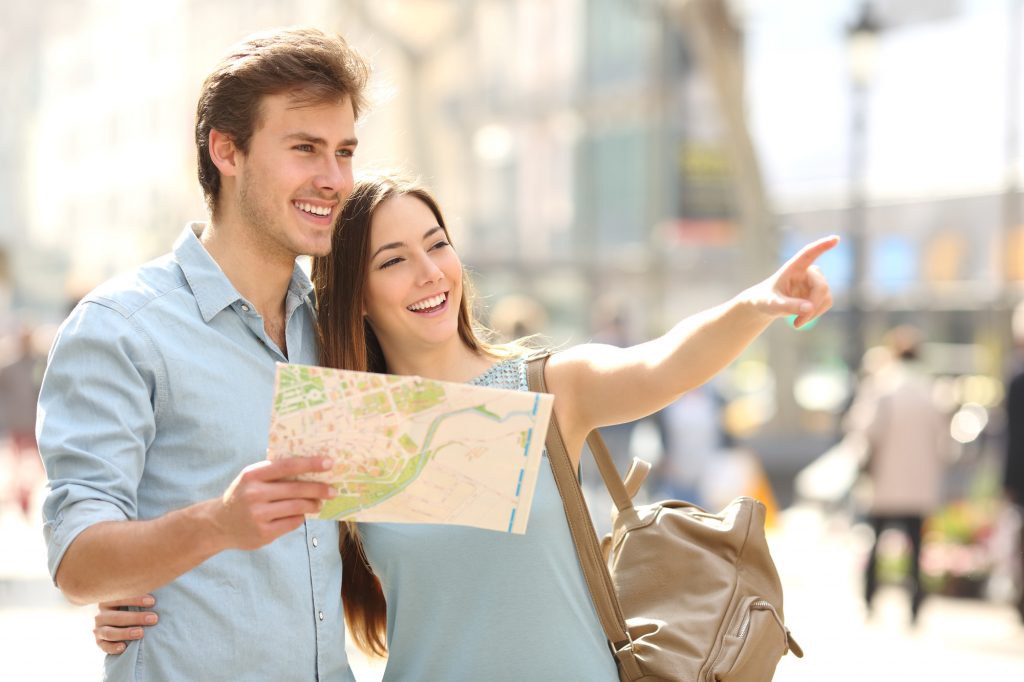 15 Worst Tourist Traps in the Us That You Need to Avoid at All Costs
Originally posted on https://advancomlatam.com/40/15-worst-tourist-traps-in-the-us-that-you-need-to-avoid-at-all-costs/
When you travel, you have a choice to make: you can either try to blend in, or you can fully embrace your tourist selves and bust out that fancy camera, visor, and walking sandals. Whatever you choose, you're going to want to make the most of your travels. Tourism makes up five percent of the economy of the entire world, so it's obviously something to be taken seriously.
However, you can fall victim to things that are too touristy. When planning out your travels, make sure to avoid some of the worst tourist traps out there.
15 Worst Tourist Traps Across The U.S.
Some places that tell tourists they can't be missed really should be missed. Maybe they're outright money grabs, don't live up to the hype, or are just lackluster. Don't waste your time on disappointing sightseeing when you could be seeing the good stuff.
Craters of Diamonds State Park
The name Craters of Diamonds sounds intriguing, but when you actually go to this state park in Arkansas, it's mostly just a pile of dirt.
You can go digging for diamonds, but the diamonds have essentially all been found, so it's not likely you're going to find anything.
Buffalo Bill Grave and Museum
Buffalo Bill was a legend, but his museum is not. The final resting place for this famous cowboy is in Colorado.
There's not much else to do here except go to a grave and look at firearms, which seems like a less than stellar reason to make a side trip.
Waikiki Beach
This particular beach was essentially designed for tourists, which isn't a bad thing if that's the experience you're looking for. What you get are luxury hotels and restaurants you could go to anywhere else in America.
If you're looking for an authentic Hawaiin experience, this is not the place for you.
Craters of the Moon
Who wouldn't want to go to Craters of the Moon in Idaho? Someone who doesn't want to spend ten minutes looking at a lava field and then move on, that's who.
Related Reading:  Become a Mobile Photography Expert: Tips to Take Tip-Top Travel Pics with Your Smartphone
If you like hiking in places that aren't too different than the regular trails you're used to, then consider making the trip. If you can look at potatoes in Idaho instead, do that.
Hollywood Walk of Fame
The allure of the Walk of Fame is understandable, but it's probably more fun to just look at pictures of it than actually be there.
Once you're finally able to find a parking spot, you're hanging out on a small, dirty, and busy street. You can then walk along the stars, but it's a fairly underwhelming experience.
The Four Corners
The coolest thing about the Four Corners is that you're in New Mexico, Colorado, Utah, and Arizona all at once. The uncool things are that you're there for five minutes, it's sweltering hot, and literally in the middle of nowhere in a desert.
Plymouth Rock
You can go to Massachusetts and see the rock where the Pilgrims disembarked after their journey on the Mayflower.
When you get there, you'll see that it's a small rock. Then there's nothing else to do.
Epcot
This is a love or hate destination. Of the many theme parks to choose from in Florida, this one should not be at the top of your list unless what seems exciting to you is to get drunk and tour the different around the world destinations. Go to Disney World instead.
The North Pole
You really can travel to the North Pole, but it's not the actual North Pole, and it's not worth the trip unless you want to go to a general store with holiday merchandise. Yeah, it's in Alaska and yes it says Santa Claus House on the outside of the shop, but that's the only cool thing about it.
Rehoboth Beach Boardwalk
Besides trying to say the name five times fast, if you've ever been to a boardwalk before in your life, this one will be underwhelming. Delaware's boardwalk has overpriced food and about a mile of nothing to do.
The Desert of Maine
This is literally a big pile of silt and trees, because Maine doesn't have actual deserts. It spans 47 acres, with some mildly interesting shrubbery spaced throughout. You can go hiking, but that's basically the extent of what you can do here.
Related Reading:  10 Travel Apps That Make Life Easier
World of Coca-Cola
You can go to Atlanta to pay sixty dollars for your family of four to your around a giant building where some Coke is made, or you could watch an ad for Coke on TV for free. There is a giant polar bear costume, which is pretty cool, but other than that there's just some Coca-Cola to taste and some promotional videos to watch.
Magnificient Mile
This is a section of Chicago on Michigan Avenue with upscale shopping and hotels, like Nordstrom, Ralph Lauren, Prada, and more. It also contains a huge amount of people crowding up the street at any given time, and you can shop at these stores anywhere else without having to deal with the crowds.
NCAA Hall of Champions
This building in Indianapolis is disappointingly small, and can probably be walked through in less than thirty minutes.
You might expect more trophies and memorabilia to be displayed throughout the building, but it mostly just has some trivia and video highlights to look at.
Quincy Market
When you're in Boston, there's plenty of historical sights to see. The Quincy Market is just an outdoor mall with souvenirs that are going to cost you an arm and a leg.
It's also extremely busy at all times, so if you want to get some food, you're going to have to be willing to wait.
Do Tourism Right
You know what to avoid. So now that you know the worst tourist traps, it's time to start researching the best ones.
A well-planned trip that's been thought through in advance is going to let you have the most fun while you're out on the road, not having to worry about last-minute bumps in the road.
Learn how to travel right, whether you want to be a professional tourist or blend right into your new environment.