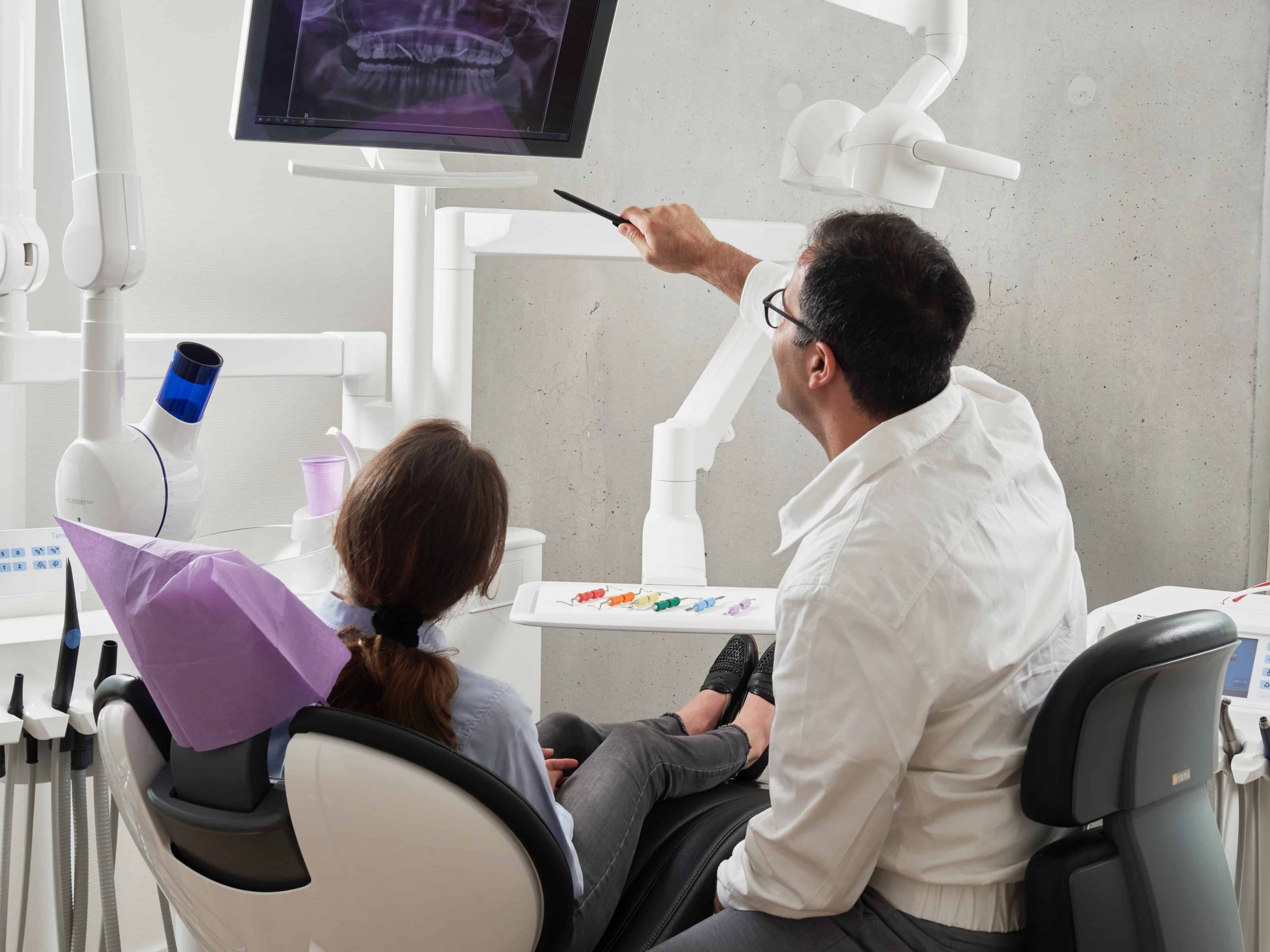 Children's Dentistry in Toronto
Photo from Bloor Smile Dental
Originally Posted On: https://www.bloorsmiledental.ca/childrens-dentist-toronto/
Welcome to Children's Dentistry in Bloor West Village
Bloor Smile Dental is a team of dentists who dedicate themselves to providing the best oral care to our patients, helping them get to that perfect smile they desire. We are your team of highly experienced children's dentists in Toronto.
Our dental office treats children of literally any age. We ensure that all our treatments are specific for each child. At our dental office, we ensure that we have clear communication with the parents or guardians of our patients so that they are kept in the loop at every stage of the treatment process of their children.
We believe that not just adults but children too should be able to get a stress-free and enjoyable experience at the dental office. This experience can have a long-term positive impact on their oral health. Good habits formed in childhood create positive returns throughout one's life.

We treat children from Ages 6 months to 15 years
With their vast experience and training, our dentists are an excellent choice to treat your children's oral health. Our dental office has the latest state-of-the-art equipment, and our dentists ensure your children's treatment needs are met. We ensure that the whole family leaves satisfied.
As a committed children's dentist in Toronto, we invest in long-term relationships with our patients and their families.
In addition to the time spent in dental school, our dentists continually invest in continuing education. Our dentists are highly trained professionals who ensure that they stay up to speed with the latest innovations and treatment techniques so that your child gets the best treatment options available.
Steps you can take to prevent tooth decay for your child:
– Establish a regular tooth brushing routine
– Ensure that you use a fluoride-containing toothpaste for your child (make sure they don't swallow paste)
– Teach your child to floss regularly
– Teach your child to minimize sugary foods
– Rinse the mouth with water after every meal/snack
– Make regular appointments with your dentist for checkups and cleanings (recommended to do so once every six months)
We are located at 2436A Bloor St West, Toronto, ON M6S 1P9
Call us to schedule your appointment at 416-604-4009
We are open from Monday to Saturday and are available up to 6 pm on certain days.
Children's Dentistry FAQ:
What is essential to know about baby teeth?
At about the age of 6 months, the primary teeth, or baby teeth, begin to erupt or come out. As these baby teeth grow, your child will experience some soreness, drooling, fever and discomfort. It is, however, vital to ensure that the baby teeth grow in properly. Twenty baby teeth should have erupted by the age of 2.5 years. This is an excellent time for the first dental visit.
The role of primary teeth is to help a child with proper chewing. They are also fundamental in speech development. Primary teeth aid in the development of jawbones and face muscles. They also help preserve space for permanent teeth.
If teeth are lost prematurely as a result of decay, alignment issues may occur in the long run and so, maintaining good oral hygiene from a very young age diminishes the risk of growing up with crooked or misaligned teeth.
This is my child's first visit to the dentist. What should I tell him/her?
This is a crucial question that a lot of parents ask us. You could tell them that the dentist will count their teeth and see if they have any wiggly teeth. They may also clean and shine their teeth. Many animation videos are available on the internet which make this job easier for parents.
We have a relaxed and enjoyable atmosphere at our office; you will find that your child will enjoy their time at our office. We strongly recommend maintaining a positive attitude towards a visit to the dentist. Making oral hygiene tasks like brushing teeth fun will make your child excited about their own oral hygiene routine, which will help them with oral health their entire life.
What is preventive oral care for children?
As your children's dentist Toronto, our goal is to provide care for your child's teeth to be well protected and healthy. We use the latest dental technology and treatment processes available.
To ensure that preventive care works, you must make regular appointments for your child to take care of dental checkups and cleanings. These periodic appointments, checkups, and care are the very foundations upon which you can maintain oral hygiene for your children, ensure that they have healthy teeth and gums, and as a result, help them achieve their healthiest smile.
What is children's tooth decay?
When food, especially sugary food, gets trapped between a child's teeth and, due to improper brushing and flossing, is not dislodged, that sets the stage for tooth decay to occur.
At this stage, the bacteria action begins on the food breaking it down, converting sugar into acid, which wears down tooth enamel. If dental plaque builds up, it can lead to cavities in the teeth and gum disease.
Children's tooth decay is preventable, as we explain further in this article.
What is fluoride toothpaste?
Fluoride is a naturally occurring mineral. It is also found in our bones and teeth. In addition, fluoride is found naturally in water, in soil, and plants, etc.
Fluoride's use in dentistry is to strengthen tooth enamel, the outer layer of our teeth. The presence of fluoride in water and in toothpaste helps to prevent dental cavities and tooth decay.
Fluoride has the property to harden the enamel on baby teeth before they emerge. Fluoride additionally also helps the enamel on adult teeth.
Fluoride is often added to drinking water. If your drinking water is fluoridated, it could be considered adequate for adults and children with healthy teeth. In those instances where your local water is not fluoridated, then you should ask your dentist to recommend fluoride supplements.
What is a good routine for teeth brushing and flossing
Children have mouths that are different from the mouths of adults; as a consequence, toothbrushes and the volume of toothpaste used also need to be different.
For very young children, when their baby teeth are just beginning to grow, you can use a moist clean cotton cloth to clean the teeth.
As children grow, they will need toothbrushes for their teeth. Toothbrushes for children need to be kid-friendly, and they need to have soft bristles. The amount of toothpaste necessary for children is also tiny. Dentists recommend a pea-sized amount of toothpaste on a young child's toothbrush.
At Bloor Smile Dental, we recommend that you teach your children to brush their own teeth from around the age of two to three years.
In addition, our dentists help demonstrate to young children how to brush their teeth properly.
Teeth Brushing For Kids – Steps you can take to get your child interested in brushing their teeth:
– Involve your child in selecting the purchase of a toothbrush that they like. If they choose a brush with their favourite color or cartoon character, that will engage them with the routine of brushing their teeth.
– Brush your own teeth along with your child. Making the brushing of teeth a family event will make brushing teeth a fun experience for your child.
– Select a child-friendly mouth wash
– Select a child-friendly toothpaste
– Develop a routine, and stick to a time of day for brushing teeth. This routine will help your child develop an excellent and fun oral care habit, and the outcome will be clean teeth and a healthy mouth!
For both mouth wash and toothpaste, ask us for a recommendation!
9 Tips For Your Child's Oral Care From Your Favourite Children's Dentist Toronto:
– Get your child to brush and floss their teeth twice daily.
– Get your child to use a soft bristle toothbrush
– Teach your child to how to brush their teeth and gums.
– Start a fluoridated toothpaste for your kids once they reach the age of twelve months.
– For children younger than three years of age – give them a tiny quantity of toothpaste – this could be a smear or a tiny blob of toothpaste the size of a grain of rice.
– For children older than three years of age, give them a slightly larger volume of toothpaste –this could be the size of a pea.
– Maintain for your child a balanced calcium-rich diet that is limited in sugary or acidic foods or beverages
– Book appointments to see a dentist at Bloor smile dental at least twice a year for oral care checkups, and cleaning of teeth
– Ask the dentist whether she would recommend dental sealants for your child.
Kids Dentist Toronto
Remember that it's best to begin early with preventive steps for your child's oral care. These kid's dentist Toronto recommended actions will help your child avoid cavities and tooth decay, and other oral health problems in the future.
If you have any further questions about how to take care of your child's oral health, please book an appointment or call us at Bloor Smile Dental: 416-604-4009.
We are your kid's dentist near me in the Bloor West Village. We are conveniently located on Bloor St. West, close to Jane Street. We look forward to welcoming you soon.