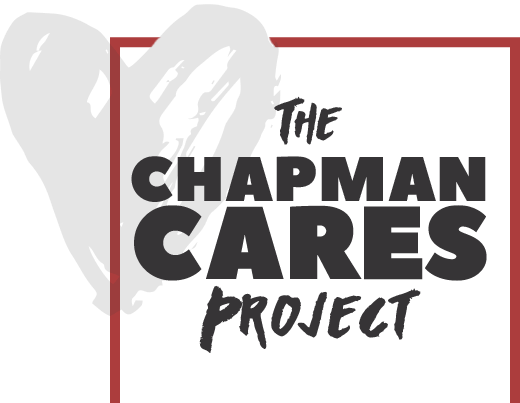 CHAPMAN CARES
Originally Posted On: https://www.chapmanaz.com/community
Here at Chapman, we are proud of our employees as they consider the needs of others and choose to make a difference. From raising awareness at Making Strides Against Breast Cancer to facilitating events that aid local shelter dogs find homes, Chapman employees take pride in actively helping others. Every opportunity to give back is a chance to make a difference.
Help the Homeless Donation Drive
Chapman Cares ran a "Help the Homeless Donation Drive" over the holidays to benefit the Save the Family Foundation of Arizona. Save the Family equips families to address poverty, overcome homelessness and achieve self-sufficiency. Our goal was to collect household items to make a difference for families in need. Together, we met that goal and helped many families in our local communities. We are proud to say all Phoenix dealerships participated and donated at least one full box!
Thanks to everyone who donated and these participating dealerships: Hyundai Phoenix, Mazda, BMW Camelback, BMW Chandler, Chapman Chevrolet, Freeway Chevrolet, Hyundai Scottsdale, Dodge Chrysler Jeep Ram, Volkswagen Scottsdale, and Ford.
Chapman BMW Year End Event
Chapman BMW of Chandler hosted its 6th Annual Customer Appreciation Party. This year we partnered with the COMMIT CAMPAIGN which helps the community with mental health awareness issues. There were over 300 guests with the mayor of Chandler and many council members. The party was hosted by news reporter Jill Galus. We also had Miss Arizona, Nicole Smith, make an appearance. All the guests enjoyed live music from Sapphire Sky and great food from the Phoenix Catering Company. It was a great way to ring in the New Year!
Supporting Shelter Animals
As part of the Chapman Cares project, Chapman Automotive has tried to make a difference in the lives of shelter animals by donating supplies, raising money, and holding adoption events to make sure local shelters find homes for animals in need. Both Chapman BMW Chandler and Chapman BMW Camelback held adoption events this year to help the cause.
With the help of local rescues, volunteers, and Chapman employees, Chapman Automotive helped over 50 dogs find their forever homes. The BMW Paw-ty included live music, complimentary food trucks, and giveaways for the attendees.