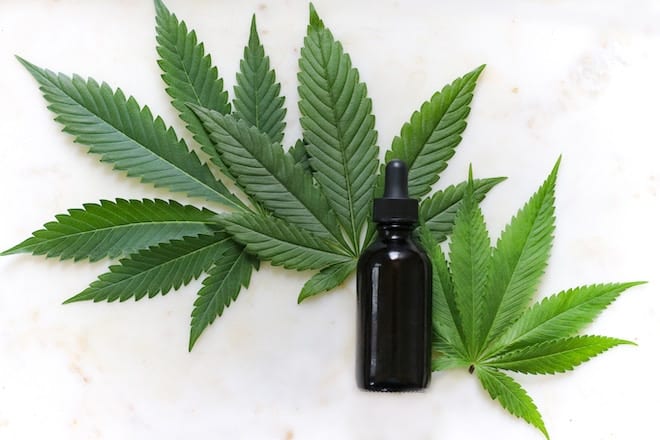 CBD vs Hemp Extract vs Hemp Seed Oil: Know What You Buy
Originally posted on https://www.palmorganix.com/cbd-vs-hemp-extract-vs-hemp-seed-oil-know-what-you-buy/
CBD vs Hemp Extract vs Hemp Seed Oil…  Know what you are buying Or More Importantly, What you are NOT Buying!
As the FDA continues to provide guidance in the fast-growing, and ever-changing CBD landscape post the legalization of Industrial Hemp per the Farm Bill Act of 2018, many consumers are rightfully confused about what they are purchasing when they begin to explore the benefits of CBD as a health and Wellness option.
First Let's discuss what CBD is.
CBD stands for cannabidiol, and it is one of over 113 cannabinoids produced by the cannabis Sativa plant.  The Cannabis sativa plant has two common varieties, Marijuana, and Hemp. The Hemp plant is commonly used in the manufacture of CBD products as it has significantly lower levels of THC, making it the easier species of Cannabis sativa to bring below the Farm Bill Act requirement of .3% THC to be sold legally in the United States.  CBD interacts directly with the endocannabinoid system (ECS) already present in our bodies and, CBD helps the ECS to maintain a healthy internal balance and assists with regulating a number of critical bodily functions. Recent scientific research has indicated that CBD provides numerous health benefits.
How Can CBD Benefit Me?
Premium, High-Quality CBD products are used to achieve greater health and overall well-being due to their anti-inflammatory and antioxidant properties and how they interact with the body's CB1 and CB2 receptors. CBD may be helpful in providing a much-needed relief from any number of ailments that can keep us from looking, functioning and feeling our best, including:
Promoting Tranquility
Supporting a good night's sleep
Supporting muscle and joint function
Supporting Focus
Promoting healthy skin
Support internal balance
Supporting a relaxed mood
Different Types of CBD?
There are 3 types of CBD available in the market today:
Broad Spectrum CBD is all the beneficial cannabinoids, terpenes, flavonoids contained in the Hemp plant except for THC.  THC stands for tetrahydrocannabinol, which is the psychoactive ingredient predominantly found in the marijuana plant that is responsible for the feeling of being "high," which users experience.  This means the consumer of Broad Spectrum CBD manufactured from the Hemp plant will have all the benefits of CBD including the Terpenes and Flavonoids without any of the Negative psychoactive negative side effects of THC including "high".
Full Spectrum CBD is very similar to Broad Spectrum CBD except it DOES contain THC.  The amount of THC in this type of CBD can be as much as .3% and still be legally sold in all 50 states.
Isolate CBD is a pure crystalline powder that contains 99% pure CBD.  Isolate CBD contains none of the beneficial terpenes and flavonoids that are found in both Broad Spectrum and Full Spectrum.
Many CBD users for any number of personal reasons, including religious beliefs, work commitments, family responsibilities, operating a car, or sports do not wish to consume THC.  This is why many experts in the CBD business and in the medical community strongly believe that Broad Spectrum CBD is the best choice of CBD available in the marketplace for improved health and wellness.
What Is Hemp Extract?
Hemp Extract is all the components of the Hemp plant.  In recent months, many CBD companies have changed their labels from CBD to Hemp Extract. In some cases, the Hemp Extract may contain THC, and in other cases, it may be a zero THC product.  However, for the consumer, it is important to know what exactly is the percentage breakdown of CBD to Hemp Extract in the Tincture, Softgel, or Topical you are purchasing.
In many instances, the percentage of actual CBD in Hemp Extract is very low, and for this reason, the retailer has chosen to intentionally label their product Hemp Extract rather than label it CBD.  You are likely asking yourself why is this the case? The main reason retailers choose to label their product Hemp Extract is for the following two reasons:
The amount of CBD in the Hemp Extract bottle is extremely low.
They are able to list a higher milligram count for Hemp Extract than for CBD.
For example, let's take two tincture bottles, a broad spectrum CBD tincture bottle sold by Palm Organix

labeled 900mg Premium CBD and compare that to a bottle labeled 1000mg Hemp Extract from a different supplier.
Palm Organix

900mg Premium CBD:
Palm Organix 900mg Premium CBD Tincture contains 900mg of CBD and 100mg of Hemp Extract which includes Terpenes and Flavonoids.
Competitors 1000mg Hemp Extract:  Many of these bottles sold and labeled as 1000mg of Hemp Extract only contain 500-600mg of CBD and the rest is Hemp Extract.
So you ask yourself why do they label it Hemp Extract and not CBD? The answer is if they were to label their product  CBD, they would have to list the actual amount of CBD in the tincture. In most cases they do not want to disclose the amount of CBD and keeping a high milligram count on the bottle enables them to sell their product at a higher price point.  Furthermore, this labeling is intentionally designed to make the user believe they are receiving 1000mg of CBD when in fact they may likely only be receiving 500mg of CBD and the other 500mg is "Hemp Extract."
The easiest way to find the amount of CBD in any bottle labeled Hemp Extract is to check the Certificates of Quality Assurance and the Third Party Lab results.  These tests should indicate the amount of CBD in the oil that is in the product, not just the amount of Hemp Extract.
What Is Hemp Seed Oil?
Hemp seed oil is nothing more than the oil squeezed from the seeds of the Hemp Plant. The beneficial compounds of the Hemp plant are found in the flowers, stalks, and stems of the plant, not the seeds.  This is virtually identical to how olive oil or grapeseed oil is produced. Hemp seed oil has little to no CBD or other beneficial Terpenes and offers little to no medicinal benefit to the user. In fact, Hemp seed oil has been sold for decades at grocery stores and gourmet food stores for cooking.
Are Retailers of Hemp Seed Oil Intentionally Misleading Consumers?
You may be asking yourself, I see Hemp Seed oil advertised on Amazon with green leaves that look like Hemp or Marijuana on their labels; Isn't that the same as Broad Spectrum CBD or Hemp Extract?  The answer is no, they are not the same! And the reason why is very clear; Amazon does not permit the sale of CBD or Hemp Extract on their platform at this time. What is commonly taking place is there are companies selling Hemp Seed Oil intentionally trying to mislead the consumer into thinking they are purchasing CBD or Hemp Extract.
It is important to know what you are buying, and just as important to know what you are not buying.  Furthermore, you will notice that premium sellers of Broad Spectrum CBD, like Palm Organix

, are not selling their products on Amazon.  This is not because they would not like to sell on Amazon, it is because they are not permitted by Amazon to sell CBD on their platform.
Let's Recap CBD and Your Buyer Checklist
If you are looking to use CBD for improved health or wellness, be sure to purchase your product from a reputable supplier of CBD products like Palm Organix

.
A reputable supplier will offer the consumer the following:
Transparency:  Know where the CBD you are purchasing is manufactured.  At Palm Organix, we source our product from the largest fully integrated supplier of premium Broad Spectrum CBD in the County, Folium Biosciences.  Folium Biosciences grows Phytocannabinoid Rich Hemp (PCR) Hemp with an industry-leading high ratio of 90% CBD to Hemp Extract in the nutrient Rich Soils of Colorado.
Certificates of Quality Assurance (COA):  Every reputable supplier of  CBD products will be able to furnish COA's from their supplier.  At Palm Organix, all of our products come with COA's from Folium Biosciences which are available on our website.  Furthermore, every product is stamped with a QR code where the COA can be found.
3rd Party Lab Testing:  It is crucial that you purchase your product from a  CBD retailer who 3rd party lab tests each and every product.  At Palm Organix, every batch we purchase from Folium Biosciences is sent out for 3rd party lab testing to ensure the correct CBD content and that our product contains no THC, pesticides, metals, fillers, or any other unwanted chemicals.
CBD Concentration:  When shopping for CBD or Hemp Extract, be sure to check the label to see how much or how little CBD you are actually receiving.
There are many CBD companies out there offering different products with different labeling so be sure to buy your products from a trusted reputable source.  At Palm Organix

, we are happy to assist you so please call us and one of our knowledgeable CBD specialists will help you in finding the right product for your health and wellness goals.