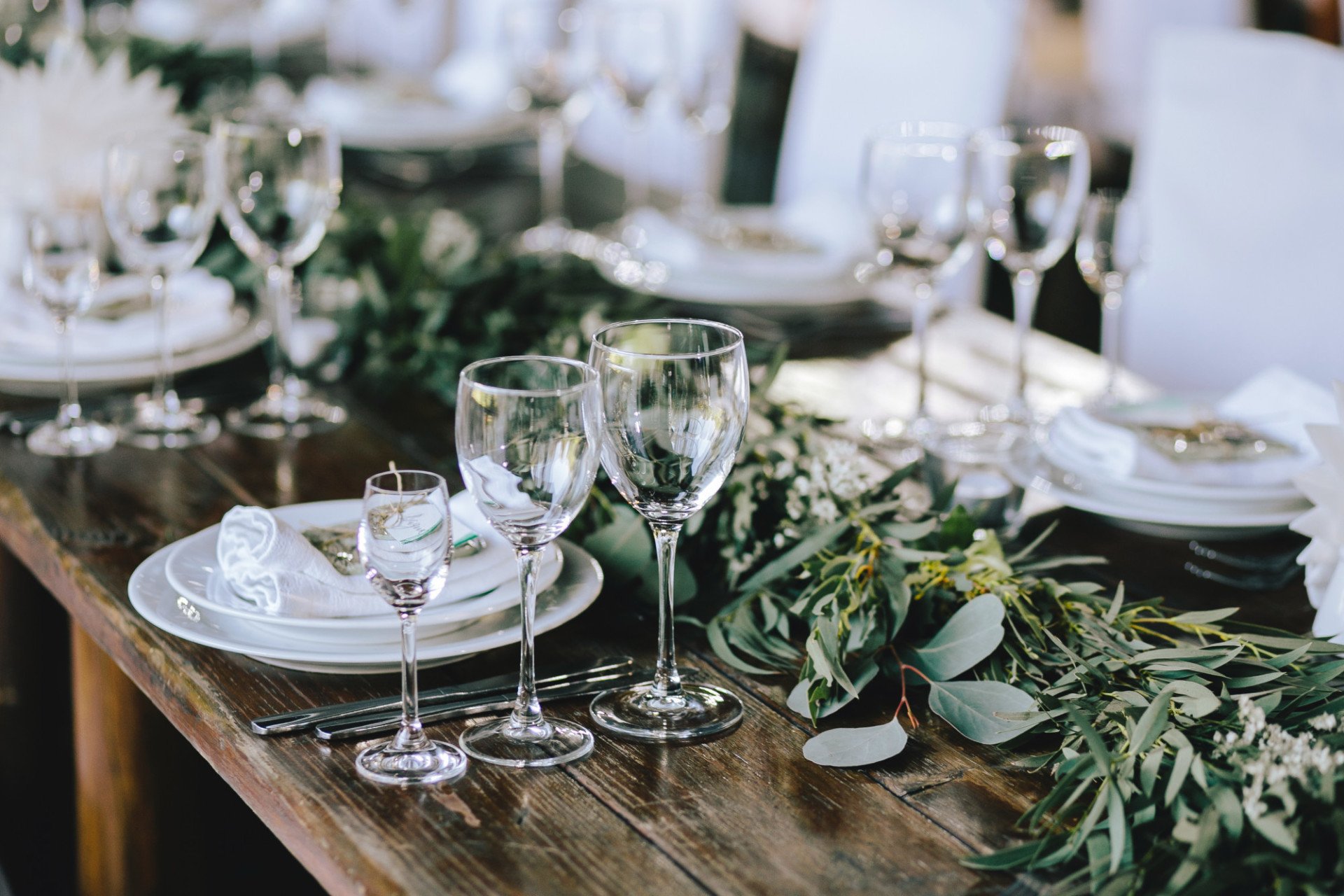 Bringing the Charm: 10 Ideas for Rustic Wedding Colors
Originally posted on https://www.windsongranchllc.com/bringing-the-charm-10-ideas-for-rustic-wedding-colors
Do you want the aesthetic of your wedding to be classic? Check out these 10 ideas for rustic wedding colors for the charm you need.
If you're one of the lucky 2.3 million couples getting married this year, then congrats!
The road to "I do," however, is no easy feat. From caterers to the guest list to selecting your bridal party, there's a lot to be done! But, the most important thing is that you found the love of your life and that you're ready to tie the knot.
If you know for certain that you're being pulled towards a rustic wedding, then you're probably wondering about rustic wedding colors. Wedding colors make all the difference and rustic weddings can easily make your special day one to remember.
Rustic weddings typically are where formal elegance meets the outdoors. Where Mother of the Bride meets Mother Nature.
Each rustic wedding is slightly unique and different, however. Some lean towards an Earthy vibe whereas others lean toward a more country western feel. Wherever your rustic wedding fits on this scale, we have you covered.
Read on to discover the best rustic wedding colors and how to best incorporate them on your big day.
10 Brilliant Ideas for Rustic Wedding Colors
15% of couples in 2017 chose a barn for their wedding venue. Even if a wedding doesn't take place in a barn the idea of "rustic chic" is appealing to many young couples. If you're attracted to rustic chic, homey, and "down to earth" wedding vibes, then explore the following ideas for rustic wedding colors.
1. Poppy Meets Marigold
Poppy, which is a light and fun shade of red, is a great color choice for farm, barnyard, and fun outdoor weddings. Paired with marigold, this color palette will give you the rustic chic, fall-inspired wedding you've been dreaming of.
2. Pop of Turquoise
Turquoise accent colors will give your wedding the colorful elegance you want in a powerful way. A pop of turquoise can be achieved in different tones to match the occasion, but this eye-catching light blue hue has captured the hearts of many brides on their big day.
Turquoise is also a great choice for a wedding with a country western theme. This is because of the endless choices of turquoise jewelry that you can choose to wear.
3. Neutral Elegance
Allow nature to speak, and opt for a neutral and elegant color palette for your wedding day. This includes shades of white, ivory, and grays.
Paired with floral arrangements with heavy emphasis on green leaves as accents, this classic neutral palette is gorgeous for rustic weddings. It will give you that rustic chic and formal look you've been after.
This palette is especially suited for whimsical wedding days, outdoor weddings with a vintage vibe, and weddings taking place in the forest. Add in some twinkle lights to your decor and these neutral tones are sure to make a statement.
4. Sunflower Dreams
The sunflower dream palette consists of different shades of yellow. From marigold to canary and bumblebee, this palette gets its inspiration from the simple elegance of a sunflower.
This palette is great for barn weddings, farm weddings, and garden weddings. Even better is if a sunflower field is nearby; a dream come true for many sunflower-inspired brides!
5. Purple and Gray
Purple and gray together make for a classic wedding color palette for many brides. While traditionally associated with formal weddings, this palette is now making its way to the rustic chic scene.
Brides looking for a sophisticated look are attracted to this color scheme. Paired with natural elements such as raw wood, branches, and green leaves, purple and gray tones give brides the formality they crave from a traditional wedding in a rustic chic venue they feel at home in.
6. Just Peachy
Peach tones paired with green tones and white is a showstopping color palette that every guest can enjoy. Peach is charming, classic, and elegant without being overpowering.
7. Olive Green and Blush Pink
Olive green and blush pink is a dazzling color combination that gives brides a fairytale feel. It's elegant and sophisticated, yet not overly traditional. This makes it a great choice for rustic weddings with an additional vintage or a glamor theme.
8. Limitless Color
Nature has unlimited color, and so can your rustic wedding! For this color palette opt for deep purples, navy blue, yellow, orange, and greens. This color palette resembles a field of wildflowers which all come together to form a beautiful scene.
The color palette is perfect for farm weddings, garden weddings, barn weddings, or forest weddings.
9. Orange and Gray
The Orange and gray rustic wedding colors palette is versatile and eye-catching. Bridesmaid dresses can either be gray or orange depending on how much you want the orange to pop. It's a terrific palette for farm weddings and barnyard weddings.
Feel free to also opt for different shades of orange and add in some light green accent colors. This will bring the orange and gray tones together for a more rustic, elegant look.
10. Deep Red and Sage
Deep red and sage are sure to wow your guests on your big day. Paired together, these colors are deeply romantic, yet subtle in their presentation. They are a variation of a more traditional wedding color scheme, which makes it perfect for your rustic outdoor wedding.
Bring on the love with this color scheme at barn weddings, farm weddings, and forest weddings.
The Best Rustic Wedding Colors for Your Big Day
Weddings are an important day in everyone's life. Choosing the best rustic wedding colors for your day will mean that all your dreams are finally coming true. The more connection you feel with your wedding colors the better.
As a bride, there are lots of colors to choose from. But, by selecting a palette that speaks to your heart, reflects your personality and your relationship, you're sure to make the best choice. Get creative, have fun, and plan the rustic wedding of your dreams.
Looking for a rustic wedding venue in Webster, Florida? Schedule a tour of our wedding venue today at Windsong Ranch.