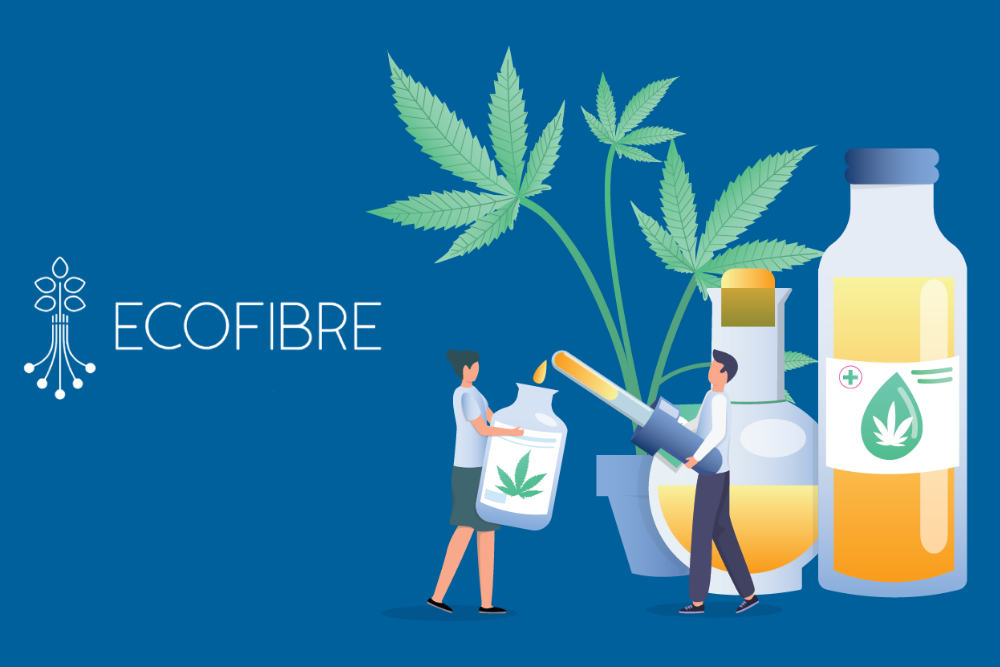 BRCGS Certification for Hemp Leader Ecofibre
Photo from tracegains
Originally Posted On: https://www.tracegains.com/blog/breakout-year-for-ecofibre
Ecofibre has had quite a year. The Australia-based company's Ananda Food division just revealed that its new facility in Newcastle, Australia, earned the BRC Global Standard for Food Issue 8. With that, Ananda Food is now the only 100% Australian-grown hemp company to achieve BRCGS certification, once again raising the bar for the entire industry.
The accreditation is one of the world's leading food safety certification standards, used by more than 25,000 certificated suppliers in more than 130 countries.
Ecofibre's a company that's part of the vanguard of the exploding hemp business. They specialize in the cultivation and marketing of industrial hemp plants, offering hemp flowers, seeds, and fibers. The company's products include cannabinoid extracts and innovative nutraceuticals as well as hemp-derived food and textiles. Ecofibre's heritage dates back to 1997, with over 20 years of extensive growing and breeding experience. Ecofibre's mission is to be the global leader in hemp technologies "by providing innovative solutions that address emerging health and resource sustainability issues."
Setting the Standard
Kieren Brown, Ananda Food Managing Director, led the certification effort and credited TraceGains for their help in securing accreditation. TraceGains allows Ecofibre to store and scrutinize quality control and safety data in a single system for real-time plant floor operations insight to drive continuous improvement.
"TraceGains Quality Management solution was a key tool for our team during the BRCGS audit and validated the importance of streamlining and digitizing our quality management processes and record keeping," Brown said. "We went into the audit cold, with no gap audit and against version 8 and achieved an A grade. The BRCGS auditor was extremely impressed with the TraceGains system and how we used it, and for us, it made searching documents easy. Searching for historical records was effortless and the traceability test was easy."
Not only is Ecofibre, and its subsidiaries, a TraceGains customer, but they've become a partner as well, with the shared goal of helping TraceGains become the leading cloud-based supplier compliance, quality management, and NPD solution provider for the hemp industry. Both companies have been working together for months to drive industry standards so all hemp and CBD providers are playing by the rules.
"Food safety is our absolute priority and I believe an engaged team that understands how critical food safety and quality is in everyday operations, is invaluable in producing high quality safe food for our customers," Brown said. "Brands, manufacturers, and consumers trust us for our strict standards and premium ingredients. We take quality very seriously, and it's why we are the raw ingredient supplier of Australia's largest grocery chain, Woolworths."
String of Successes
The certification is just the latest in a string of successes the company's enjoyed in the first half of 2020.
All of the company's hemp extracts for cannabinoids and nutraceuticals are grown and manufactured in Ecofibre's new LEED platinum carbon negative facility in Georgetown, Kentucky.
Ecofibre also announced third-quarter revenue of $14.2 million, covering the first three months of 2020, marking a 42% increase over the same period the year before.
Finally, in the first week of May, the company began distribution of Hemp Black face masks in the U.S. market.
"In line with our capabilities, we've launched a high-quality washable mask featuring Hemp Black technologies," Ecofibre CEO Eric Wang said. "Whilst masks can be easily sold at this time, fair and sustainable pricing is critical. We expect the existing demand for protective face masks to remain for the foreseeable future. At least 90% of our capacity will be made available to major healthcare supply distributors, and a small percentage of masks allocated to our direct-to-consumer channel and U.S. state governments.
Join TraceGains and Ecofibre on June 25 for a complimentary webinar, "Quality Assurance & Compliance for Food, Hemp, and Supplement Companies" and learn how Ecofibre has been able to accomplish so much and emerge as an industry leader. Save your spot here.