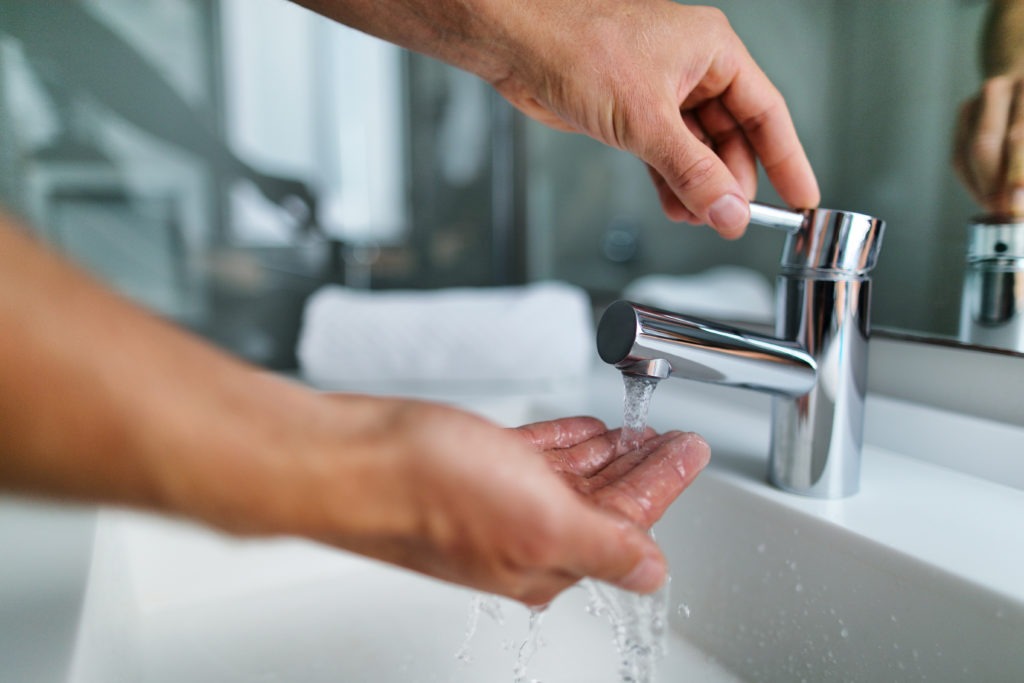 Best Instant Hot Water Dispensers 2019
Don't you just hate waiting for the water to heat up?
If yes, then its time to upgrade your kitchen by installing an instant hot water dispenser. These nifty devices facilitate all your hot water needs in a matter of seconds. So throw away those old kettles and enjoy your hot drinks without the wait.
The best part is that they're efficient, reliable and multifaceted.  That means that you'll never have to return to the painstaking hours of heating water again!
Zojirushi Counter Top Water Boiler

User friendly interface.Quick temp mode optimizes its performance.Functions as a boiler and hot water dispenser.

Auto shutoff feature makes it safe to use.

Portable and easy to use.

Requires a daily manual setup for the timer.Doesn't have a lever for your cup to push.
 Check Price Now#1 Under Sink
InSinkErator Instant Hot Water Dispenser

Concealed tank with stylish chrome faucetsUser-friendly dispenser with an easy installation process.Comes with a high-efficiency filtration system

Adjustable temperature (160ºF-210ºF)

Stores up to 3 gallons for all daily needs

Can be noisy if cabinets are thinMay require special joint for installation
 Check Price Now#1 Combo
Cuisinart Programmable Coffeemaker with Hot Water

 No installation requiredProgrammable with timer and safety auto-shutoffAdjustable temperature and pause button to cycle coffee or hot water

Comes with two coffee filters and a removable drip tray

Short lifetime warrantyCarafe might be difficult to fill for some usersThe brewing cycle is noisy
The Basics: What Is an Instant Hot Water Dispenser?
Instant hot water dispensers are the new-age substitutes for electric kettles. These devices heat the water to a near-boiling temperature and then store it until it's needed. Depending on the type of water dispenser you get to fill a cupful of steaming water with a push of a button. If you purchase a larger under sink hot water dispenser then you get a continuous stream of hot water by turning the faucet.
Most hot water dispensers are multipurpose. We can divide them into four primary categories, which are as follows:
Under sink hot water dispenser
Coffeemakers and boilers
Instant hot and cold water dispensers
Why Do People Buy It?
The benefits of this contraption lay in its ease of use and feasibility. Plus, unlike a kettle, these appliances are versatile.
Here are a few examples:
You can use hot water to thaw frozen peas and other vegetables.
You can use it to make pasta/macaroni.
Warm baby bottles.
Clean kitchen counters and other surfaces with a cloth dabbed in warm water.
In short, the hot water dispenser is a wonderful way to tackle multiple kitchen-centric tasks with one appliance.
Best Under Sink Instant Hot Water Dispensers
The InSinkErator HWT-F1000S is a stylish stainless steel water dispenser made specifically for homes. Its metal construction is built to combat rusting and limescale build-ups. While the rest of the features, optimize the dispenser's performance.
The dispenser comes with a filtration system that makes sure that you get safe and contamination-free water each time. It can hold up to 2/3 gallon of water, which is sufficient capacity for your daily chores.
Like many of its products, this insinkerator instant hot water dispenser is built keeping your convenience in mind.
Apart from this, the unit allows you to adjust the temperature from 160-210ºF. The flexibility helps you perform your cooking, cleaning, and tea-making tasks effortlessly. The best part is that you can use this device without wasting energy. That's because the dispenser uses only 750 W to heat the water. That's 40% less energy consumption in comparison to a regular light bulb.
The only setback is that it costs $178, which might not be feasible for budget-conscious households. So it might not seem worth it due to its 3-year warranty. However, we feel that its eco-friendly and energy-saving features make it a solid investment.
Pros
Stylish faucets with a conceal dispenser tank for your kitchen.
User-friendly dispenser with an easy installation process.
Comes with a high-efficiency filtration system.
Build from highly durable stainless steel
Non-corrosive construction to ensure longevity.
Adjustable temperature (160ºF-210ºF) for convenience.
Stores up to 2/3 gallons of water to meet your daily needs.
Cons
Slightly pricier than most under sink hot water dispenser.
It has a short lifespan according to a few users.
Franke HT-300 is anunder the sink hot water dispenser. It comes with it's a filtration system and faucet. The hot water dispenser can be conveniently fitted beneath the sink and hooked up to your plumbing line. After that, you can get hot water on-demand with minimum wastage.
The heating tank can heat almost 60 cups within an hour. While its storage size, is roughly about 5 gallons. It brings then water temperature close to boiling with a maximum threshold of 194ºF. You can change the temperature setting with a temperature dial if you want less heat.
Apart from that, you'll like its quick response time and adequate speed. It's also a lot cheaper than most faucet-inclined hot water dispensers.
Despite all this, we knocked one point off the device because many users have complained about frequent leakage issues.
Pros
DIY-friendly installation process.
Multifunctional dispenser with faucet.
Comes with a reliable filtration system.
Accommodates 5 gallons of water.
Adjustable heat settings for versatility.
Quick response time and instant heating system.
Highly-durable
Saves up time and energy.
Affordable.
Cons
Some users complained about leaks.
Bosch Electric Mini-Tank Water Heater is a budget-friendly fixture for your kitchen. It costs approximately $170 and lasts longer than most water heating systems. That's because this product is designed to minimize mishaps with its triple-safety features. The safety system includes a safety valve, an automatic resetting thermostat, and adjustable heat settings. All of this ensures that the temperature inside the tank stays under control.
Like most hot water tanks, this one is installed under the sink. The installation process is simple and inexpensive. The only thing missing is the faucet, which is available at any hardware store.
Our main concern with this device is that it doesn't have a filtration system. It feels like a setback in an age where every other hot water dispenser includes this feature. Apart from that, we have no qualms about the product.
Pros
Compact under the sink hot water tank
Super-fast heating system that heats your 5 gallons per hour
Non-fussy interface makes it easy to use
Comes with adjustable temperature settings
Prevents overheating and minimizes energy consumption
Has a self-resetting thermostat and safety valve.
Cons
Package lacks a compatible faucet.
No filtration system.
Best Counter Top Instant Hot Water Dispenser
Zojirushi Hot Water Dispenser is a handy hot water dispenser for tea, coffee, noodles and more. The appliance works as a hot water dispenser and boiler. It falls on the high-end scale of products ($200) but its seamless construction and efficient function make it worth it.
The first feature is its quick temperature mode helps you to heat the water without waiting for it to boil. Plus, the double vacuum insulation inside lets it keep the water warm until you need it.
The device is lightweight, hard-wearing and easy to manage. It is built to store 4 liters of water which is great for cooking and when you're entertaining guests.
The best part about this electronic hot water dispenser is that it consumes a minimum amount of electricity. The electronic heating system requires a low-power to heat the water. Additionally, the 4temperature settings (60° F, 175° F, 195° F and 208° F) help regulate the electric supply. It also makes it useful to use in different scenarios.
Lastly, the device comes with safety features like indication lights, timer, and an automatic lock feature. These characteristics reduce the chances of accidental burns or spillage.
The downside of this hot water dispenser it doesn't have automatic programming features like other electronic hot water dispensers. So resetting it every day gets tedious. Also, some users complained about missing the push lever for a cup. However, if you can ignore these minor issues then you'll be happy with the product.
Pros
Easy to use interface.
Quick temp mode optimizes its performance.
Functions as a boiler and hot water dispenser.
Auto shutoff feature makes it safe to use.
Portable and easy to use.
Comes with a manual timer and indicator lights.
Store up to 4 liters of water.
Adjustable temperatures
Sturdy design to ensure durability.
Cons
Requires a daily manual setup for the timer.
Doesn't have a lever for your cup to push.
Tiger Electric Water Dispenser is one of the top-rated appliances on this list. The device works as a boiler-cum-dispenser like its Japanese rival, Zojirushi. The only difference is that it lacks the quick temperature mode and timer that the latter is applauded for.
Why then is it a bestseller? For starters, this water dispenser has everything you need at an affordable price. It comes with all the bells and whistles attached to a traditional boiler/hot water dispenser with the addition of an automatic shutoff system. As a result, you get to heat water with ease without worrying about overheating your water.
It's also got four temperature settings 208° F, 194° F, 176° F, 158° F that can be adjusted according to your needs. Adding to that are specifications like a detachable lid, dechlorinate boiling mode, and non-sticky interior. All of which makes cleaning it hassle-free.
Overall, it's a brilliant boiler for your daily use.
Pros
Simple construction and installation.
Automatically shuts off when the water is heated.
Dechlorinate mode helps remove odors and sterilizes water.
Manages to heat 5 liters of water in a matter of minutes.
Non-sticky interior makes maintenance hassle-free.
Economical purchase.
Cons
Won't keep the water warm for too long.
Doesn't have a café drip mode.
EverhotWI-LVH-TANK is a under the counter hot water dispenser. It's a reliable device that does its work efficiently. The heating system inside proficiently heats 60 cups of water in less than an hour. It's also got a 5-8 gallon capacity. You'll also like the fact that it offers a variety of heat settings to regulate your water temperature. That makes it practical to use in various situations.
The device is easy to connect to your main water system and fits in small under the sink spaces easily. It has two drawbacks though. One is the fact that it doesn't come with a faucet. So you'll have to pay a few extra bucks to get a compatible outlet. The other issue is that unlike most hot water dispensers this one doesn't have a filtration system. So the water won't be as clean as you'd expect.
Despite positive reviews on online selling sites, we've given this an average rating. That's because its specs are slightly limited compared to other products on this list.
Pros
Traditional hot water dispenser.
Sturdy, hard-wearing construction makes it durable to use.
Can store almost 5-8 gallons depending on the model.
Multipurpose usage.
Heats water quickly.
Cons
Doesn't come with a faucet.
Lack of a filtration tank.
Best Single Use Instant Hot Water Dispenser
Do you wish to keep coffee and tea lovers in your house happy?
Then you should invest in this two-in-one coffeemaker. Cuisinart CHW-12 Coffee Plus is a programmable coffeemaker. The biggest advantage of this coffeemaker is that it doubles up as a hot water dispenser too. So you can use it to make tea, pasta, and oatmeal with minimal restrictions. Although filling the water tank for such tasks will be challenging.
The shiny stainless steel dispenser brews up to 12 cups of coffee. The auto shutoff and on system optimizes the process and simplifies usage. Moreover, the indicator lights let you know when the machine is ready to dispense or requires a refill.
The great thing is that you can program the coffeemaker as per your needs each morning.
Besides this, it has a 'brew pause' button that lets to enjoy a cup of coffee even if the coffee grounds are still brewing. Plus, the adjustable temperature settings ensure that you get your hot beverages at a temperature of your choice. It allows you to bid adieu to burnt coffee and overheating.
Other than that, it comes with a detachable drip tray to fit taller cups and two types of filters to eliminate impurities.
Is it worth an investment? The coffeemaker currently costs below $100. It's a real steal if you've got avid coffee drinkers and tea drinker in the house. Plus, the versatile functions allow you to make full use of the machine. The only issue is its limited lifetime warranty, which might not bode well with some users.
Pros
Simple installation process.
Programmable coffeemaker with timer and safety auto-shutoff.
Separate area to dispense hot water.
Adjustable temperature to accommodate your needs.
Brew pause button allows you to dispense coffee before the cycle.
Comes with two coffee filters and a removable drip tray.
Cons
Short lifetime warranty.
Carafe might be difficult to fill for some users.
The brewing cycle is noisy.
Sunbeam Hot Shot Hot Water Dispenser is the perfect fixture for a small household. It's a compact, portable hot water dispenser that heats 16-ounces of water in one go.
The hot shot manages to heat water faster than your microwave. This characteristic comes in handy if you're in a hurry. You can use it to brew coffee, make tea/hot cocoa whip up a grab and go meal. The single-button dispenser makes it easy to pour the near-boiling water directly into your utensils.
It's got a nifty auto shutoff feature that lets the device shut down once the water is heated. So you don't have to worry about accidents or excess energy consumption.  Best of all, the hot water dispenser costs under $50 depending on what model you bought.
It's safe to say that this a budget-friendly purchase.
Our sole concern is that it isn't built to accommodate large families. So you're better off purchasing a bigger heating appliance if you want gallons of water to be heated in a single cycle.  That's the reason why we gave it such a low rating.
Pros
Budget-friendly purchase.
Multiple uses.
Clever auto shutoff feature saves energy.
Fast heating cycle.
Lasts longer than your average hot water dispenser.
Cons
Inconvenient for large households.
Some users complained about leakage issues.
The Mechanism: How Does It Work?
The simplest way to understand the instant hot water dispenser's mechanism is to think of it as a mini water heating tank. Just like the tank, it heats the water that enters the tank and then stores it until you need it. The only difference is that hot water dispensers usually accommodate a single faucet instead of a whole house.
Here's a breakdown of how it works:
Cold water enters the system through your main plumbing line.
The heating coil/electrical component bring the water to a near-boiling temperature (or required setting).
The hot water starts to rise and accumulates in the storage area.
Hot water comes out of the connecting faucet whenever you turn the tap.
The tank refills simultaneously to ensure that you get fresh water each time.
The heating cycle continues.
Pro tip: You can adjust the temperature via its thermostat if necessary.
That's it! Due to the continuous water supply under the sink, you never run out of hot water. In many cases, the hot water dispensers will purify the water if they've got a built-in filtration system.
What about the countertop hot water dispensers?
Hot water dispensers like these work in a similar manner. The main difference is that they have a limited supply of water. That means you'll have to fill them constantly throughout the day when necessary. The other difference is that the device works independently without the need for a faucet. Plus, the hot water moves downwards instead of upwards when you use the dispenser.
The Benefits: Why Do You Need One?
You probably think that hot water dispensers are only useful for making tea/coffee or hot chocolate. That's what most people assume too. However, that's not the case. When used properly, hot water dispensers can provide you with multiple benefits.
Let's look at the main ones:
1. Great Alternative to a Dishwasher
Hot water dispensers are usually attached to faucets in the kitchen sink. It's an ideal place for them because then you can use the steaming hot water to wash your dishes. The near-boiling temperature of the water gushing out of the faucet makes it easier to clean dirty dishes.
For it's a fact that hot water helps breakdown grease more quickly than cold water. In addition to this, the high temperature will kill off bacteria and germs clinging to your dishes. So it makes it equivalent to a sterilizer. Plus, sterilizing your utensils with hot water is safer than using harsh chemicals to do the same thing.
The great thing is that you don't have to spend too much time boiling the water here. You can simply place the item under the faucet and sterilize it with hot water. We feel that this is a great investment for households with babies and young children. You can use this nifty device to sterilize bottles, pacifiers, utensils, and washable toys without any issues.
2. Saves Time
Don't have time to boil water?
Install a hot water dispenser and get rid of the time consuming process. Hot water dispensers are a blessing for people with busy schedules. Once you've installed the dispenser you get on-tap hot water in an instant. So all you've got to do is go to the hot water dispenser and pull a lever/turn the faucet and use the hot water anyway you want.
In most cases, the appliance provides hot water at your desired temperature. This, in turn, allows you to use it in various scenarios.
It certainly minimizes the time taken to boil the water in a kettle or a pot. It's also more feasible for you to clean a few dishes under the hot water instead of waiting for the dishwasher to get filled. From fixing tea to delicious instant ramen meal–hot water dispensers can cater to all your needs. Plus, it does this without wasting your time.
Apart from this, it's convenient for people with mobility issues (i.e. elderly folks and disabled people). They'll find hot water dispensers more manageable than regular kettles and pots. Plus, its numerous uses will ensure that they get a sense of independence when they wish to work in the kitchen.
3. Cost-Effective
We understand that for some of you, hot water dispensers will sound like a costly purchase. However, the appliance will come through for you in the long run. That's because it gives you value for your money by accommodating several tasks in the kitchen.
The biggest advantage is that it's energy efficient. The hot water reservoir ensures that you don't have to heat the water from scratch every time you need it. In this way, you end up saving more energy and power when you use a hot water dispenser as opposed to a kettle.
You can expect to see a significant reduction in your electricity bills when you install this handy device.
4. Minimizes Limescale Build Up
Did you know? Constantly heating hard water in kettles and pots leaves behind traces of chalky deposits behind. We call this residue limescale and it usually accumulates at the bottom of your utensils over time.
Not only is limescale difficult to remove, but it also poses a lot of health risks. The limescale will eventually start affecting the taste of your water and in turn the beverages you make with it.  Besides this, it contaminates your water and makes it unsafe to drink.
Fortunately, most hot water dispensers tackle this problem by using limescale filters. The filters keep the limescale formation at a minimum. Plus, the hot water that comes out of water dispensers is less likely to have limescale in it than one from the damaged kettles.
As a result, you have access to clean hot water in your kitchen. Plus, you don't have to keep changing utensils anymore because they won't get affected by the hard water.
In short, you'll be missing out on a lot of things if you don't install this multifaceted machine in your kitchen. In fact, the dispensers are equally useful in school staff rooms and workplaces too.
The Installation: How Do You Install an Instant Hot Water Dispenser?
Image Title:  DIY installation
Alt Text: installing hot water dispenser
Image description: Installing a Hot Water Dispenser
Installing a hot water dispenser is pretty simple. Most of the products reviewed on the list allow you to take the DIY-route instead of calling in a professional. On the other hand, the boilers and coffer makers only need a basic setup and plugging outlet.
You just need the right tools, basic DIY skills, and an instruction manual. However, the installation process may vary from product to product. So we can't make any guarantee on that.
With that being said, we've created a step-by-step guide for you to explain the installation process. The steps below will work for hot water dispenser with faucets.
Here's what you need to do:
Step 1: The Prep
It is important to get the area prepped up before you start installing the hot water dispenser. It'll ensure that you don't waste time finding or cleaning things while you're installing the device. The first thing to do is to read the instruction manual that comes with your unit.
These are the other things required for you prep:
Clean the area under the sink before you get started.
Shut off the water supply to prevent any hindrance during installation.
Get your tools and kit ready.
Unpack your faucet and dispenser from the packaging.
Make sure that you've got all the parts at hand.
Step 2: Drill a Mounting Hole
You might need to create a mounting hole for the dispenser's faucet. For this step, you'll need a drill, drill bits, and safety glasses.
Then:
Choose a spot to mount your hot water dispenser.
Mark that area (preferably the center of that area) for precision.
Drill a ¾ inch hole on the spot. (You can make a pilot hole first for accuracy.)
You should probably inform the superintendent of your building or landlord of your house if you're renting the place.
Pro tip: You can skip this step if you've already got a hole in your sink.
Step 2: Mounting the Faucet
Mounting the faucet is a pretty straightforward process. You simply place it on top of the mounting hole and make sure that its seal is seated on your dispenser's valve. After fixing its position, you move under the sink and start securing the faucet.
You should use nuts and tools to tighten the faucet properly so that it doesn't wobble or rotate.
Step 3: Install the Water Tank
In most cases, you'll install the hot water tanks under the sink. For that, you need to mount them in a vertical position on the same level as your plumbing line. Try to place it near the water supply and electrical lines.
The standard distance between a tank and faucet is 16-inches or less. Besides this, you need to leave enough room for drainage from the underside of your tank.
The next thing you need to do is:
Mark the selected spot with a pencil.
Drill then necessary holes (two-eighth inches) for the screws.
Secure then water tank with the help of nuts and bolts.
Make sure that the dispenser is properly tightened to avoid issues.
Step 4: Making Connections
Next, you are supposed to connect the plumbing line with the dispenser. You do this by installing a compression tee fitting that connects them.  You've got to options to make this happen; either you use a saddle tee as a substitute for the compression tee. Or you have to cut the copper tubing to form these connections. We suggest doing the latter to get the proper fittings.
Once that's done, you need to connect the inlet to the compression tee. After which, you join the feed line from the faucet to the upper part of the tank.
Caution: You'll have to make slight changes to this process depending on the dispenser unit you've purchased.
Step 5: Final Steps
You need to do a trial run after you've finished installing the faucet and dispenser. The key here is to not plug the tank until you're sure that the water supply is consistent. To do this you need to switch on the cold water supply to fill the tank. Then turn the faucet to check your connections.
Once everything is clear, you can close the faucet and then plug in the water dispenser. Set the temperature and let the water heat. Then run the faucet again to see how well it works.
Conditions: Things to Keep in Mind When Installing a Hot Water Dispenser?
Here are a few things to consider when you're installing a hot water dispenser:
Position: Hot water dispensers come in a variety of shapes and sizes. If you want anunder the sink hot water dispenser then make sure that there is enough space down there. The same rule applies tocounter top hot and cold water dispensers. It will ensure that your hot water dispenser isn't too big/small for your kitchen.
Add-Ons: Many hot water dispensers come with built-in filters, but many don't. It's always better to get a system that filters your water. That's because it ensures that you get clean and sterilized water every time.
Aesthetics: Like any fixture in the household, style and shape matters. So try to get hot water dispensers and faucets that match your aesthetic sense. You don't want to get something that looks like an eye-sore in the middle of your well-decorated kitchen.
Let's Sum It Up…
Long story short, hot water dispensers are practically perfect in every way. They cut down the time spent in making a hot beverage and efficiently handle other tasks too. Moreover, if you install them beneath the counter then you get to multiply its usage. From cooking, cleaning, to sterilizing–the proficient product does it all.
You have to look no further than our list of best instant hot water dispensers to find the right match.
So what are you waiting for? It's time to replace your kettle with this valuable fixture!