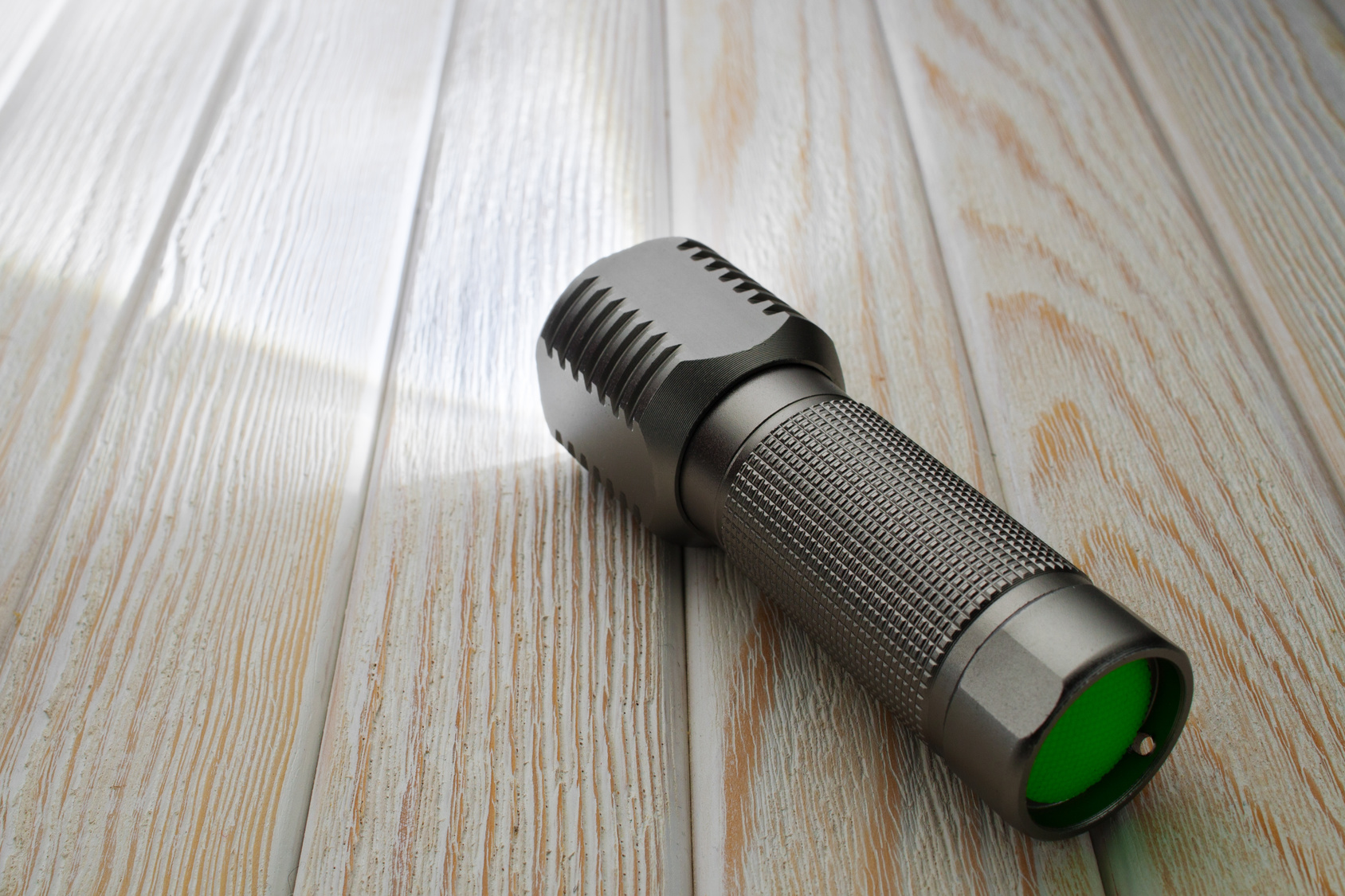 Best 5 Hunting Flashlights for 2017
The air is still, the night is growing old, and you're heading into the woods for a morning hunt.
You finally get your gear ready, gun slung over your shoulder, and realize after several steps into the brush, your flashlight is on the fritz.
Pack up and head home early because no flashlight means no hunting trip.
Wandering into the darkness to climb a tree stand or find your ground blind is just about impossible without light to penetrate the early morning darkness.
That scenario sounds pretty humorous when you're not the one losing out on your hunt.
The unfortunate fact is, it's fairly likely that one day you'll be the guy with the broken flashlight.
Hunting flashlights take a beating from traipsing around through the brush. They get dropped, wet, and generally abused every time you use them.
Choosing a high-quality flashlight is paramount to any successful hunting trip.
Looking to replace an old flashlight? Take a look at our top 5 best hunting flashlights for 2017.
XTREME BRIGHT ESCAPE TOOL LIGHT
The first light to make our list is the Xtreme Bright Escape Tool. For under $20 you can get a good quality LED light, and a multitool.
We shouldn't have to tell you how useful a multi-tool is when something goes wrong in the middle of your hunt.
The Xtreme's multi tool features a screwdriver, ice pick, and utility knife. Its light features normal and SOS modes.
It's not the best light on the market, but the knife alone makes up for any shortcoming.
Don't want to dull your gutting knife cutting tree branches? No problem, the Xtreme bright makes sure you don't have to.
FENIX TK47UE TACTICAL DUTY FLASHLIGHT
The Fenix TK47UE Tactile Duty Flashlight is less a walk to your tree stand light, and more about finding your kill after the fact.
The light outputs an enormous 3200 lumens, making it perfect for following blood trails.
Light modes range from eco, low, medium, and turbo mode. Realistically, the turbo setting is going to light up the forest something fierce.
The Fenix TK47UE is made from aircraft-grade aluminum with a hard-anodized anti-abrasive finish.
Essentially, you're not going to break this flashlight.
SOLARAY PRO ZX-2 Professional Series Flashlight
This flashlight makes our list for its all around performance. It doesn't specialize in anything in particular, but checks all the right boxes.
At 1200 lumens it's decently bright. Its LED lights also help give it that extra edge that sharpens the woods at night.
The Solaray Pro ZX-2 also offers high durability with its aircraft-grade aluminum body.
Our favorite aspect is the light's small size and rechargeable batteries.
If you can remember to charge it every night (just make it a habit of bringing the thing inside), you'll never worry about buying batteries again
Black Diamond Storm HeadLamp
Our first headlamp on the list, the Black Diamond Storm, is the ideal field dressing light.
If you've ever gutted an animal before, and if you're reading this you probably have, you'll know that holding the light and using your knife is frustrating.
This flashlight's headlamp mount makes it perfect for the solo hunts where you end up wishing you had more hands.
Convenient powertap technology also offers brightness adjustments with a simple finger tap.
And don't worry about brightness. The 160 lumens are plenty bright for getting up close and personal with your game.
Olight M2X Javelot
Our last flashlight is the Olight M2X Javelot.
This light has the benefit of a large head for great light throws, while low enough lumens to use without spooking the wildlife.
The tail cap switch on the flashlight is replaceable with a remote pressure switch, making dimming on the fly possible.
This light also features a handy memory function to keep your brightness level at your preferred setting.
Red, blue, and green filters are also available for enhanced night vision.
Picking the best hunting flashlight possible is important to make sure you're never without light in the dark woods.
While these are our top 5 picks for 2017, there are tons of other hunting flashlights out there that do the job just as well.
Much like anything hunting related, beauty is in the eye of the beholder.